"I could never do that."
"I hate running!"
"I don't run."
I've heard this from people when they find out I run marathons & half marathons.
Other runners get it but we can still have very different reasons why we run. Here's mine…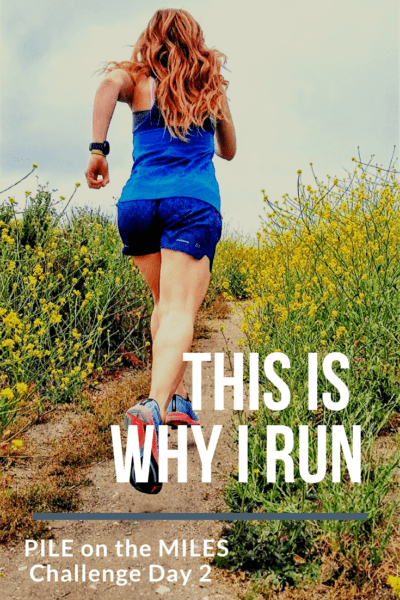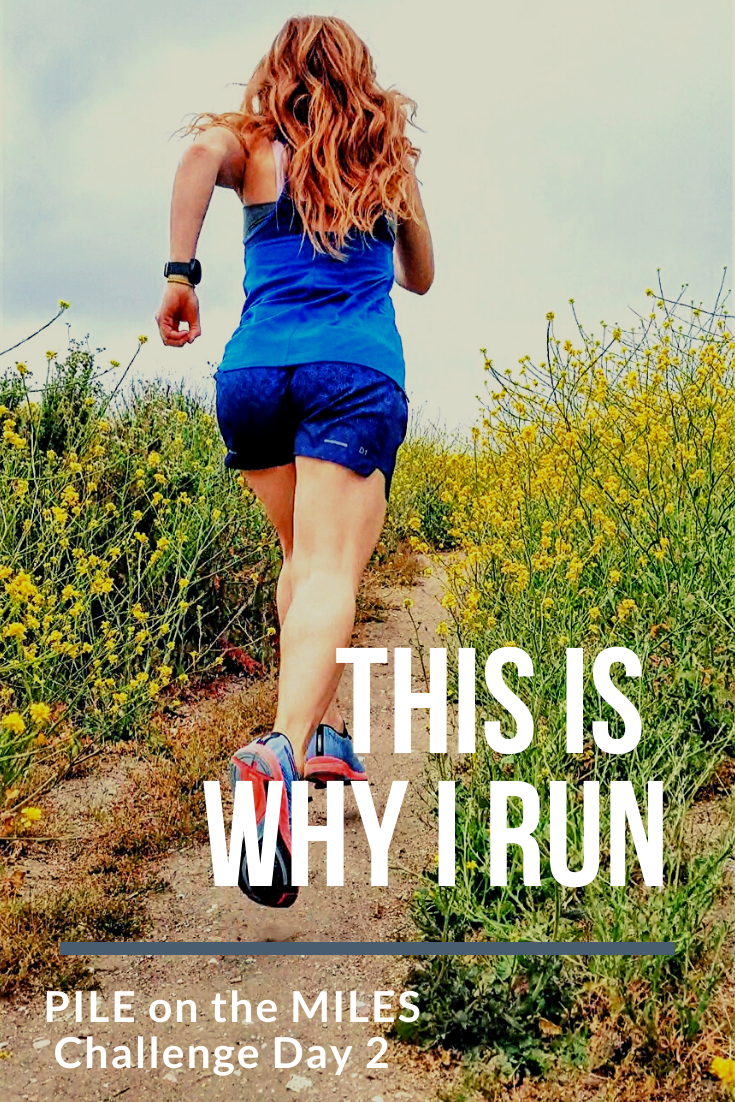 Day 2 of Pile on the Miles: Why do you run?
I started walking to lose weight the summer after high school and eventually started running.
I ran a 10K with a friend and it opened my eyes to a whole new world.
I thought…
People like me (overweight, slow, newbie) run too?!
Everyone's welcome?
We're here to have fun?
I can actually run a race? Outside?? In public?!?
I was shocked that it wasn't just speedy, skinny cross country runners. I fully expected to finish last or quit.
Actually running a race gave me the courage to think about trying another race.
From there I trained for a half marathon. That was very hard. But I did it!
I ran halfs for a while before deciding to run one full marathon. I knew it'd be super challenging. And I was still struggling with my weight.
So I started RunEatRepeat.com as a training & diet blog to document my journey (and keep me honest).
I didn't expect anyone to read it. It was just for fun. But RER grew a huge following.
My love for running grew too!
I wanted to help others and be a resource so I got certified as a RRCA Running Coach and later a Holistic Health Coach (with the Institute for Integrated Nutrition).
I'm so happy and grateful that I can connect with you through @RunEatRepeat !
And it's all because running found me.
So why do I run?
I run because I love it.
I look forward to weekend long runs and quick miles on a weekday morning.
I love how I feel after a 10 miler. I love hitting that sweet spot of tired and runner's high.
I love talking about running!
I love helping other runners with tips and advice.
I love the friends I've made through running.
I love that people of all ages, experience levels, backgrounds, etc can connect through running.
Running has changed my life.
PILE on the MILES Day 2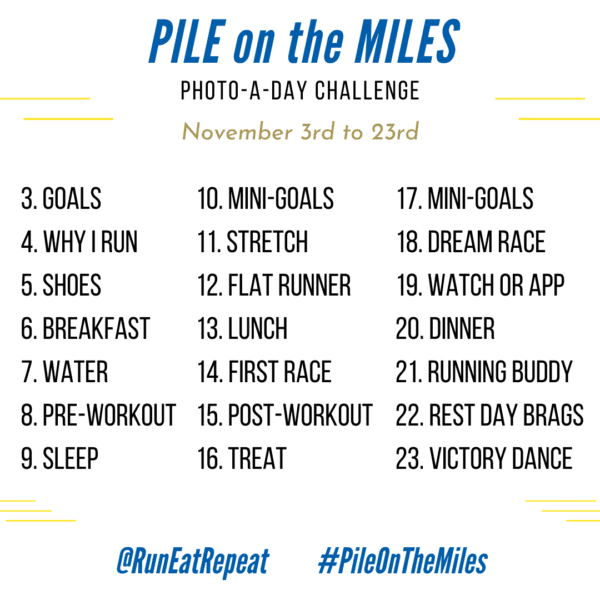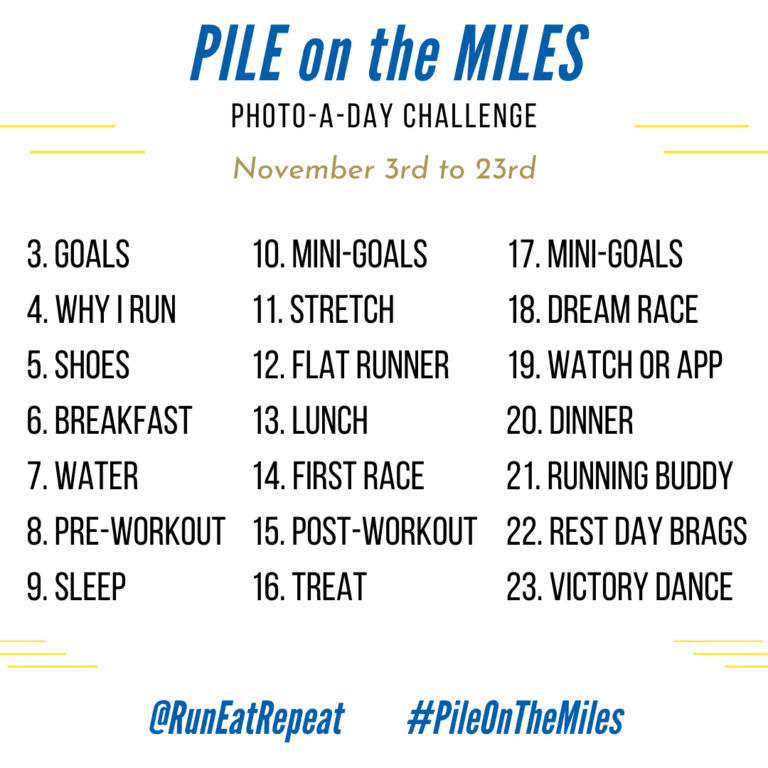 The photo of the day challenge prompt is – Why I Run. Share your reason on Instagram and tag @RunEatRepeat so I can read about your 'why'.
I posted the list on IG so you can also screenshot it there to save and follow along!
Why do you run?
Tag me on Instagram @RunEatRepeat with your answer!
#PileOnTheMiles #RunEatRepeat
If you want to join the Pile on the Miles Challenge you can still sign up here: