I have been excited for the first Tinkerbell Half Marathon since I heard about this race on Disney's Facebook page the beginning of last year! I remember  emailing (non runner) friends to join me back in April. Unfortunately no one took me up on the offer, but I'm still planning to make this a fun race!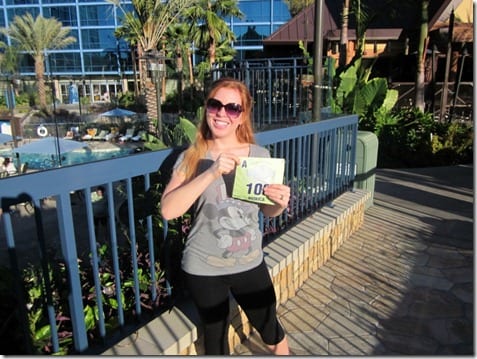 Even though I am a Southern California girl I've never been able to run the Disney Half Marathon in September because I'm usually out of town that weekend. When I heard Disney was adding a fun themed race in January I signed up on the first day registration opened!
Ben and I hit up the expo around 2:30pm today. Surprisingly it was not busy at all. I figured it was going to be a mad house.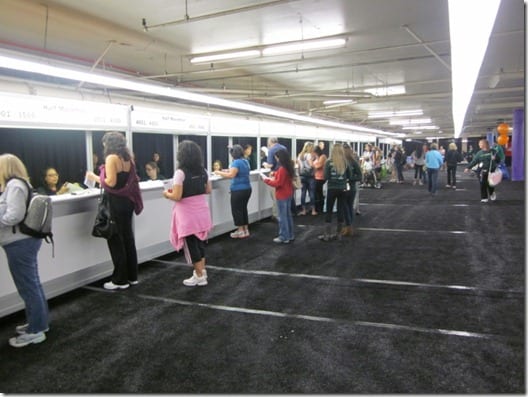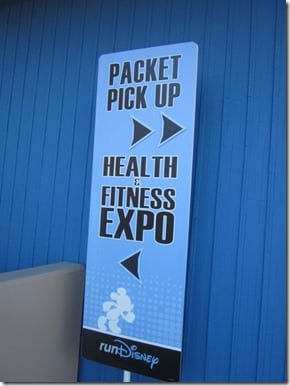 After I got my bib and shirt we walked around the expo. It wasn't really big compared to some others I've been to, but it had everything I need (read: samples).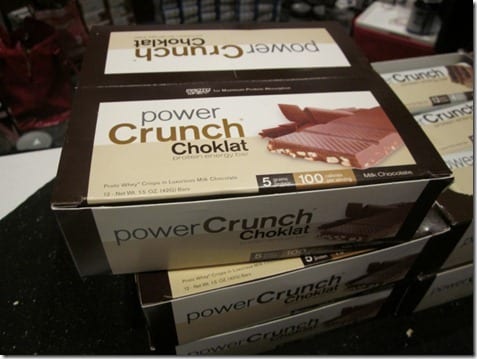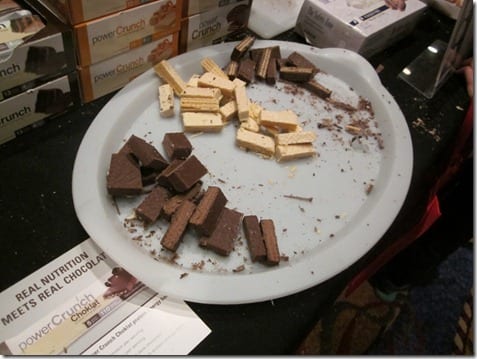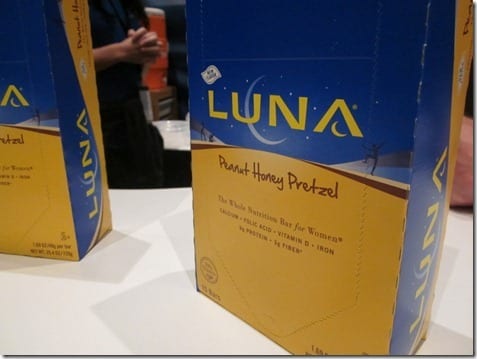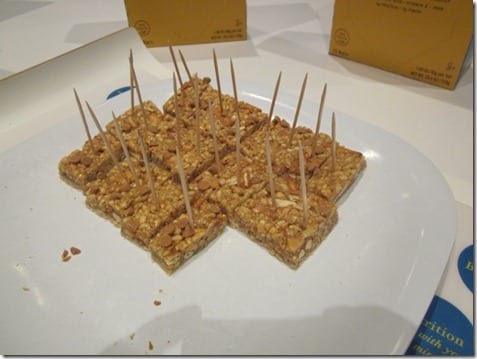 I spotted a sign in the Rock N' Roll booth that said "$10.00 off if you sign up today".
If you run races you might be aware of the fact that RNR races are ridiculously priced. But, they are EVERYWHERE now and in a lot of cool locations. So I still want to run them, just not at full price.
When I saw I could get 10 bucks off the Carlsbad 5k I decided – this will be my first 5k! And I got Ben and my mom to sign up for it!!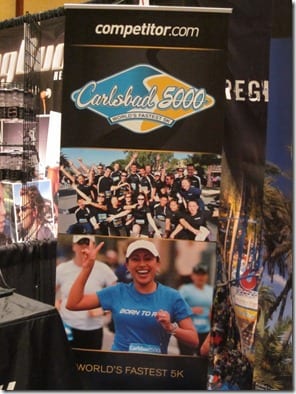 After the expo we walked around Downtown Disney. The weather has been ridiculously gorgeous. God Bless America California.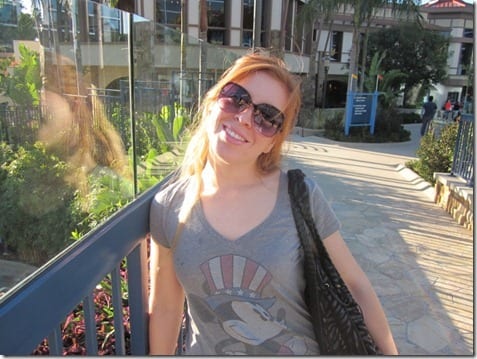 My mom and little brother have annual passes and were going to Disney after work/school. So we decided to stall and have a drink at the outdoor bar to wait for them and visit. I got the Castaway.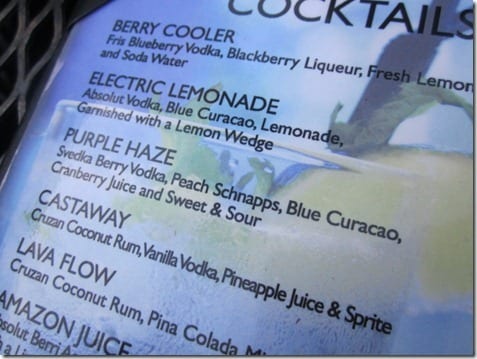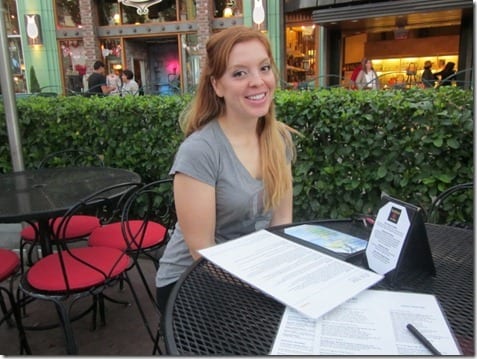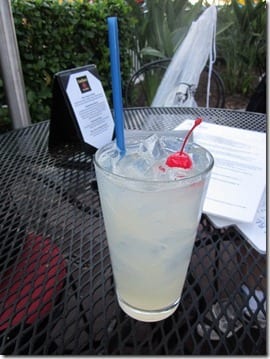 When my  mom and Matt got there I ordered a Chocolate Cake shooter, but didn't like it so I had a sip and passed it on.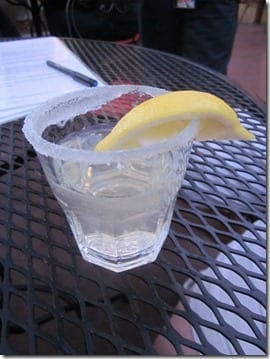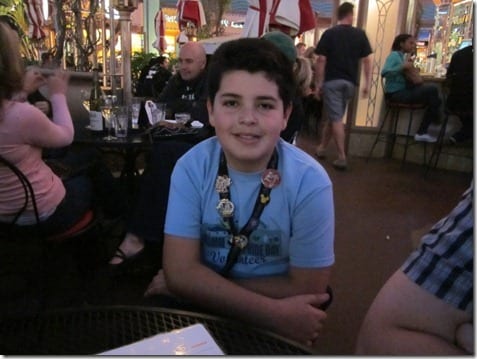 After 3 attempts of trying to get these guys not to blink we gave up. I think they make have been doing it on purpose at this point.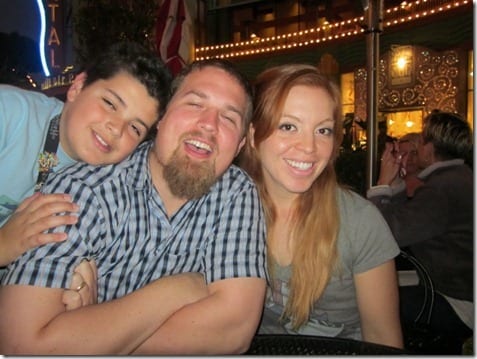 After our drinks I convinced my mom to stop into the expo to sign up for the Carlsbad 5k too! It was only 30 dollars at the expo and you got a bonus tech tee right there.
Sadly, my mom and Matt got to go into Disneyland and we were moving on. I am desperately trying to get Ben to get annual passes! I had a pass in middle school and in college and it was a BLAST to go on random afternoons for some rides and ice cream.
As a consolation prize we went to Slater's 50 50 for dinner. There was a 30+ minute wait and we were hungry so we opted to sit in the bar area. It was loud, but fun.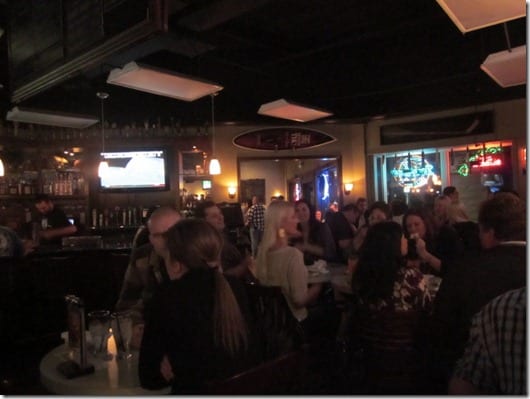 We started with a plate of sweet potato fries and onion rings. The sweet potato fries come with pumpkin sauce for dipping. It is amazing.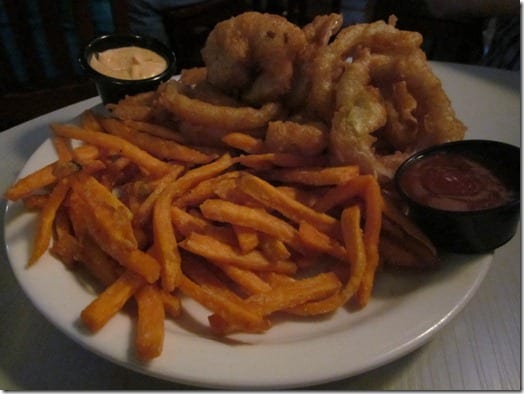 And since we were at a burger joint, I went with the "build your own burger" option. I got some inspiration from their menu and make a Thanksgiving style burger – grilled chicken burger with
Gravy

Asparagus

Grilled onions

Lettuce

Tomato

Cranberry sauce

Stuffing

on a Whole Grain Bun
I shall call this masterpiece "T Day Everyday".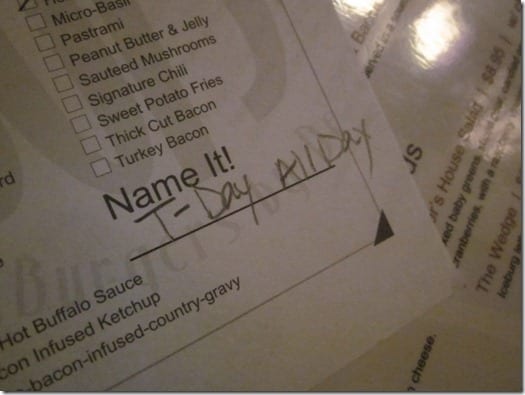 Between the pumpkin dipping sauce and stuffing in my burger it really is like T-Day again!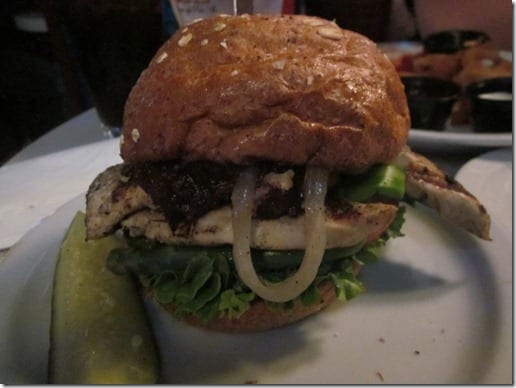 This burger was a BEAST!!! It was really good, but there was too much cranberry sauce and barely any stuffing. I really wanted to taste the stuffing, but it was a very small amount and got lost under the cran sauce.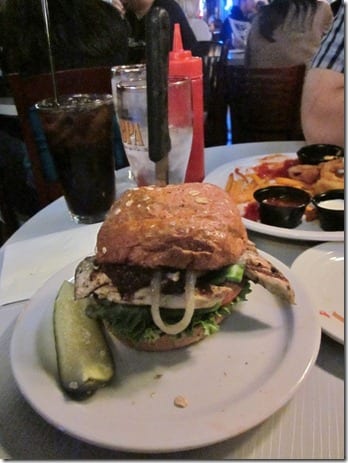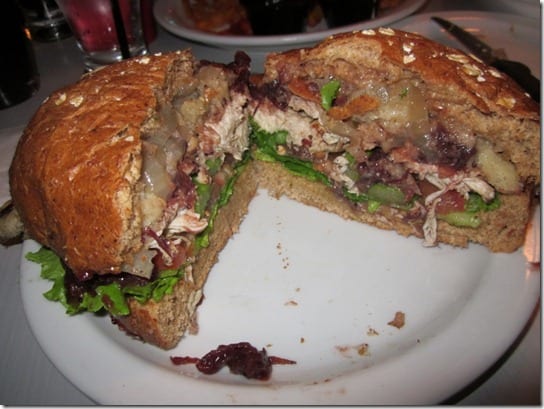 Ben and I took bites of my burger while waiting for his, but it never came. He tried to act tough…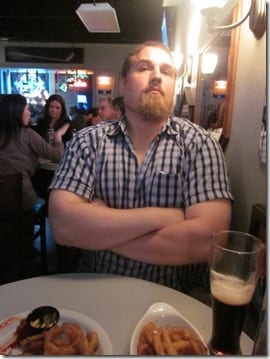 but, I knew he was really sad.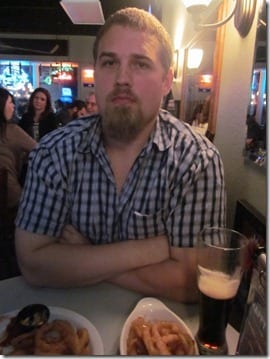 Finally the waitress came over to check on us and we told her he never got his burger. Turns out it was a big mix up in the kitchen and didn't get made!
She came back and said it was at the front of the line and they were going to comp it.
Ben came for the 50% beef 50% bacon burger and added to that: cheddar, feta, garlic aoli and grilled onions on a ciabatta bread.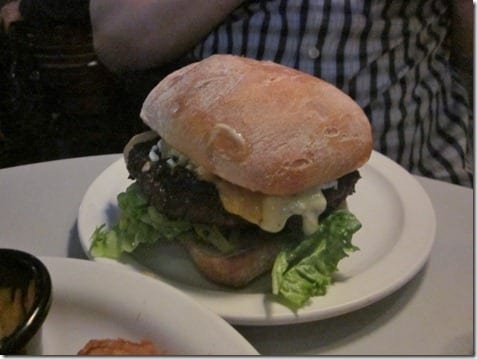 I had to taste it to see what all the hype was about (I know this is rare, but I don't really like bacon). Even though I'm not a bacon addict like 95% of the internet, I have to admit, this was fantastic.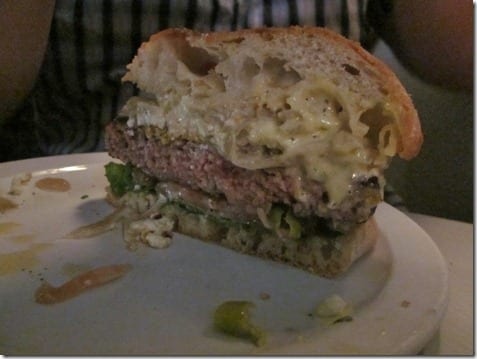 Despite the kitchen mix up, we had a really good experience. They fixed the issue are soon as they realized the problem and the food was delicious!
I saved half my burger for tomorrow so I'd have room for dessert.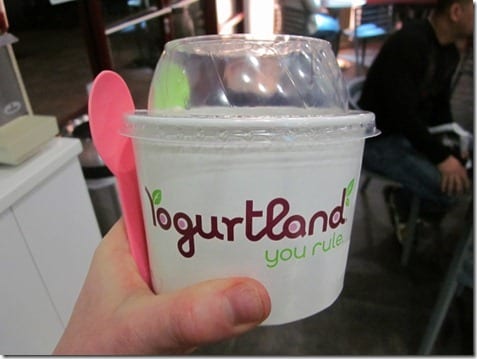 Just like the weather, today's eats were ridiculously amazing. See ya later!