Hello! I just came back from a very hot and humid run. That's just part of the deal in Florida in the summer. And I've been rolling (or running) with it. I have received several questions and comments about how to run in the humidity so this post has some of my tips.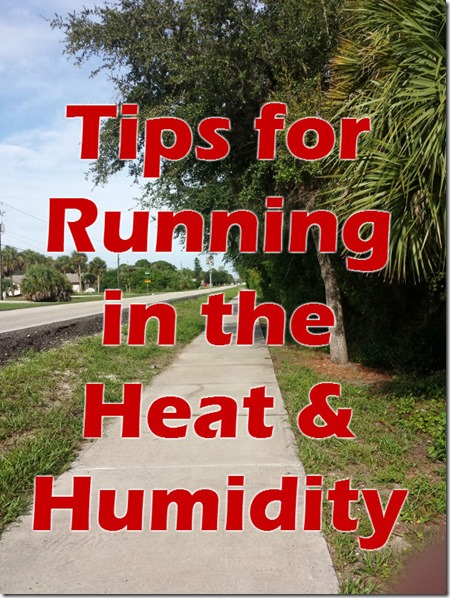 I'm not a full time expert in running in humidity since I spent 84% of my time in California, but I am:
A.) Super not acclimated to humidity so I do have to make it a priority to run smart and safe. The area I live in SoCal is super dry by comparison so this is a BIG change for my body (and not a gradual change).
B.) Someone who has run in this weather for a few weeks at a time every June, many Septembers and December for the past 7 years.
"I would love to read a post with your tips for running when it's so humid out now that you have been getting some real experience with it in FL! I have a half in September that I need to be training for, but with this humidity i'm having a hard time just forcing myself to run outside! I know I need to be up at the crack of dawn, but what else can i do?"  (From a comment on a recent post.)
This morning I hit the sidewalk for 10 miles. It was about 85 degrees and 67% humidity. No joke.
Tips for Running in Humidity:
1. Make hydration a priority. Before running. Mid-Run. After running.
I make note of the water fountains and have stopped at the beach and Publix for a drink.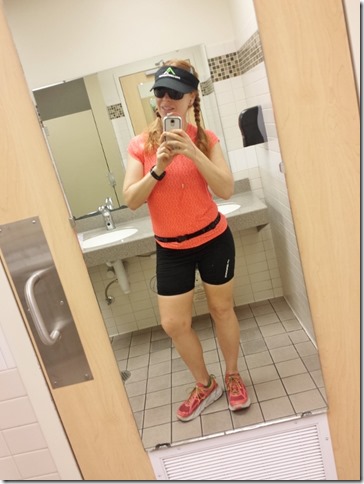 I also bring a few dollars to buy a wateror sports drink. You might need electrolytes more than usual in 'new to you' weather whatever the extreme if your body is not used to it.
I bought this today on my run and basically chugged it all immediately and then took the picture.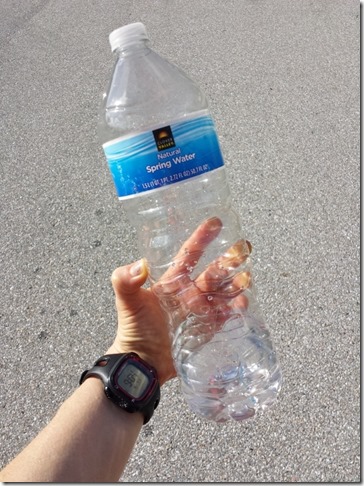 2. Check the weather report and run around it.
Try to run early or late = the coolest part of the day. I am coming from Pacific time and it is hard to wake up at 6am Eastern time to get up and run, but it's important. I suffer for a few days with the wake up call, and try to take a nap if I can.
3. Wear quality, sweat wicking clothes. I make sure to pack quality running gear that can help me feel a little more comfortable.
The reality is I'm going to be completely drenched in sweat by the end no matter what, but wick-wear helps. So does a visor and lighter colored shirts to keep me a little cooler.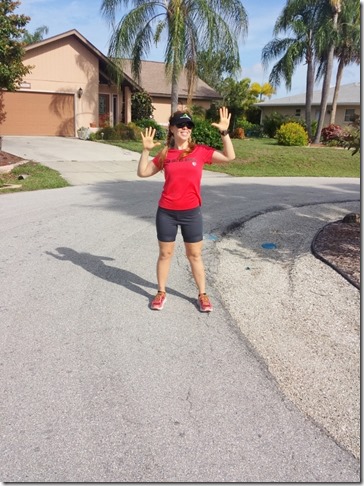 For this hot run I was wearing:
ProCompression Visor
Run Like An Animal tee
 <- this is not long available but here is a similar one.
Running Shorts or try these  7″ shorts
ProCompression low socks
Running shoes (get assessed and fitted at a running store)
4. Run slower and shorter. It's important to change your running in very extreme conditions to keep your health a priority. If it's super hot or cold – run smart and change your running accordingly.
This means I am slower when I run in very hot, humid conditions. That's okay. Take walking breaks if you need to.
Check in with your body and assess how much to push yourself based on effort level, sweat, hydration, fatigue and anything else that your body is using to indicate how it's going.
5. Enjoy the journey. Long distance running is about running for great distances, hello. We pass beautiful places and people and things but are often caught up in our pace and what our watch is saying and la-di-da…
Well, sometimes you have to stop and smell the flowers your own sweat. Enjoy it. take in the sights. Take a picture. Call a friend, or your mom.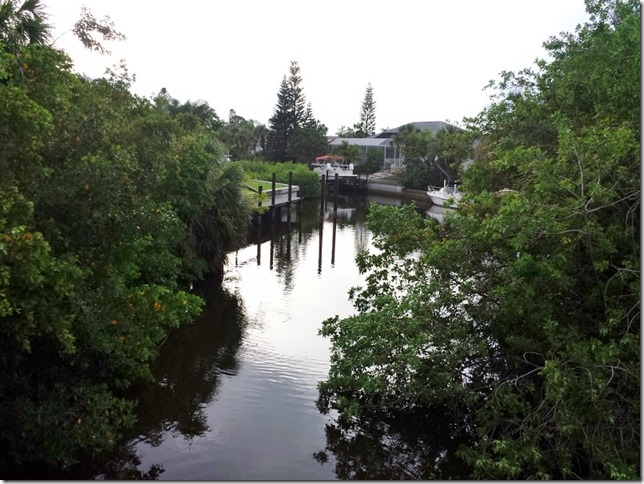 The most important thing is to RUN SMART. One run isn't worth putting your health in jeopardy. Even if the weather report doesn't show it's a particularly hot day, but your body is telling you it's too much – stop.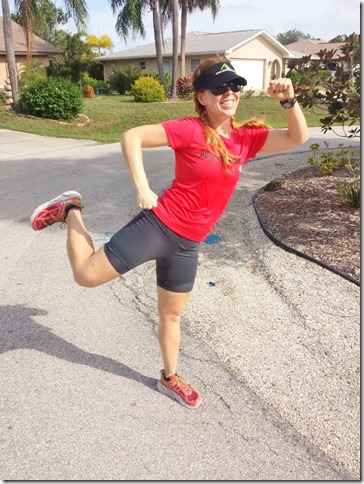 Question: How do you handle running in the summer?