I LOVE love love reality TV. It's like reading blogs, you know if all the bloggers were super rich, always had hair & make-up and fought with each other…
So yesterday I got a double dose of fun when two of my favorites came back –
Basketball Wives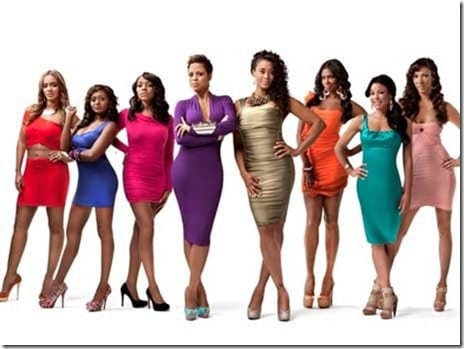 (image source)
and Bethenny Ever After
(image source)
Trash TV thoughts – I am sad that my fave B-ball wife, Evelyn is so mean to her former BFF. What is up with that?
And I don't get why they're all in NY. I like seeing the Miami backdrop better.
I.love.Bethenney.
In other fun news, RER is featured on a 10 Weight Loss Blogs You Should Follow list courtesy of Fitbie MSN
Oh, and back to business…
Run: This morning I did a speed session (or tried to). 1 m warm up, 4 800s, .75 m cool down. I averaged a 7:44 pace on the first two, and 7:36 on the last two. Still need to get it up!
Eat: Protein Pumpkin Pancakes with a handful of oats. Just the Tip: I make at least 2 pancakes out of the batter (sometimes more). But, making 1 huge 'cake will be very hard to flip.
Tip #2: Just eat 'em as they're done because pancakes get cold too fast!
Mid-morning I had a grapefruit and cashews as a snack. I've been craving grapefruit since a client told me citrus prevents cancer. It's science. So I needed this.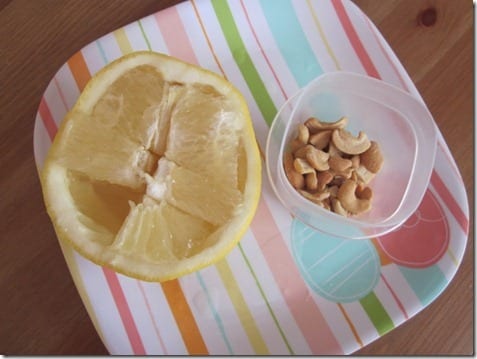 Okay, I have a quick meeting at work then, a few clients tonight. I'm on a mission to catch up on email and sweep/mop before I have to be back at the gym this afternoon!
Did you watch any good TV last night? I know there are a ton of Bachelor fans out there, but anyone on my Bethenny, BBall Wives bandwagon?