Happy Valentine's Day! I started my day with a 6 mile run, 8:41 average pace. I'm going to start driving to flat ground, I just felt like I was going uphill forever.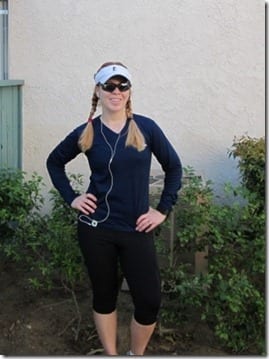 Last night I came home to find roses from Ben, he's the guy I married. I am not a big fan of flowers, but he is a romantic and thinks I'm just saying that. I'm not, but I don't want to be a btch about it so I enjoy them. Well, Vegas enjoys them the most…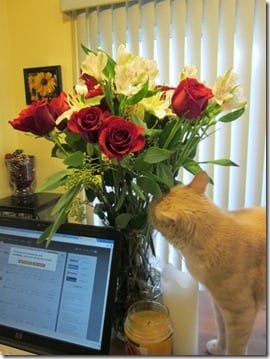 This morning I made my Valentine a special breakfast – heart shaped pancakes.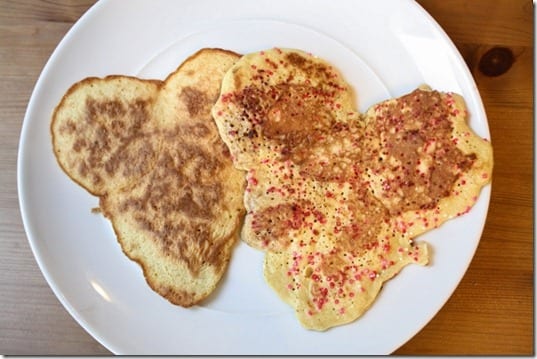 Food fact: Sprinkles make any food taste better.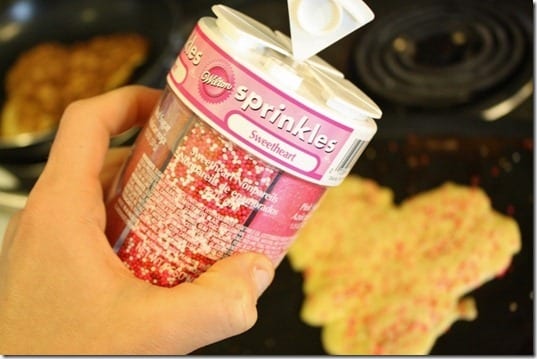 I don't have a heart shaped cookie cutter so I just poured the batter into the pan carefully and made heart shapes. I was surprised that it worked!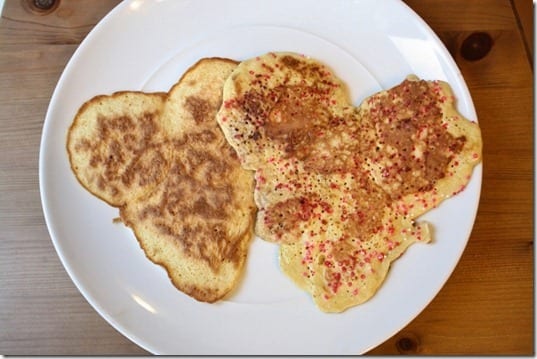 Served up with strawberries and syrup. He loved it!
I started the blog shortly after Ben and I started dating so long time readers have seen a lot of our relationship right here – engagement, wedding planning, fighting, wedding, honeymoon, making babies…
Ben are not a couple that is considered to fall under the "opposites attract" category – we both have very strong personalities. I think people often assume since my personality seems kinda strong that Ben is more passive. Not the case. We fight hard and we love hard. And we work on our relationship all the time.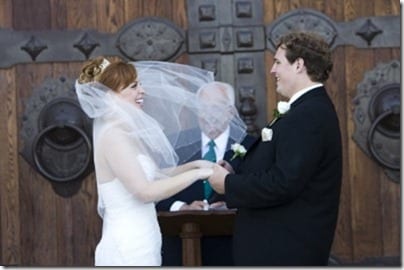 We've been married two and half years now, together for four. I am very lucky to have him. Happy Valentine's Day Grizz!
V Day – Ever heard of "V Day" the world wide movement to create awareness and end violence toward women? I remember first reading about this in college (I think in Marie Claire?). I was shocked to learn about how common rape, violence, slavery and female genital mutilation are in our world today. It's a very sad subject, but things only change if we acknowledge them and talk about how we can help.
Checkout the VDay site here and see if there is an event in your area.