Ben and I are in trouble. We went one night without sleep and were both complete messes today. We fought about coffee this morning, both snacked needlessly in the afternoon and now want to go to sleep at 7pm!
When we have babies the likelihood of divorce and/or death is pretty high.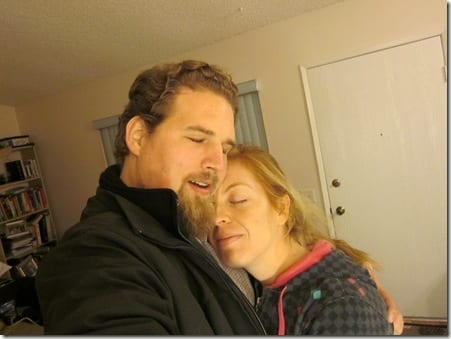 Speaking of, I think babies need to hire a PR firm and do some social media, because I'm not buying what they're selling…
Unless – there is a chance I would have a baby lion. I'd glady get knocked up for one of those.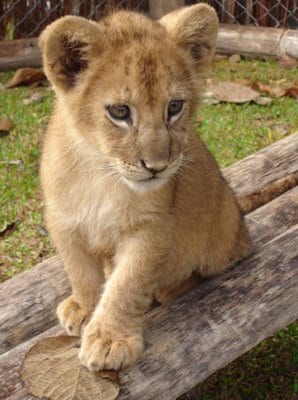 I actually took a 20 minute power nap in the afternoon. I never do that! Once I woke up I felt all sluggish and weird and ended up eating a bunch of cereal "to make me feel better". There's some logic in there somewhere I swear.
I took a walk with my magazine to rev back up for the rest of the evening and made a super simple dinner – Sink Salad (as in – "everything but the kitchen…").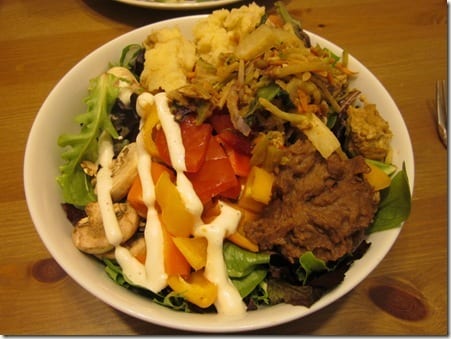 Even though I snacked in the afternoon and wasn't very hungry for dinner I didn't want to skip it all together and end up eating a sleeve of Oreos box of donut holes at 10pm, so I made a healthy lighter meal to bounce back from the great cereal binge of 2011.
My friend Mara is up for a cupcake contest from POM Wonderful. If you have a second you can vote for her here.
Now I'm off to watch the Jennifer Lopez show. I mean, American Idol.