Today is looking up! I just got the best delivery from my favorite Skinny Runner – watermelon cupcakes!!! She knows me.
But let's back track for a moment to my run and eat this morning. I did 10 slow miles with my head movies and ipod as background music.
I really need to update my running playlist with my latest favorite songs! Right now it's Stolen Dance. Anyone else love this one??
Pre-run: Banana and pb.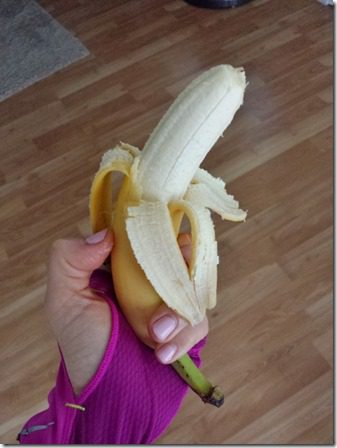 Post-run: Eggs, Sriracha, Bread, Blueberries. (I couldn't decide between bagel thins and regular toast so I had both per the new bread rules.)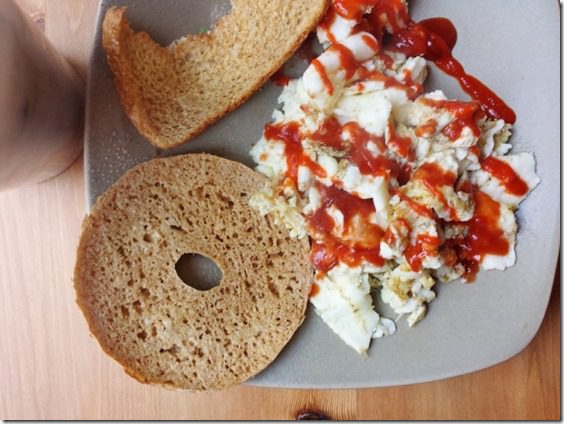 Lunch!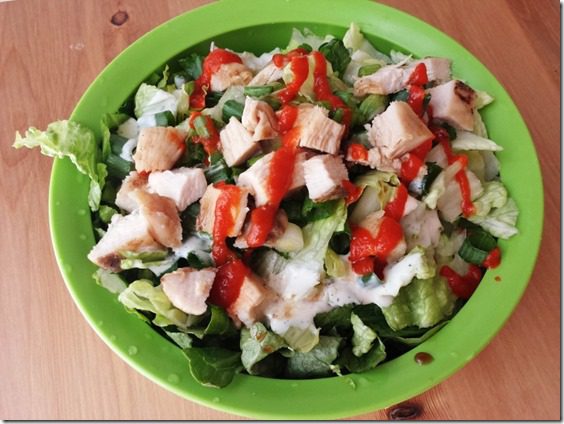 Right as I was finishing lunch I got a knock on my door from the infamous Skinny Runner – she brought me watermelon cupcakes because she knows I love watermelon and she knows I love cupcakes. And now I love her (I can be bought).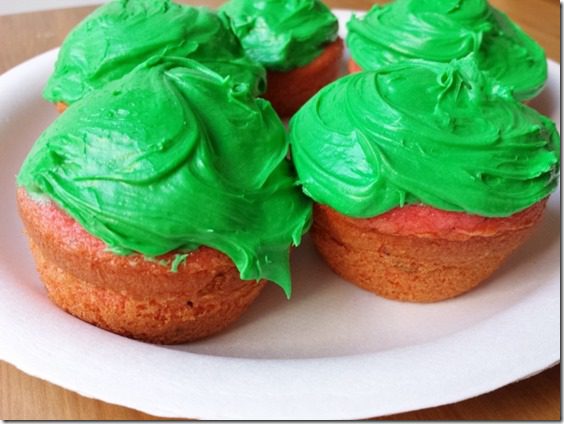 Then, we decided to take a walk to work off some of those cupcake calories. Marni tagged along.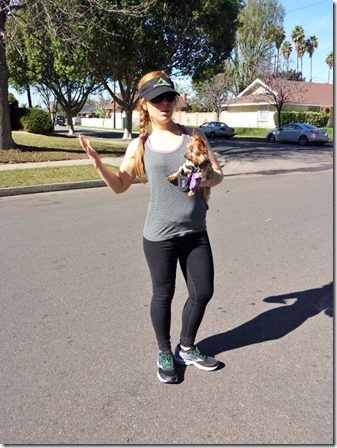 At the end of our walk I got super excited to see the ice cream truck, but didn't have any money. Boo. The ice cream man offered to give me an ice cream for free but I told him I had cupcakes at home and I couldn't have both. I'm very reasonable like that (I write as I proceed to eat 4 cupcakes).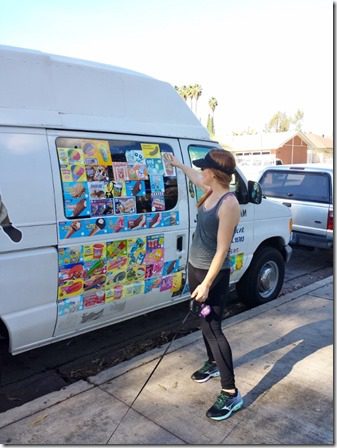 Question: When was the last time YOU had a cupcake?
When was the last time YOU had ice cream?
If it's been more than 8 days, you're doing it wrong.