I always say that Waffle Wednesday sounds like Awful Wednesday and today that really rings true. My blog was down ALL DAY yesterday and is still not up as I write this
I decided to make the best of my morning and cook up some waffles for breakfast. Fail.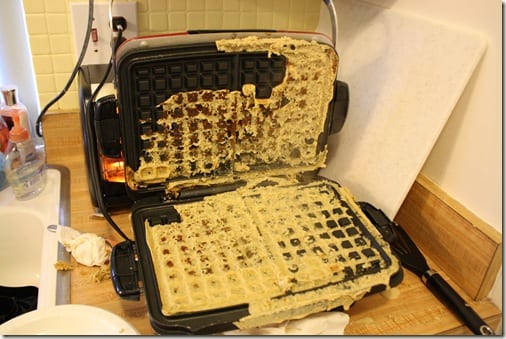 I cannot catch a break.
I used my go-to waffle / pancake recipe, but these just stuck to the waffle maker. I tried with 2 batches before giving up.
I mix up the batter in a blender every time. This is because I like to dirty as many dishes as possible when making breakfast. Note: the sarcasm.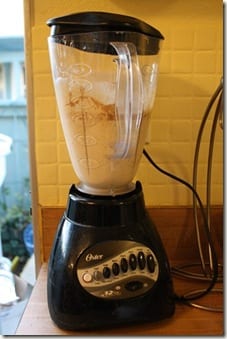 They don't look that bad, but it's really just a shell of a waffle or "waffle skins" as Ben called it.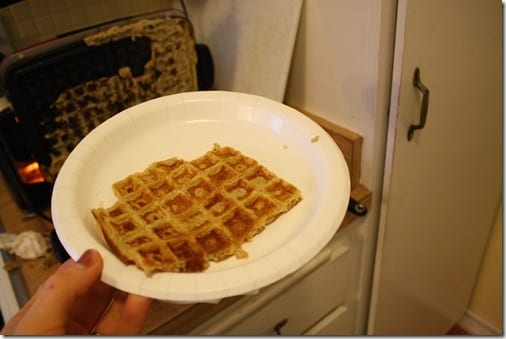 Third time's a charm. Well, it is if you decide today is Pancake Wednesday instead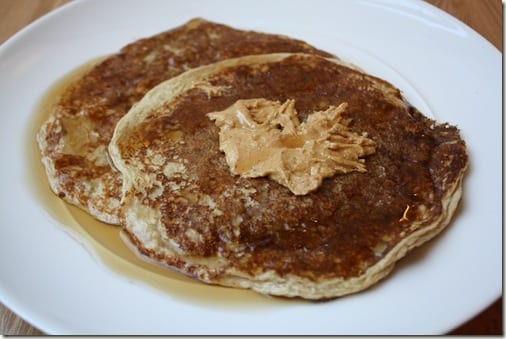 I topped these successful pancakes with PB and sf syrup. Thank goodness they finally came out – I would not have been able to take another kick when I'm down.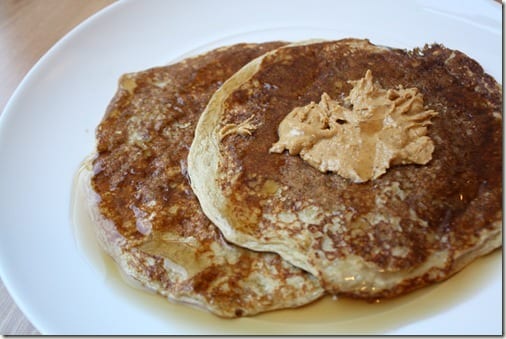 Today is Groundhog's Day! You know what that means?
Nothing.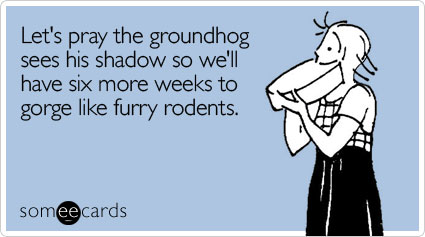 I think it's more of an east coast thing? I saw my shadow and if that means more of the "winter" we've been having, I'll take it!
Question: How are you going to make today a GOOD Wednesday instead of a w-awful one?
I'm headed to yoga. I really need to get away from the computer until my blog is back up, I just keep stressing and bothering the guys working on it.