Hello and Happy Wednesday!!
Ironically, I posted this on Instagram this morning…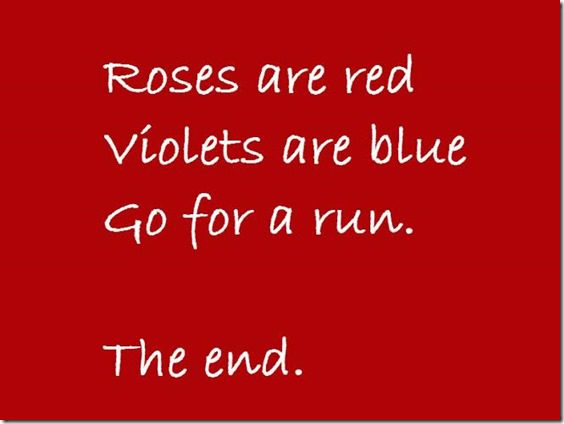 and then had a really crappy run. My legs are still tired from this weekend. Well, they're probably tired from doing LA and then 6 days later a very difficult Catalina Marathon course. Remember it's the compiled work that really does us in like Coach Kastor said.
So. I had two choices on the run. I could either lay down and die, which I considered…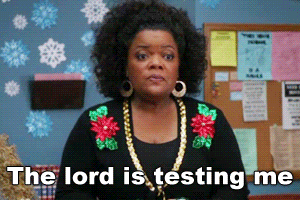 I could beat myself up in my head…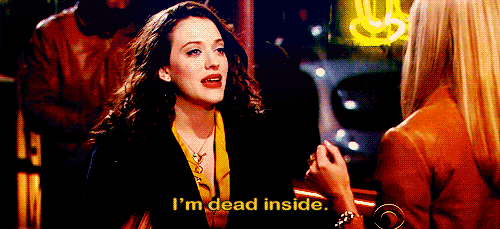 Or, I could give myself credit for an awesome race on Saturday and just cut this one short.
I decided that I was sore and tired because 'I showed the heck up' to the race on Saturday. I gave it all I had and that's great. Now my body needs some rest. And that's okay (even if it's frustrating). So, I'm taking it easy and probably going to stretch some and try to roll out all that lactic acid.
Weight Loss Wednesday
Interview with
Get Skinny Again
author Sarah Dussault
I've been a fan of Sarah Fit for years now and was excited to check out her book that came out earlier this year – Get Skinny Again. I read this book a while back and liked the easy to follow workouts and recipes.
She interviewed me about Marathon Training in November <- check it out.
Side note: We did that the morning of the Wine & Dine Half Marathon!!
And recently I had the chance to interview her about the book But, since we're friends I didn't just stick to book related questions – I wanted to know what she eats and get some tips on the #1 weight loss question = how do you lose the last 10 pounds?!?!
RER: Have you always been healthy? Or what inspired the change?
Dussault: I actually have – or at least thought I was. In 7th grade, I first learned about nutrition in school. My mom would buy the natural peanut butter and we ate whole grain bread but I still loved my desserts. I would get a buffalo chicken salad instead of sandwich in high school but nothing obsessive or unhealthy. I was pretty balanced. I actually didn't eat a lot of meat because who likes a soggy sandwich.
I partied too much freshmen year of college and learned what late night eating was all about. As I tried to lose the weight after freshmen year, I self taught myself a lot about diet and nutrition BUT at that time, the magazines were all pushing products that were fat free or sugar free. I didn't learn those were sabotaging me until a few years after graduating and working in the industry. Long story long, I have always been a healthy eater in my own eyes, but my diet has evolved to be cleaner.
I wish I could take back the toxic years during and after college when my meals were deplete of actual nutrition but filled with artificial fiber and sugars. I think the chemicals have played with my hunger hormones, metabolism and just mindfulness when it comes to eating.
RER: What is the hardest part to staying healthy in your busy life?
Dussault: There are two issues that I have with staying healthy. 1) I love to go out with my friends and my boyfriend. Drinking is something I probably do too much. I also enjoy going out to dinner. It's what I love to do at this stage of my life. It's hard to balance what I want to do in my free time with what I should do for my career.
The second hardest thing is working from home, being sent products constantly to try and sample and eat like a normal person. At a job, you have coworkers and maybe you go out to lunch with them or bring your own. I'm home, alone most of the day if I'm not traveling and it can be a challenge to stay out of the kitchen, especially when  my laptop is on my kitchen counter top.
RER: What is the easiest part to staying healthy for you?
Dussault: Exercise! I love to workout and always make a point to fit it into my day. It makes me feel better about myself and energizes me. It also helps me focus and get my workout done.
RER: What is you favorite 'cheat' meal?
Dussault: I don't label cheat meals but I do have a few foods that I try to limit which include nachos, pizza and fried scallops. I also love eggplant parmesan.
RER: Do you count calories?
Dussault: I only count calories if I have a photo shoot coming up and usually I will do that about 3 days a week. It's hard for me to remember and I make up a lot of recipes so it's hard to keep track. I try to focus on putting good food into my body.
RER: What is a typical day of eats for you?
Dussault: Every single day is different. I might wake up and have a banana. Go to Barry's Bootcamp, teach one class and then take the one after mine and have a smoothie to recover. I love the PB&J. It is my favorite so I made a video to show people how it's made. Check out her PB&J Smoothie Recipe here!
For lunch, I'll have a big salad usually either made at home or I'll pick one up at SweetGreen. I love to have ginger chews as a little dessert. As a snack, I'll have carrots and hummus, cashews. or a bar – I get sent a lot.
For dinner, I'll make sweet potatoes, broccoli or other veggies and a lean protein like fish, or chicken. Other times I'll make a stir fry bowl with a lemon ginger tahini sauce. My recipe is amazing.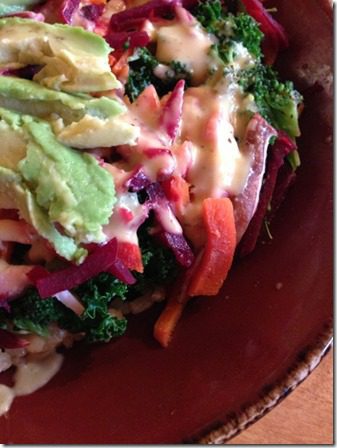 (source)
RER: What is your #1 weight loss tip for someone struggling with the last 10 pounds?
Dussault: For the last ten pounds, cutting out alcohol works like a charm because it allows you to stay hydrated and curb sugar cravings making it easier to eat healthful meals. It's seriously all about the diet. Cutting out dessert and alcohol are the two biggest tips. The other biggest tip is to avoid starchy carbs after 4pm. Sucks but it works. Eat your carbs early in the day when your body can use them up.
You can buy Sarah's book on Amazon – Get Skinny Again
You can check out her blog at SarahFit.com
Question: We all have bad workouts. How do you deal when it happens to you?
Run SMART Goals
Fill out this form to get the SMART Running Goals worksheet to your inbox!