Well well well, looks like weight loss and/or my eating disorder is the hot topic of the day!
I spent the morning wallowing in my own self pity over it…
and working.
I have a job now so I don't have as much time to read comments about how awesome I am or how I'm a gluttonous c-word.
It made me so emotional I dove head first into this bag of PopCorners – Cheesy Jalapeno flavor
These are good, but the Carmel flavor is superior. Also, I wish they were spicier.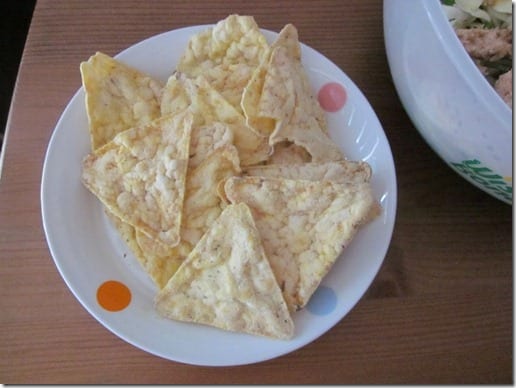 Added bonus: I got both PopCorners bags from Marshall's for $1.99 each. They also had a ton of Love Crunch Granola super cheap too. I probably bought a few bags and ate them in one sitting with cream instead of milk.
Or I had another boring salad. One of those.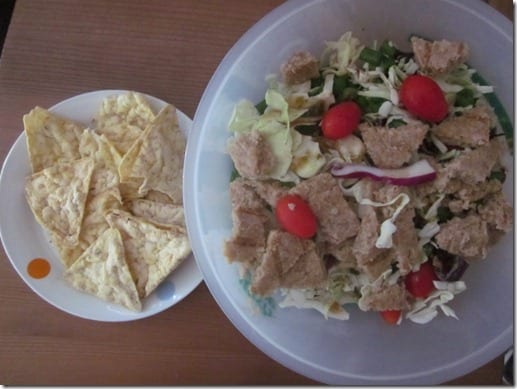 I can take constructive criticism, but it's really hard for me to be serious and not joke about things – especially about myself. RER is a place for me to document my life – good, bad, ugly. It's narcissistic and annoying at times, but so am I. My first instinct is to just joke about all of this, I'm not avoiding the issue it's just who I am.
My second instinct naturally is to self censor. Now I don't want to show you when I buy a cookie (even after a 14 mile run) because it will be thrown in my face. The next time I go to Yogurtland I don't want it to be brought up when I report a weigh in. I am completely open about my flaws and strengths and it can and will be used against me in a court of law blog.
I don't think I owe anyone anything (except my mom, I owe her a lot), but I owe it to myself to keep being open and honest despite what may be said.
I know RER is not amazing or special, when it comes down to it this is still just a navel gazing blog by a privileged Mexican girl.
I just wanted to reassure everyone I will continue to over dramatize running and everything I eat.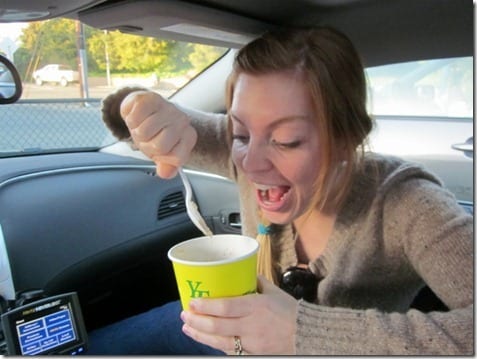 When she heard about my eating disorder and weight gain, Skinny Runner invited me for a noon walk that really turned into an intervention. In the end I refused to go to rehab and she refused to take off her compression socks. Ever.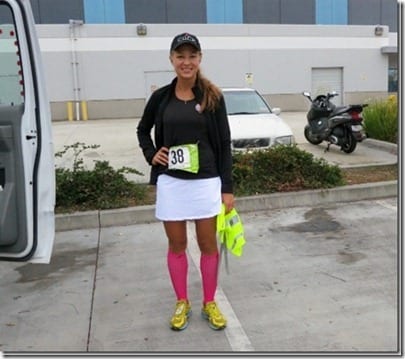 Mid-afternoon I had a lengthy debate with myself over which is better… Pineapple Cottage Cheese or Pineapple Chobani?
The winner for today: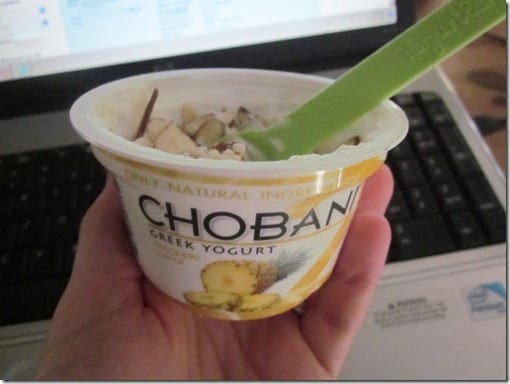 In other news… I stumbled upon an article about the 10 Best Cities to Raise a Family.
I was very surprised that Corona, CA is #9!
Corona is city inland of Orange County. It's A LOT cheaper to live there, but most people work in LA or OC so the traffic is HORRIBLE. Plus it's significantly hotter there even though it's only about 30 miles away.
But, I was recently telling someone I'm not sure I want to raise kids in Orange County – it's too fancy and I don't think I fit in. And since Ben and I have  been talking about home buying I've seen that you can get a massive house in Corona or a shack in Orange County. Now, I'm not too good for a shack, but a house in Corona sounds tempting.
Question: Where do you want to raise your kids or puppies or kittens? (Please don't tell me you want to raise ducks. I'm still not over what happened yesterday.)