Hello! Today was my first full day in Israel and I'm back in the room for a few minutes before dinner so I thought I'd check in and let you know what's going on over here…
I got up early and did a couple miles on the treadmill first thing this morning. Then, a little strength training. I didn't want to do anything major, just get loosened up after yesterdays LONG plane ride.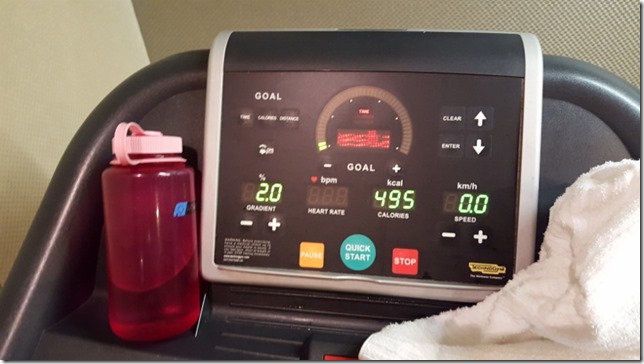 The hotel has a pretty amazing breakfast buffet. There are tons of options, but more importantly – tons of HEALTHY options. Score!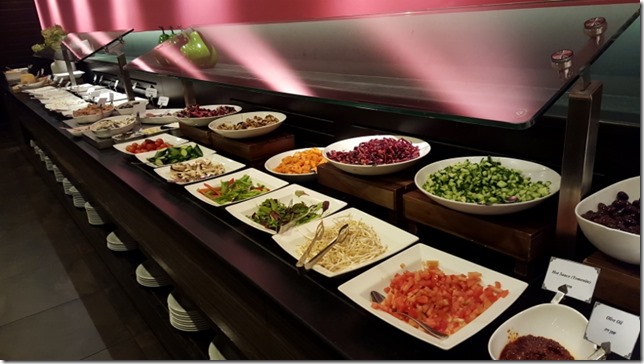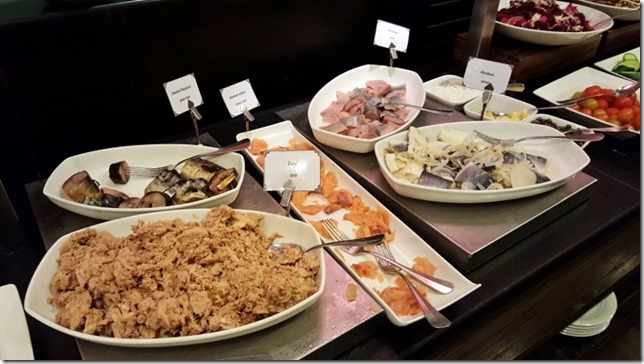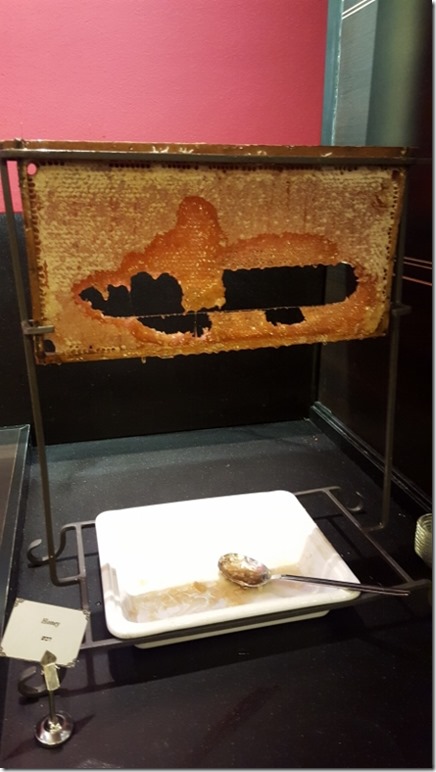 From there the group split up and I headed to the Israel Museum.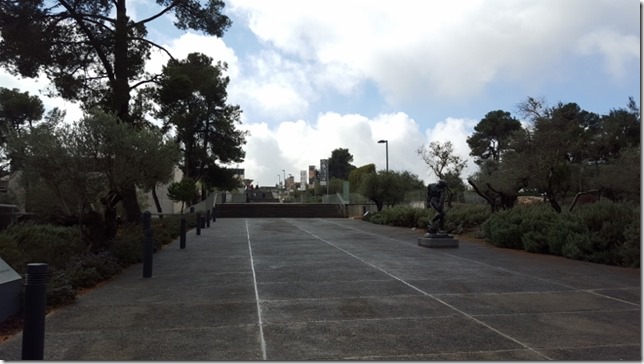 You can't take pictures inside, but in the white building below there are some of the Dead Sea Scrolls. I learned a lot today!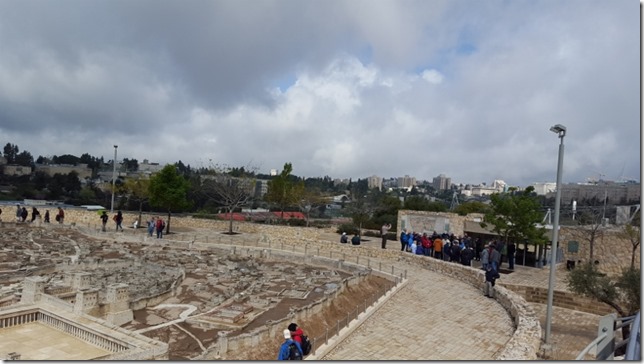 The next stop was the Mahane Yehuda Market. It's a big open air market in Jerusalem. I would kind of compare it to the Ferry Building in San Francisco to give you an idea.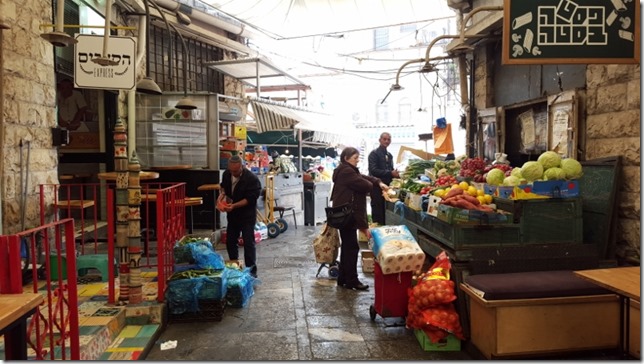 We barely were there two minutes when a guy at a food stand offered me a falafel to sample. Um, YES!!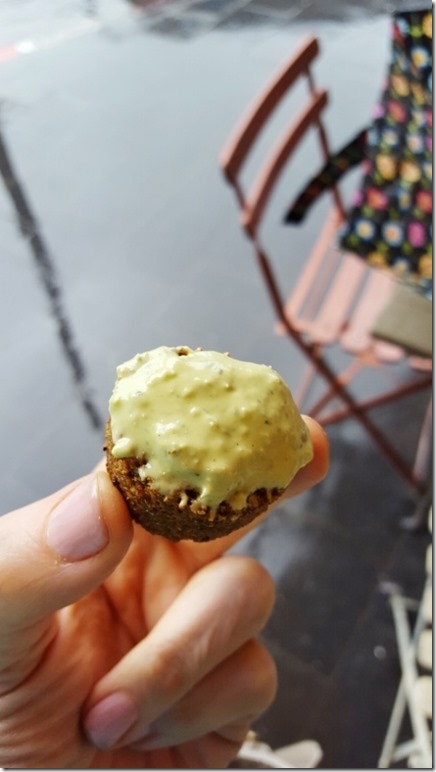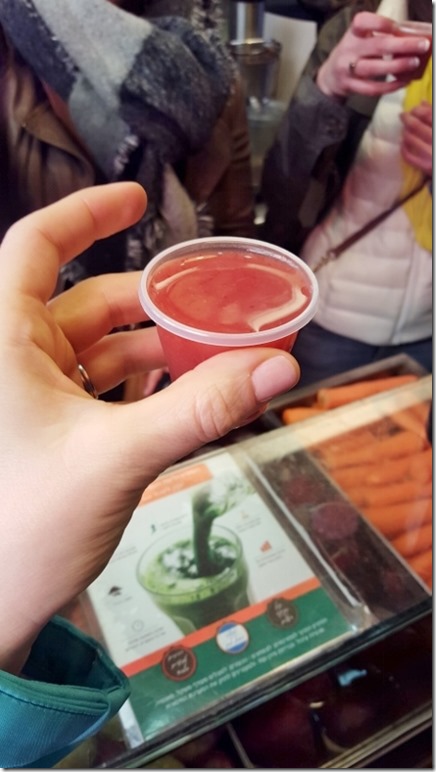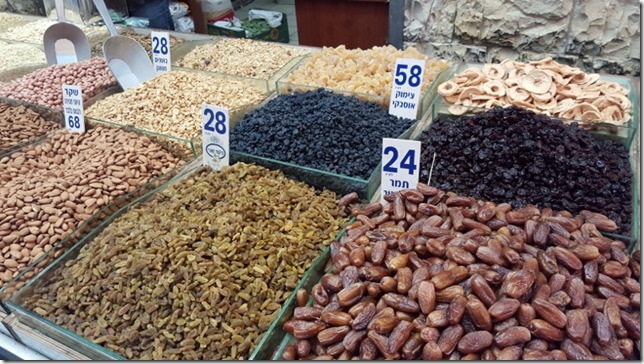 We were able to taste a lot of different options at the market from pastries to hummus to dried fruit to beer.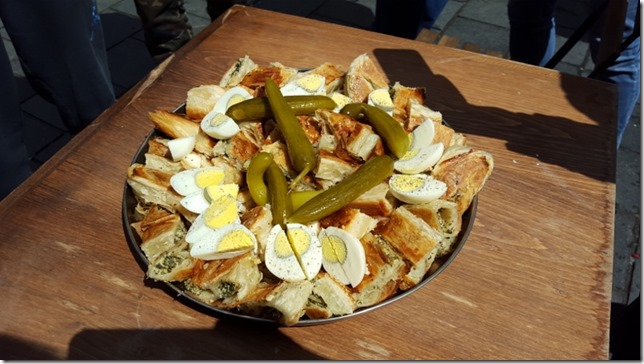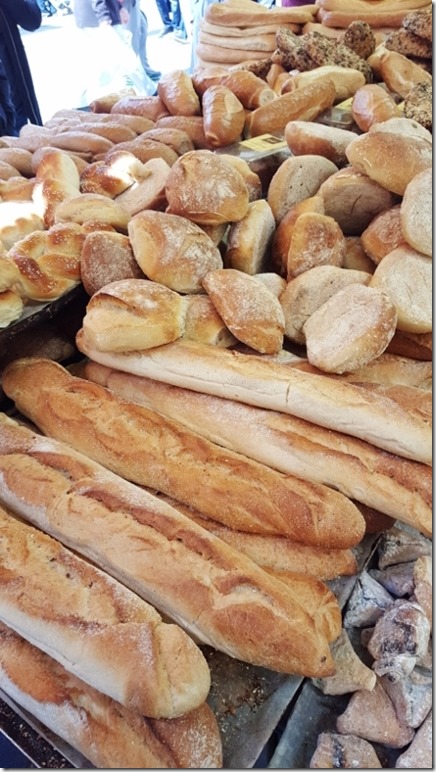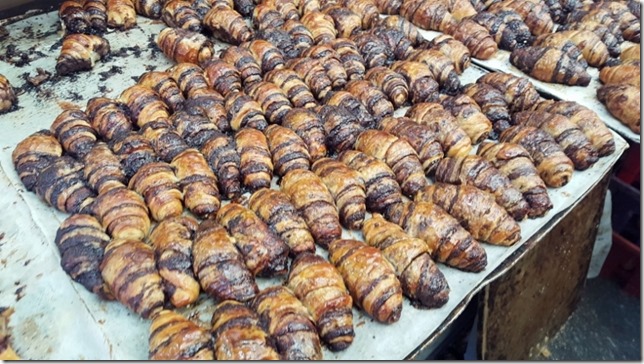 (I am currently eating this dried watermelon in my hotel room.) The dried watermelon is good, but I suspect they dried it with sugar.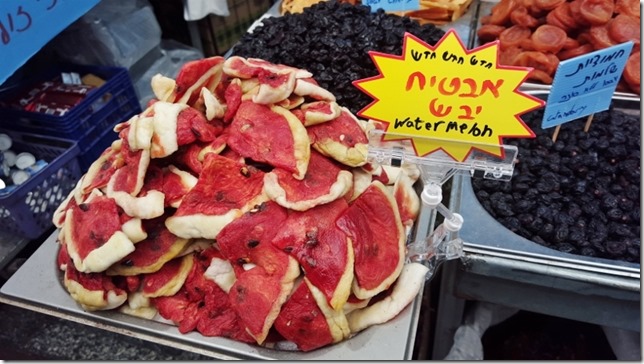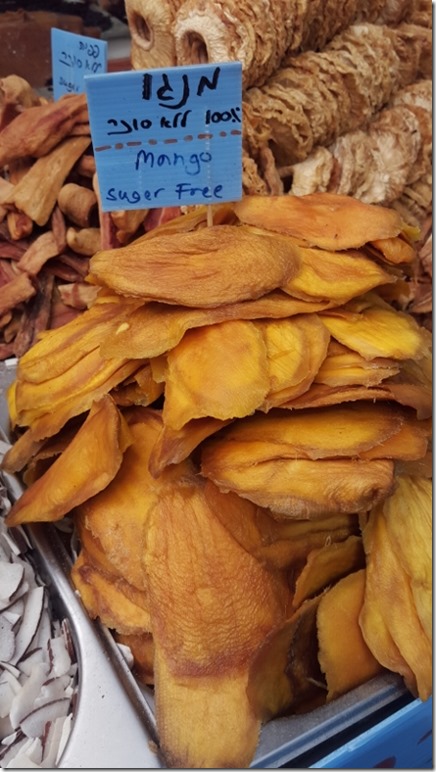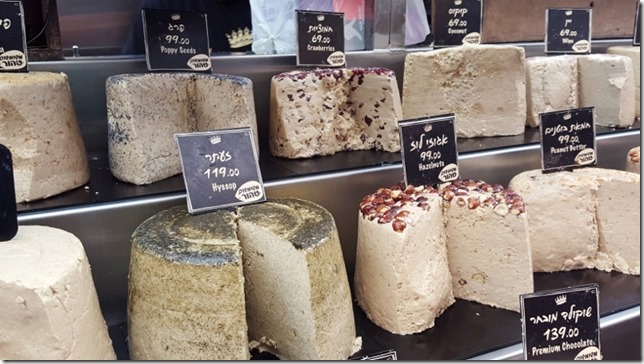 And the moment I was waiting for… HUMMUS!!! I was dying to have fresh hummus in Israel. Oh, it was everything I hoped for.
We had fresh pita and falafel to dip into the hummus. I was a very happy lil bear eating this up.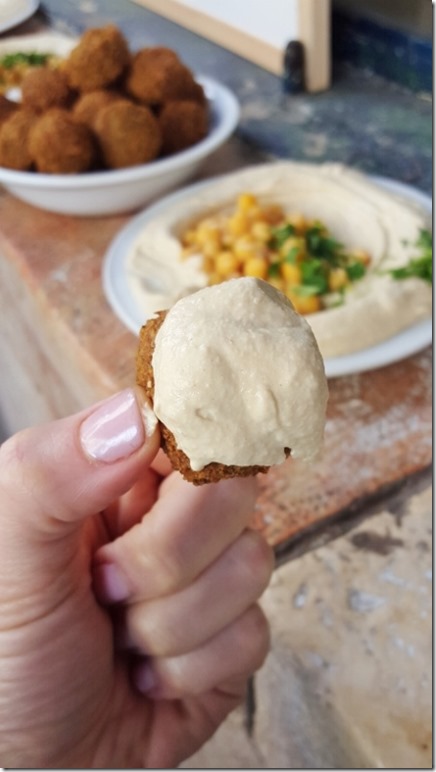 This made my day.
And in case your curious if the cats in Jerusalem eat the same as the cats in California… I researched this thoroughly.
By 'researched' I mean 'followed around a few cats at the market like a complete creeper'.
Someone threw the unneeded fish heads out and some cats were having a feast!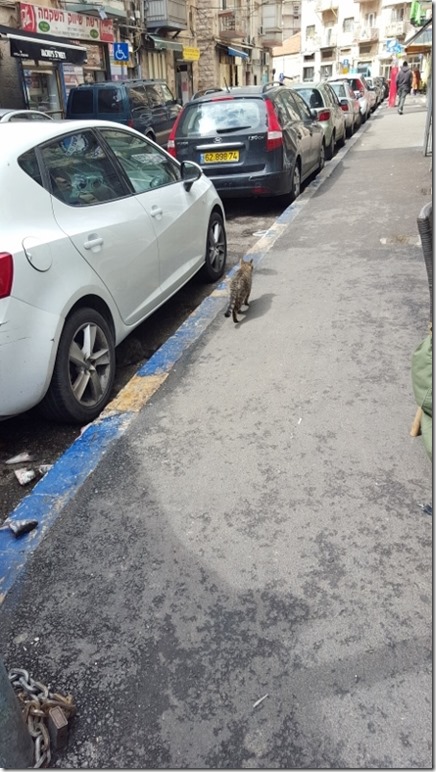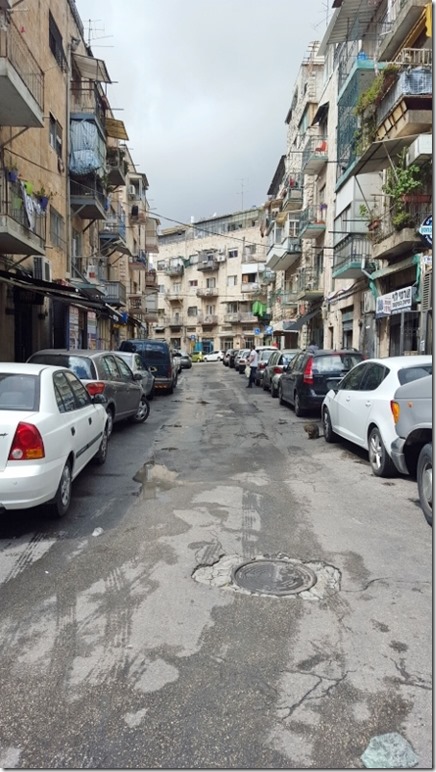 Then, we headed to a very special place I'll save for another post. See you in a bit!
Question: Are you adventurous with food? Do you try anything once?