I went down to Santa Monica to hang out with my ol' friend Bob Harper today. (You know 'cause we hung out Saturday too.)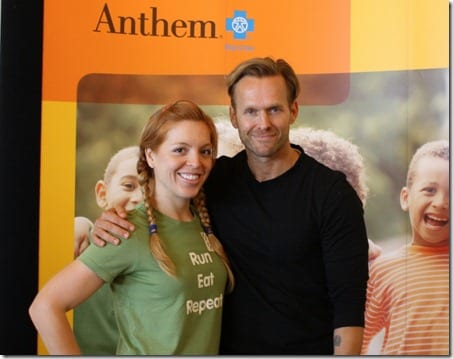 Bob was a little freaked out to see this red-headed stalker again totally remembered me from Blogher and said "Hi!" as soon as he saw me. That made me happy.
Okay actually, Anthem Blue Cross invited me to this event to learn about how our health connects us all. My contact encouraged me to check out my health footprint before the meet up. You can calculate yours here.
The event was held at Casa Del Mar in Santa Monica. The brick front hides an amazing beach backyard!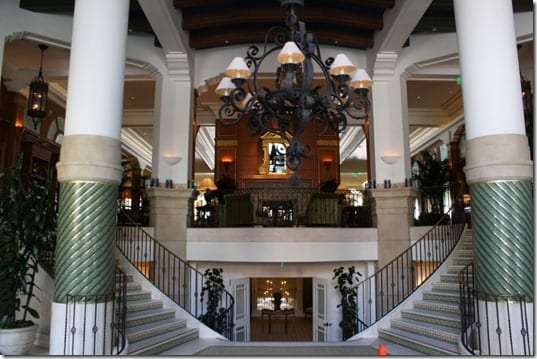 Mr. Harper put us through a great workout on the beach in Santa Monica to start the day.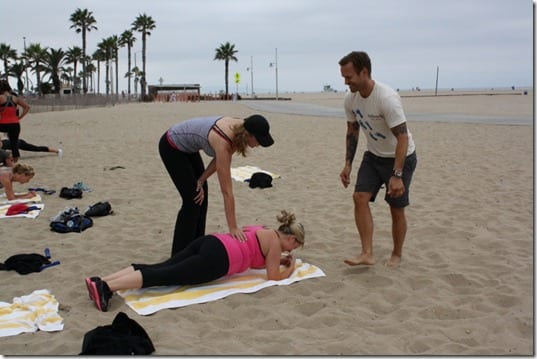 It was a partner style workout and I had my mom with me as my 'PIC'.
We did lunges, jump squats, dynamic lunges, push-ups, planks and more.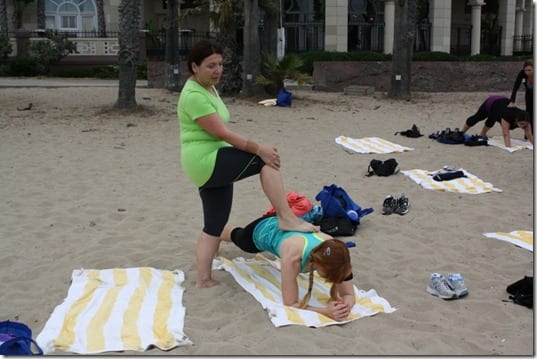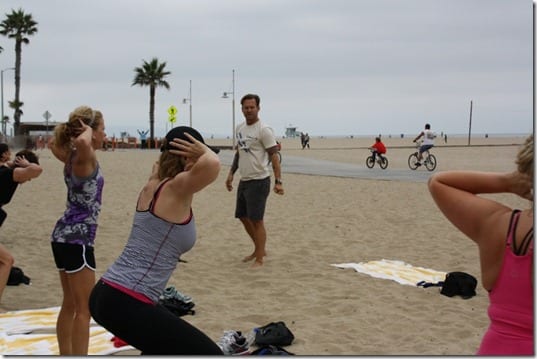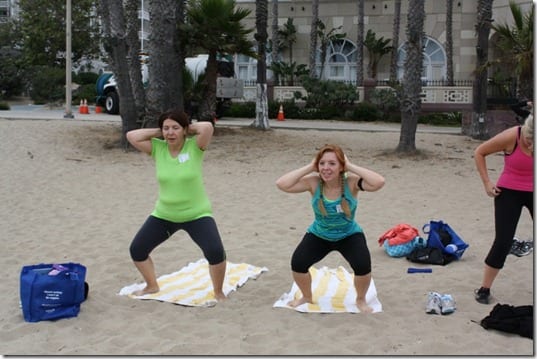 Then, we used our bag of travel exercise gear for a few moves too.
And this will forever be known as the day I frolicked with Bob Harper on the beach. In my head at least
Here he's showing us how to do a bench press using a partner's weight. I love that a lot of the exercises were using your body weight or a partners – perfect for working out while traveling!
Here you can see Bob walking away in disgust at my poor form on this triceps extension. Sorry, I'll get better!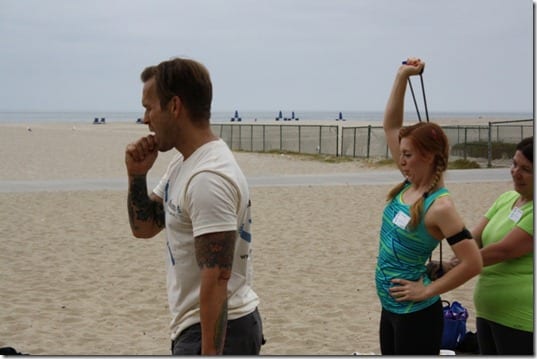 Some girls get all the luck…
We ended the workout with a good stretch session. Bob is really big on yoga and I loved how he led the end of the session in a calming, but powerful way.
Amanda from Two Boos Who Eat was there! Love her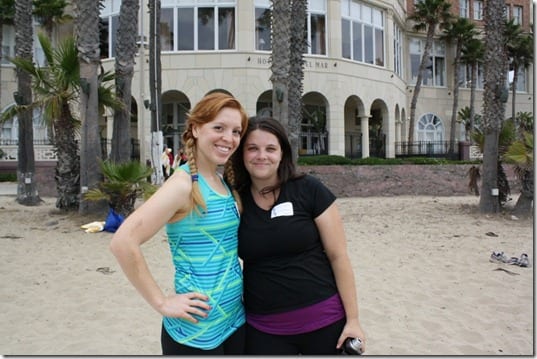 After the workout we had a cooking demonstration with my new favorite Biggest Loser Trainer (sorry Jillian we'll always have the 30 Day Shred).
We made a stir-fry! I have often said I could live off of stir-frys for lunch and dinner (he must have known).
Bob made a point to say "There are no portion sizes for vegetables." – Meaning you can eat as much as you want of them. He must not realize I can put a farm out of business in 2 meals. But, I am very happy that he condones my volume eating style.
In addition to the stir-fry we had eggplant, faro and kale.
I have never seen such a healthy spread like this at any event! I guess any hotel or restaurant will deliver when you're eating with a trainer from the Biggest Loser!
After lunch we had a Question and Answer session with him.
Things I learned from Bob Harper:
> Weight loss is about
Diet

Diet

Exercise

Hydration

Sleep
Yes, diet is in there twice!
> Use a little bit of the real sugar. Fake sugars are out. Sure, it's not going to taste the same at first, but your palate will adapt.
> He used to be vegan. But realized his body needed something more and is no longer vegan. He got reamed by many people when he ate egg whites for the first time again.
> The contestants on The Biggest Loser workout up to 6 hours a day.
> He sweetens his oatmeal with blueberries.
> He is all for having a small treat every day. He said Jillian has a chocolate stash for this purpose (and no one better touch it!).
> He said alcohol really puts the brake on your metabolism.
> He will never give up coffee.
Me, Bob and my mom
It was the best day of exercise and healthy eating with a trainer that really inspires me. I loved it!