Hello! I had a bad night of sleep last night because I thought I was going to be killed. Yeah, I was pretty convinced there was someone in the closet waiting for Ben to leave. I need to relax, or see a therapist. Maybe both.
Anyways, this morning I wanted to run, but knew I should give my legs a break after 2 solid days of good running. I'm trying this new thing called moderation – Don't expect it to last very long and it doesn't apply to baked goods or chocolate!
So, I decided to do some moves without weights for a workout. (Too many dub-yas.) Repeated 3 times:
| | |
| --- | --- |
| Split squat, alt. | 12 each side |
| Push ups, girl style | 12 |
| Hip raises, foot on coffee table, alt. | 12 |
| Donkey kicks | 12 |
| Plank | 30 seconds |
I also brought some fitness tools on this trip – but we'll play with those later
Then, I went on a 2 mile walk to Dunkin Donuts
Told ya I'd have it every day.
After breakfast Ben's mom and I hit up the after Christmas sales.
I got this fun maxi dress. Maybe next year I'll learn how to dress decent. Maybe.
Maybe I'll also learn how to put together a decent looking lunch.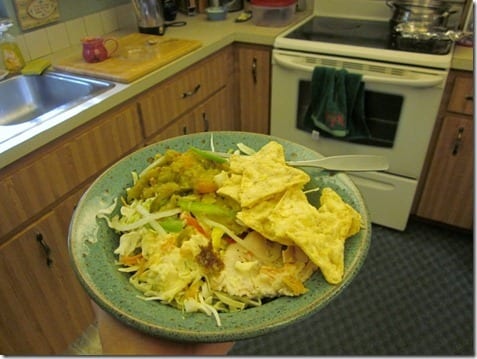 Nah. I'm not that ambitious.
Maybe I'll also learn how to turn down a piece of freshly baked blueberry banana bread. Okay, now I'm just being ridiculous.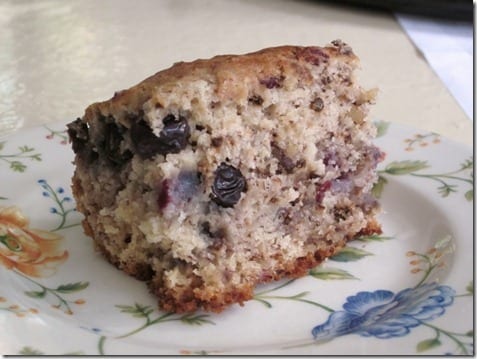 I'm still working on my plans for 2012. Stay tuned online.