Hello! After the marathon I did the obvious – Rest, Eat, Repeat
If you were also MIA from the computer yesterday – I ran a marathon and am glad it's over.
This morning I woke up to the smells and sounds of Ben making breakfast. His egg sandwich looked so good I made one for myself!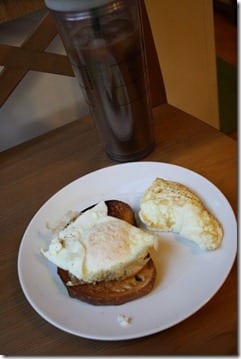 Open face style on sourdough for optimum yolk enjoyment.
But, it needed something… cheese!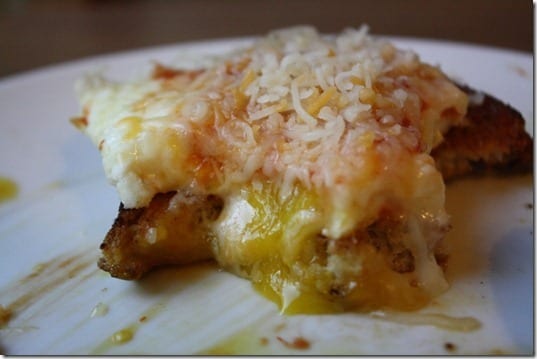 I took a short walk to shake out my legs while talking with my friend Susan on the phone. We are going to her bachelorette party this weekend!!! I really need some fun after all this marathon torture training.
Post-walk fruit.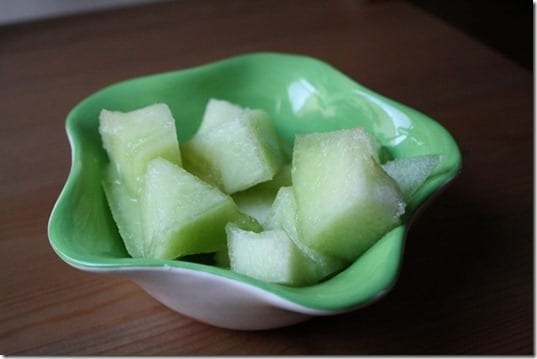 According to Hal Higdon, the week after the marathon is considered "Zero Week".
For the day after the marathon he insists, "No running today! No exercise of any kind! Take it easy." Yes, sir.
He says you should take 1 day off of hard running for every mile of the race. That's 26 days off from hard runs, long runs or races for a marathon. It's basically reverse taper for 3 weeks.
Now, you might read blogs written by hardcore athletes to whom running and recovery come easy. I am not one of those. I am going to take this week to rest and reassess my goals. This includes running, work, life, all of the above. I've had a lot on my mind lately and want to take some time to get my ducks in a row.
Music Monday – M.J.'s Man in the Mirror is randomly in my head…
Question: What is the worst song to get stuck in your head?