Hello! I am reporting in live from my couch. I have a standing desk, but have been sitting a lot the last 48 hours. I am super sore from the marathon! I usually don't get sore and I'm VERY sore so this is really weird (and less than pleasant). I tried to do a shake out run this morning but my quads are so sore and stiff I ended up walking most of it. Then, I did some light foam rolling when I got home.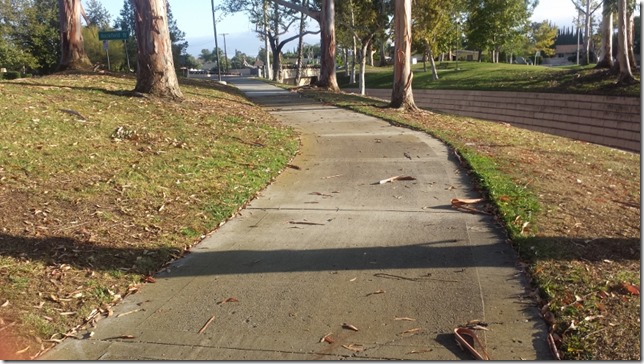 Since I can't RUN, I might as well EAT – right?
Yes. What else is there in life??!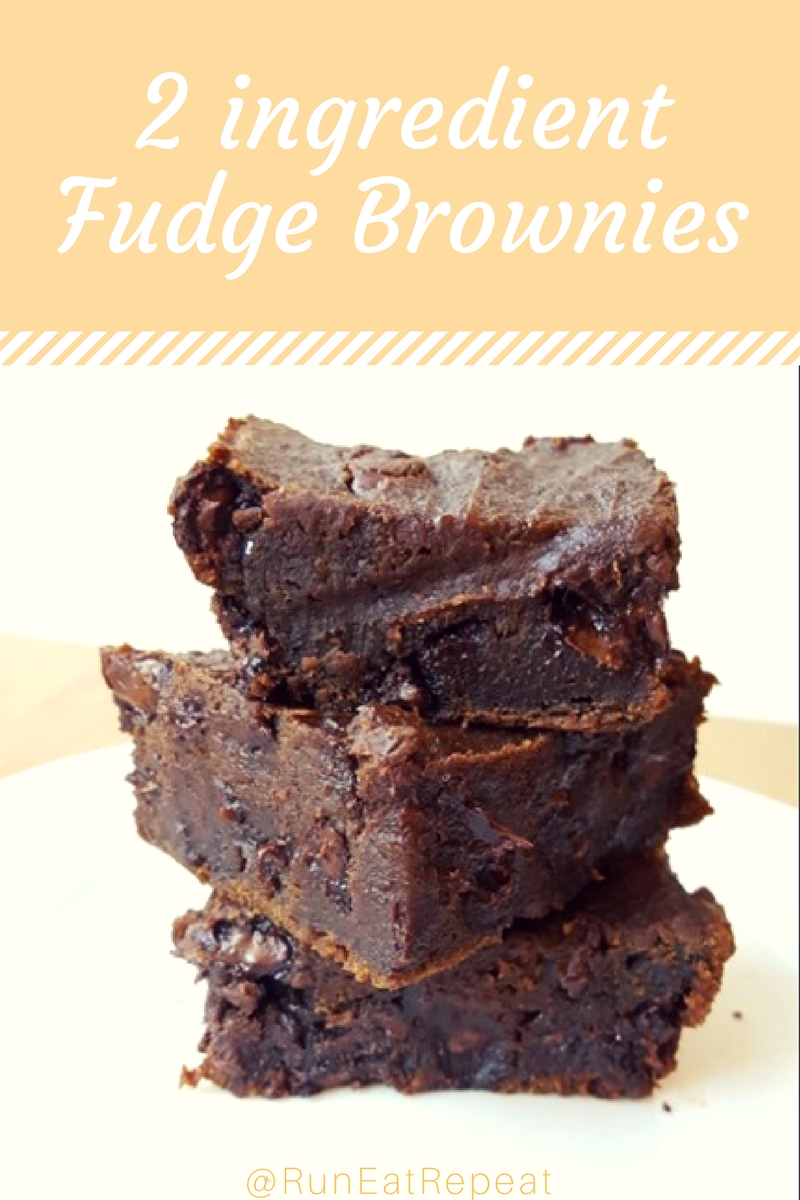 Friday night I made these amazing and super fudgy brownies with only 2 ingredients. I've used this trick for cake in the past and it came out great. When I heard it works for brownies too I was all over it. I'm down for anything that makes it easy for me to bake something fresh.
This recipe just requires 2 ingredients. I added a special 3rd ingredient since I was trying to step it up a tiny bit. The main two ingredients are brownie mix and a can of pumpkin – that's it! Boom. Done. Mix. Bake. Eat.
2 Ingredient Brownies Recipe:
Ingredients:
Box of brownie mix.
Can of pumpkin (not pumpkin pie mix).
Optional: chocolate chips, nuts, other stuff you like in brownies…
Directions: Preheat oven according to package. Mix the ingredients. Add chocolate chips or nuts (optional).
Pour in well sprayed/oiled pan and bake according to package directions (important to oil the pan because there is not butter or oil in recipe).
Eat. Repeat.
(I'd suggest storing them in the fridge since they are super moist and fudgy, but I didn't because we ate the leftovers so fast.)
I served them up WARM with vanilla ice cream and my guests loved them.
Question: Brownies OR Blondies? Vote.