Apparently, I'm the next Betty White because I had dinner at 5pm today. Actually, it was a little closer to 4:30, but that's just details. It's official, I now eat dinner (if you can call it that) before Oprah is over.
(source)
In reality I think I'm more "Blanche" than anyone else though…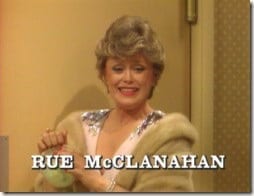 If you have to ask why, you don't know me, or The Golden Girls at all.
I'm not fighting this "premature retirement age dinner syndrome" though. When I'm having a bad day I dream about the day when I can retire to Miami with my old lady friends.
(source)
Evan wants to come too. He'll be our Justin Bieber though.
Don't act like you don't see the resemblance…
Surprisingly, my lunch didn't hold me over that long and I ate my snack at 2:30pm. Yogurt pretzels from the bulk bins…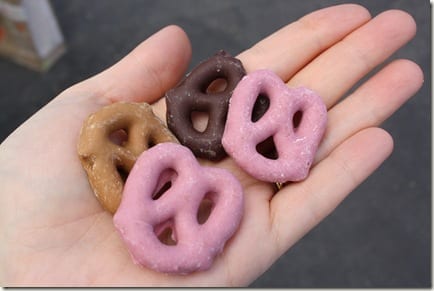 and a beautiful, delicious pear. I love perfectly ripe pears, but I hate waiting for them to actually get ripe. I'm glad I waited for this one.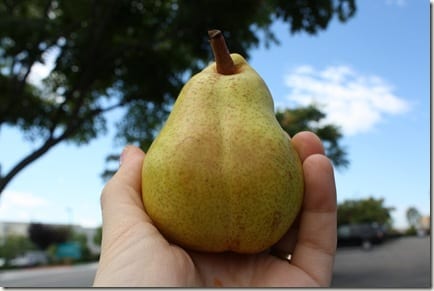 On the way home I dug out a bad of POP chips and devoured them. I was super hungry and considered making a snack. But, I realized I was "meal hungry" not "snack hungry" and decided to make dinner.
Early Bird Special = sandwich thin pizzas!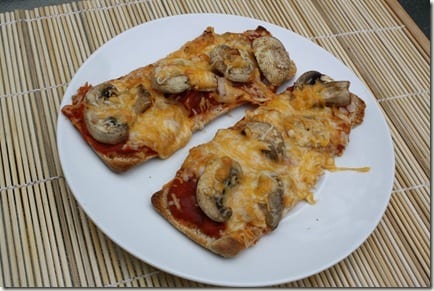 Remember the other day when I freaked out and threw away my toaster? Well, when I went to buy a new one I saw that toaster ovens were the same price. I've always wanted a toaster oven too (seriously, like I've talked about it forever – weird right)!
Now I am the proud owner of a toaster oven to make all the toast and pita pizzas my heart desires. Happy times folks, happy times.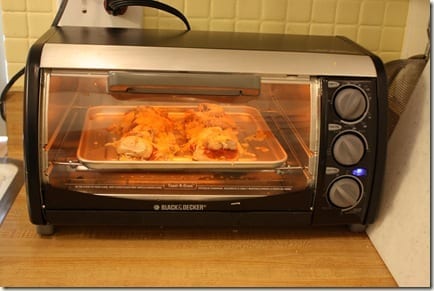 But I was still hungry post pizza, so I made dessert. Bagel thins with copious amounts of PB and chocolate chips. Plus extra chocolate chips out of the bag to "check for freshness".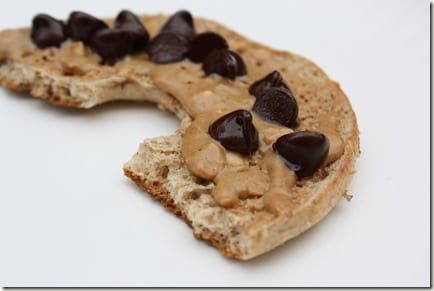 I probably should have just waited until my food settled because now I'm overly full. I'm gonna go for a walk before it's time for Murder She Wrote.
Now all I need is a "I'd Rather Be Playing Bingo" bumper sticker and some cheesecake.
Thank you for being a friend (and blog reader)!
Run SMART Goals
Fill out this form to get the SMART Running Goals worksheet to your inbox!