The holidays are just around the corner and I've come to realize that not everyone rushes out on December 24th to buy gifts (just me?). But, just because you shop early doesn't mean you know what that runner in your life wants (they're probably too busy carb-loading to tell ya anyways).
So here is a list of the Best Gifts for Runners this season:
1. Books about Running!
Mile Markers $10.98 Amazon
Kara Goucher's Running for Women $10.98 Amazon
2. On a similar note – a subscription to their favorite running magazine.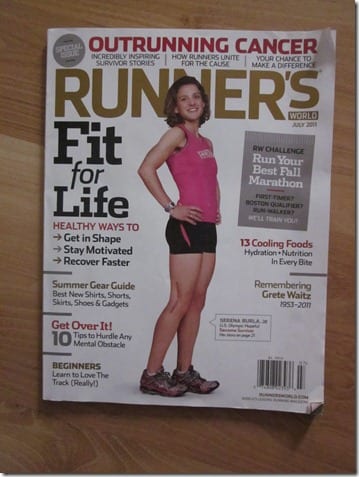 You can get 1 year of Runner's World for $15.00
Women's Running 10 issues for $19.95
Running Times 10 issues for $10.00
3. Gear! If you know their size and preferences new running gear is always welcome (especially because their old stuff probably smells – no? just me again?).
Check old race photos (they probably have their room wall papered with them) to see what they like to wear. Then, double check sizes if possible or give a gift receipt (no one wants a too tight tank or saggy crotch capris). Things like new running tops or socks are precious to runners!
If you're not a stalker and can't get private access to their sizes, a hat or visor should be one size fits all (if they don't order them from the special Big Head store like I do).
4. ipod gift card to pump up their playlist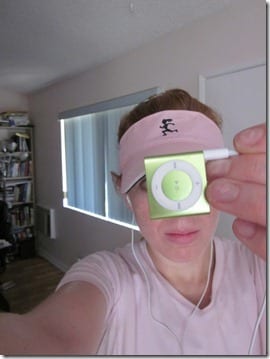 5. Gift card to a local running store or for a Massage! I'm 100% positive you can mend ANY relationship with a gift certificate for a massage. Try it, crash someone's car, then give them a massage. Friendship healed.
6. No cost gift idea: Gift Certificate saying you will go with and cheer for your runner at their next race.
7. Fun Christmas Gift Idea for a Runner:
Fill a Christmas Stocking with small running gear must haves – socks, shoe laces, SPF chapstick, Gels or Chews, Headband…
I don't know about you, but I love Christmas stockings!
8. Car Magnets – 13.1, 26.2 , Run Eat Repeat
9. Funny Running Shirt
LOVE some of the funny shirts on Gifted Runner here ~$23.00-$35.00 plus SH
You can order "Run Eat Repeat" and "I'd Rather be Running" shirts at my Spreadshirt Shop
And the ultimate present for a runner this holiday season:
10. CARBS.
Lots and lots of carbs wrapped with a bow. Done.
Anything I left out? What do you want this Holiday season?