Hello! Even though I made big resolutions for 2010, I also broke down my goals into monthly and weekly parts. This made it a lot easier to hold myself accountable and track my progress.
Well, I'm at it again
Here are my Monday Mini Goals for 1/10/11:
1. Stretch after every work out (even if it's just for 3 minutes).
2. Keep track of water intake. I drink a TON of water, but I'm curious exactly how much.
3. Yoga once this week.
This morning I woke up and busted out 6 easy miles. I'm still a little stiff from this weekend's long run. Good thing I'm going to stretch more this week!
Even though I'm upping my protein, I'm keeping Mondays Meatless. I made a scramble with salsa, leeks and mushrooms for breakfast. The salsa was watery, so it made the eggs a pink/orange color. Weird, but tasty all the same.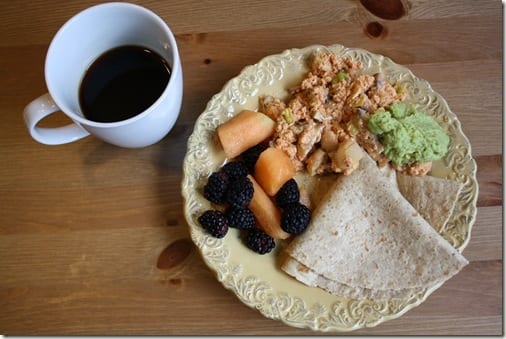 Served with a generous helping of guacamole. I'm used to a good amount of healthy fats in my breakfast. Usually, it's nut butter, but this works too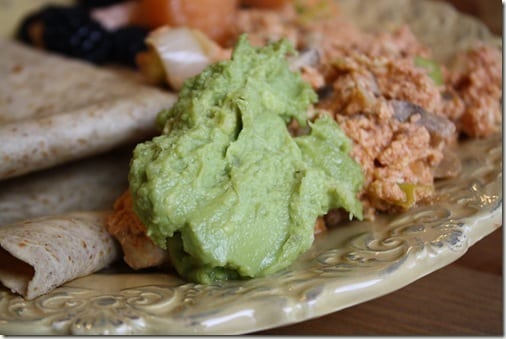 Eaten by bocaditos – little bites pinched into a tortilla and dipped in guac.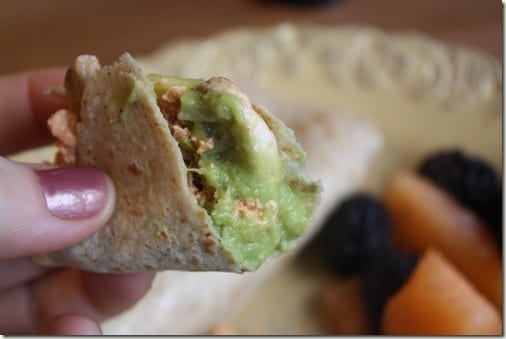 Now I'm off to an interview and lunch date. I haven't put make-up on or brushed my hair in days. It feels good to look fancy after days weeks in sweats and ponytails.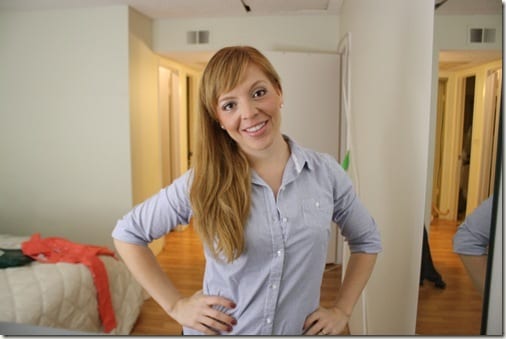 Question: Do you have any Monday Mini-Goals to share?
Run SMART Goals
Fill out this form to get the SMART Running Goals worksheet to your inbox!