Normally I am fine with beans as my main dish, but since I'm trying to pump up the protein I decided to try something new for dinner. I got these Savory Chick'n Smart Tenders for dinner. Luckily they were on sale, but even then I think they're pricy!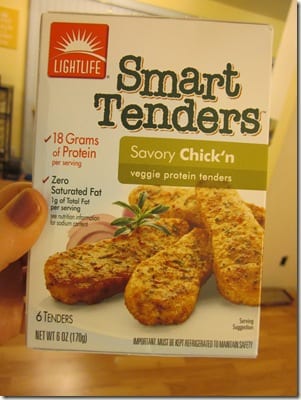 They look like chicken, but the consistency is different. They are a little bland to eat plain so I added ketchup and hot sauce.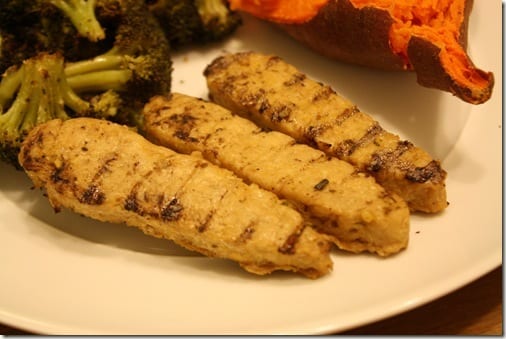 Roasted broccoli, a sweet potato and chick'n tenders – all part of a complete dinner. If I just swapped out the chick'n for salmon I would have my #2 favorite dinner ever (you know, after pizza).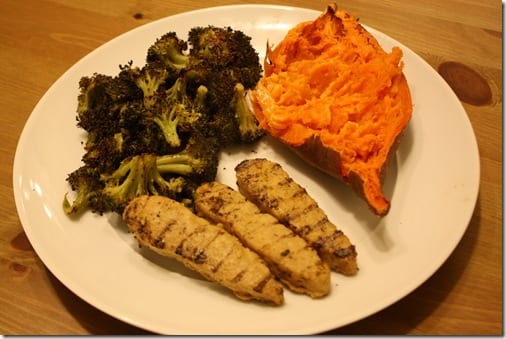 When I was out and about this afternoon I found myself in a familiar place – the cereal aisle in the super market. Ahhh. Just like old times
Anyways, they didn't have any of my top 3 favorite "healthy" cereals. Boo. So, I got something with more sugar than I'd like, but it's my #4 right now.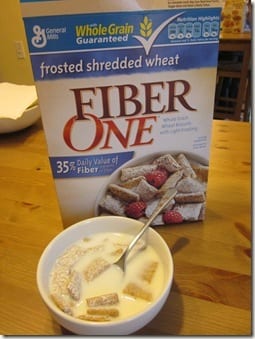 Lunch was a veggie burger salad and crackers with pumpkin butter. My lunch date was Ben, but we opted to save some money and eat in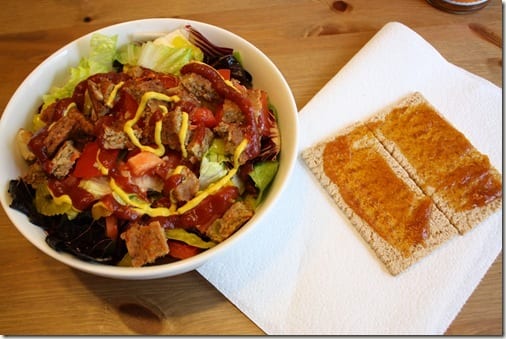 Ask a Monican is back!
This week's questions:
1. Does running increase appetite and make it hard to lose weight?
2. What (besides chips) can I dip in guacamole?
Sorry in advance – this episode is long, but sometimes longer is better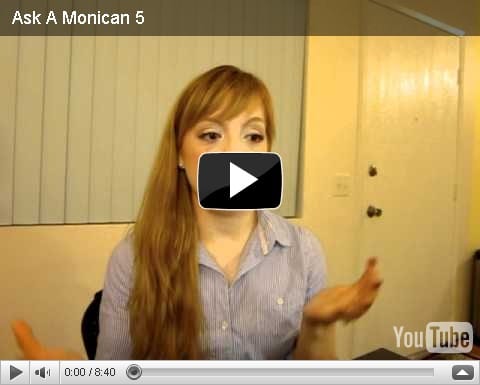 I added a Videos tab on the menu bar a while back and will be adding my new vlogs there as we go along.
If you have a question for me, Ben or Vegas please email me at runeatrepeat at gmail.com