Hello Little Peeps
How's your day? (Side note: There is nothing cuter than calling my mom and my little bro answering and asking "Howz your day?")
After my boot camp class I came home craving a Lean Cuisine. Random right. Well, that's how I roll. I bulked it up with tons of veggies because I also roll with a lot of food.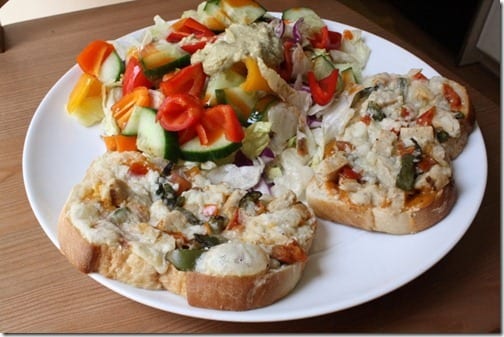 But, I needed dessert. PB&carob chips on a sandwich thin.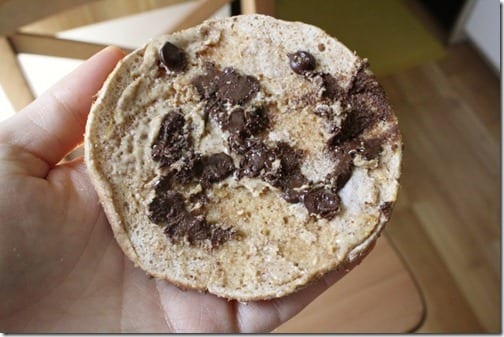 Oh but, carob chips suck so I ended up breaking open Ben's Cadbury egg, peeling off the chocolate and adding it to the 2nd sandwich thin. Shameless.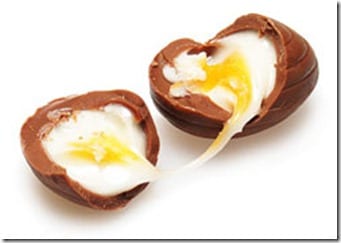 (source)
Now that I've been coaching my running group for a couple of weeks I keep thinking about how I talk to them during a run versus how I talk to myself.
I try and run with different clusters of runners each time and as we pass each other I yell, "Good job!"
The thing is, I feel like when I'm dragging on my solo runs my inner coach (read: brain) tells myself, "Ugh. It's hot. This sucks. I feel so slow…"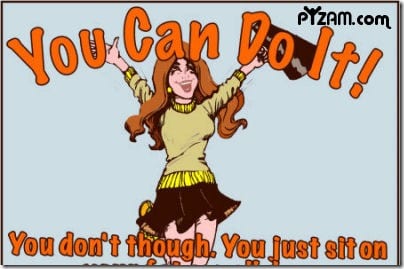 I would NEVER talk to my personal training clients or running group like that. I know the mental aspects can make or break a work out so it's important to stay positive and moving forward.
I'm going to make an effort to coach myself more like I coach my team.
Instead of telling myself, "You can cut this one short."
I'll say, "Hang in there, you can do it!"
and when I want to say, "That girl/guy is so much faster than you…"
I'll bring myself back to my run with, "Make this a good run!"
What positive things do you (or should you) tell yourself during a run?
Run SMART Goals
Fill out this form to get the SMART Running Goals worksheet to your inbox!