For those of you who don't care about the details of my life are new to RER here is my Maryland deal in a nutshell:
After college I worked as a recruiter while looking for a reporter job. I finally scored and was offered a reporter position in Columbia, MD.
Ben and I packed up everything we owned and drove from California to Maryland the summer before last. Here's our pit stop at Mt. Rushmore.
After packing up my entire life for a new job, I was laid off.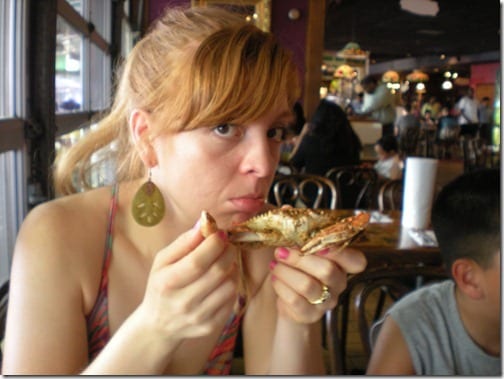 Then, Maryland got hit by a bad winter and I was super depressed.
I started to like MD by the spring, but Ben was already looking for jobs back home in CA.
Ben and I grew close to Matt and Kristin in MD, but decided to go back home to Southern California (where we live now).
Now I look back on my time in Maryland very fondly. I loved the running routes in Columbia. I loved the gym. I miss Kristin and Matt and being closer to east coast bloggers.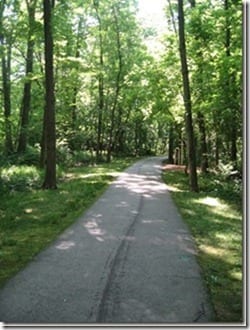 So, this mornings 4 mile run in Maryland was very nice and nostalgic
The weather is PERFECT and really makes me miss it here <3 Plus, the houses are gorgeous and stuff we could only afford outside of CA.
Kristin and Matt are very healthy and have a fridge full of delicious options. I made a bowl with Mango Chobani, tons of fruit salad, cereal and some crumbled blueberry muffin (couldn't resist).
With a huge Dunkin Donuts iced coffee of course!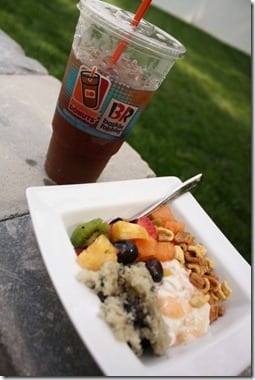 Ben and I are flying back to California this afternoon. This trip went by way too fast
Hopefully, we'll be back to visit soon. Our layover is super short – please cross your fingers that we make it!
See ya later
Run SMART Goals
Fill out this form to get the SMART Running Goals worksheet to your inbox!