Hello from the air! I'm currently blogging from my flight home
After breakfast the boys went to do "boy stuff" and Kristin and I just hung out and caught up. It was nice.
When they got back we all ate lunch together. Kristin prepared a bunch of delicious food before we came and had a ton of options for lunch. I made a big salad topped with chicken salad, chickpea and feta salad (in Italian dressing) and chips. This is exactly like something I would make/eat at home!
After lunch we rallied the troops and went exploring. Kristin and Matt have a jungle behind their place!
I think Willow is mooning us because we didn't let her come on the walk (due to ticks).
Time to explore!
There are railroad tracks behind the trees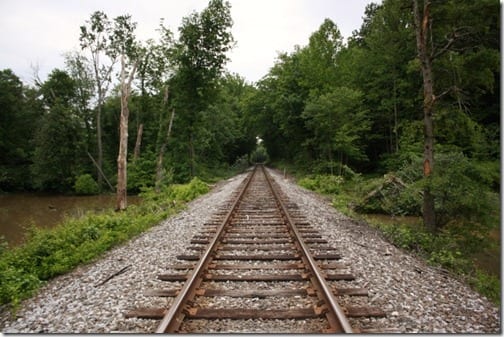 Matt checked to see if any trains were coming so we could proceed.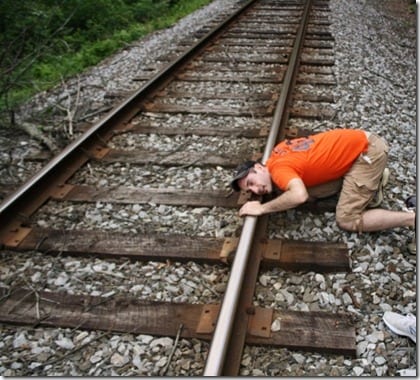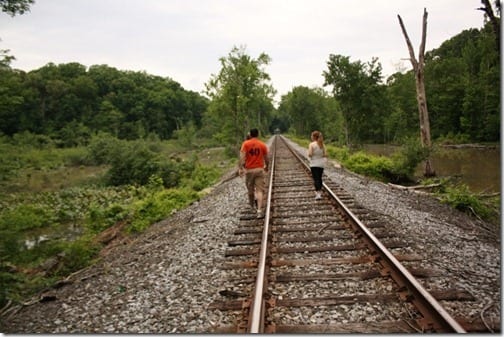 We saw a beaver in the pond, but scared him her away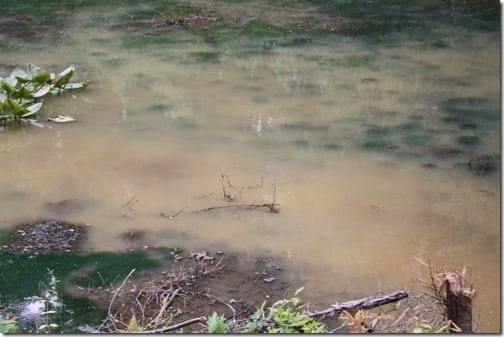 Dam.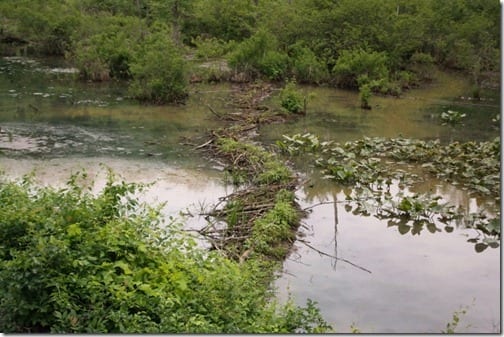 I really wanted to show you a picture of my beaver too.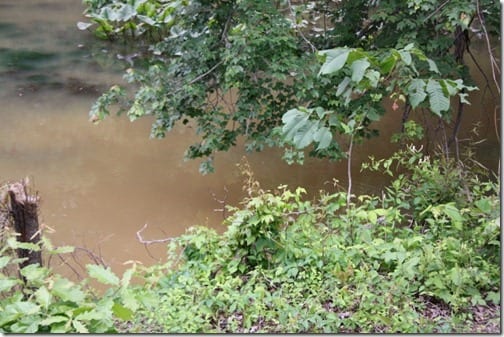 The guys stood there trying to see the beaver for a long time, before finally giving up. Beavers scare easy I guess?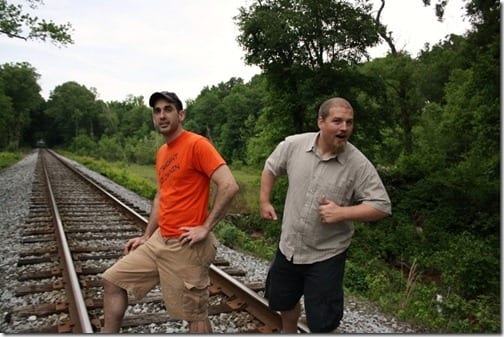 After our walk we packed up our stuff and headed to the airport. I have Subway, a Vitatop and Biscoff for dinner. My favorite. All of it.
Sunday Set Up – I got the idea for Sunday Set Up from Kathy Kaehler the personal trainer I met at an event in LA a few months back. My take is different, but I love the name of it
Sunday Set Up is how I'm going to plan out my healthy living plan for the upcoming week. Planning my meals, exercise and organization – to set myself up for success this week!
Last week I posted my plan, let's review:
Monica's Back on Track Plan for the Week of 5/15/2011:
Running Workouts:
Monday – Run 6 miles and abs – done
Tuesday – Body Blast or TKB depending on what time I have to work – did KB and loved it
Wednesday – Body Blast or 3 with Speed
Thursday – Run 8 miles and abs – Ran 7 miles
Friday – Rest / Arrive in Baltimore early morning!
Saturday – 8 mile run in Baltimore – Ran 6 miles
Sunday – Rest Ran 4 miles in Maryland
Eating Plan – Estimated calories broken down something like this…
Breakfast: x00 calories
Lunch: x00 calories
Snack:x00 calories
Dinner: x00 calories
Didn't end up tracking calories, but did get back on the wagon somewhat (even if it's dragging me behind). I overdid it on the eats while traveling, but I was living it up and really enjoyed every crabby and ice creamy bite.
Plan for May 22 – May 28
Exercise:
Sunday: easy 4 miler

Monday: 8 miles

Tuesday: KB or Body Blast & abs

Wednesday: 6 miles with 3 at tempo pace

Thursday: Body Blast or KB

Friday: 6 miles or gym (depends on when I'm working)

Saturday: group run/walk
Eating: Plan dinners and snacks for the week. No snacking in kitchen outside of meals. Tracks eats (got a book from work that I'll be asking clients to use and want to try it before I'm recommending it).
To Do: Make a schedule for work and personal stuff. It's all blending together and I've been staying on the computer with blog stuff and writing very late for a while now.
PS – I'm on my flight from Atlanta to Orange County right now and am totally gonna dig through my purse for another snack right now.
Question: Does traveling make you snacky too?