Hello and Happy Monday
Let's make this a great week!
I really need to get back to some moderation with my eating. It's definitely been way too indulgent all week (including last night when I just stopped gave up on taking pictures). So, instead of overdoing it for another day I'm back on track today. Hopefully, this bloated "post Thanksgiving dinner feeling" will go away soon!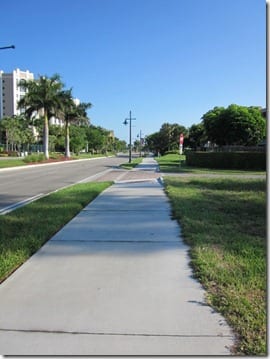 I started my lil' Monday with a 6 miler. I have a lot going on right now and it was just what I needed for some good thinking time.
After my run I made a quick pit stop at our hotel for some money and headed out for iced coffee.
Yesterday I discovered Stonewalls. Their iced coffee was surprisingly good!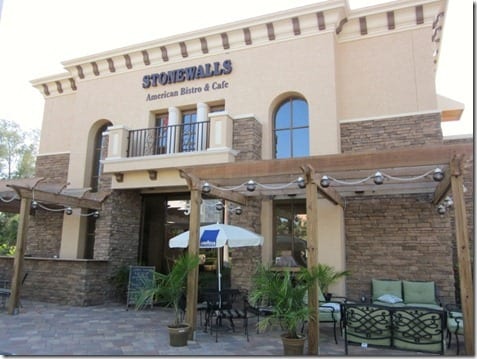 I love the look of their menu too, but only brought enough money for coffee.
Why you so happy when you smell so crappy?
I ate this "courtesy of the buffet" cereal while making toast and an egg patty. Because you know, Heaven forbid I wait 3 minutes for toast to be done!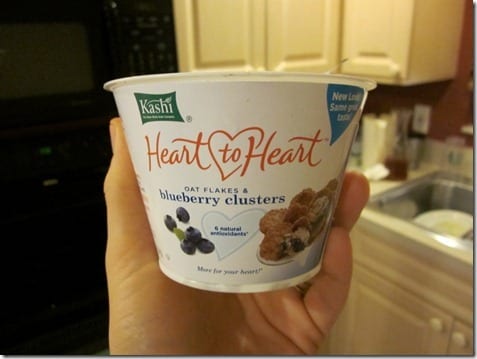 Thank you Barney Butter, for making packets for my traveling needs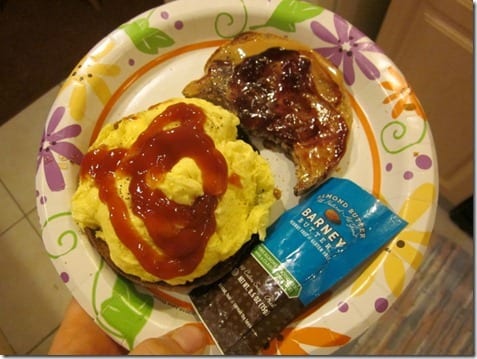 I'm hoping to get in a bit of swimming before we have to head to the airport.
I am tragic and didn't realize Marco Island is super south of Ben's family's house, which is already super south of the airport. We've got a l-o-n-g drive and then a l-o-n-g flight ahead of us!
Your thoughts?
Even though I am a food blogger and intend to post all my eats, I don't. I never leave anything out on purpose, it's just that I'm very snacky and random with eating. It's something I'm trying to work on, but that is the reality of why things get on the blog and others don't.
I hate feeling like I share a "full day of eating" blog, but actually don't show everything. Right now I'm considering what I want to do about that, lots of things are going through my brain.
So, I'm curious…
1. What do you think about blogs that show breakfast, lunch, dinner and snacks? (Do you like that some blogs post 2 or 3 times a day or is it ever too much?)
2. Are most of the blogs you read "daily eats" blogs / food or recipe blogs / general healthy living? Do you prefer a certain type?
3. Any other random thoughts you want to share?
Run SMART Goals
Fill out this form to get the SMART Running Goals worksheet to your inbox!