After breakfast I slathered on the sunscreen and headed down to the beach for a few last rays of sunshine.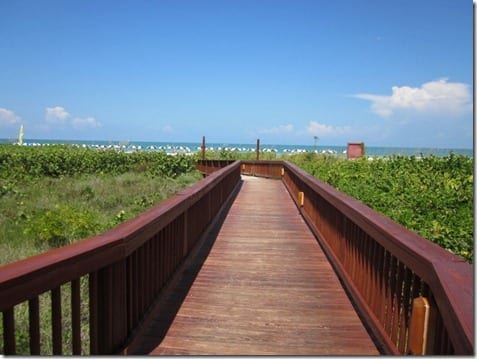 We are staying at Eagle's Nest, a big condo building right on the beach. It's a great location, but this is "off season" so it's not too crowded.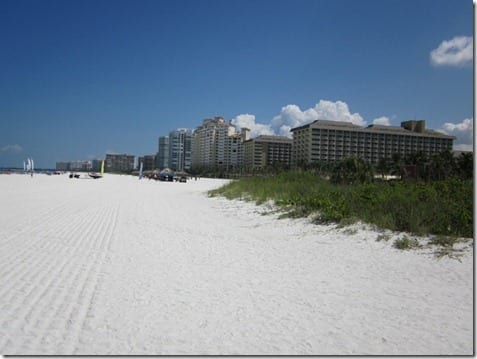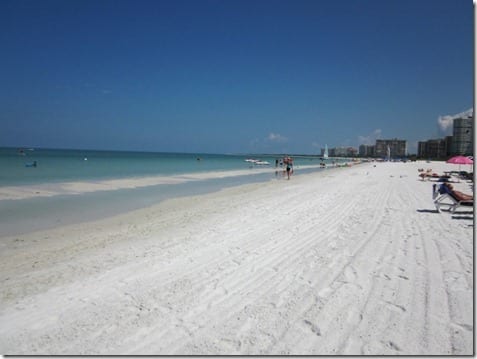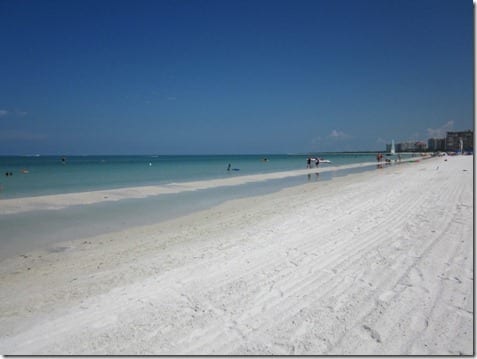 I think I've already gotten my money's worth from my $7.00 dress.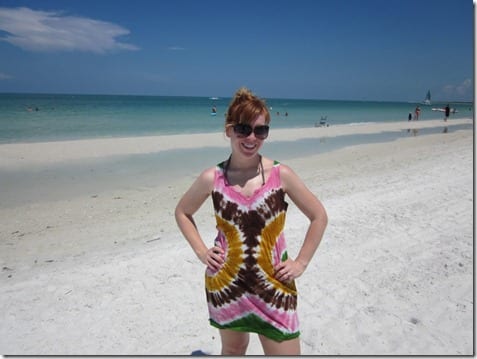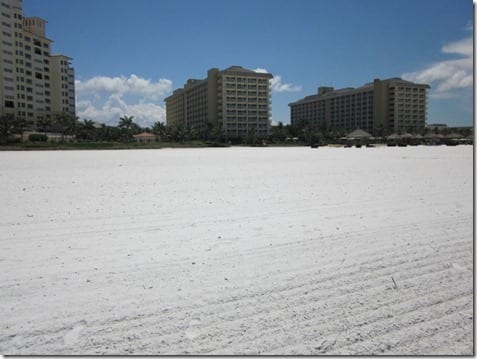 Owen (Ben's nephew), Ben's dad, and us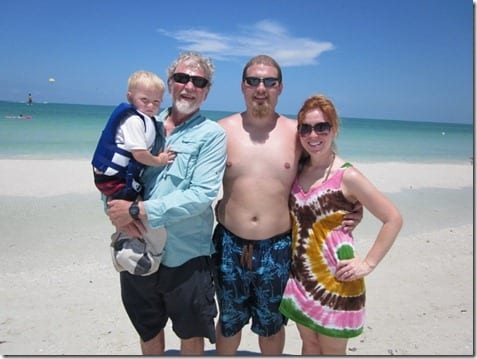 The sun is so bright and the sand is so white, it's blinding when you first go outside.
I packed up my stuff (which is not easy to do when it's all strewn about the condo and balcony) to head home. Then, I packed up my belly with food.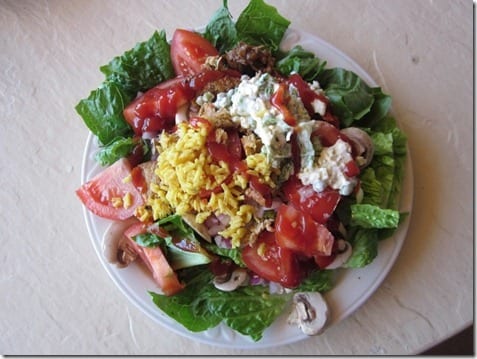 Bed of lettuce topped with rice, veggie burger and layer salad. Just like when I get fro-yo…it's all about the toppings to me!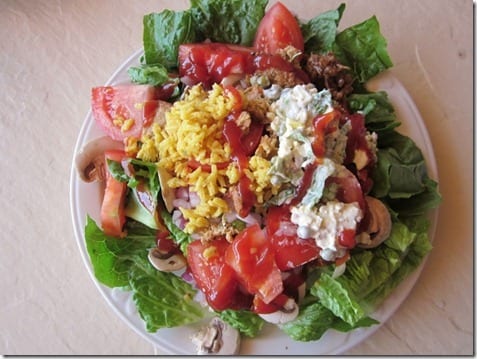 Eaten on the balcony for maximum sweating eating pleasure.
In addition to Running on the Equator and Swimming, we did something else fun during this vacation… took a test to see if I'm everyone else is crazy! We found this Hare Psychopathy Checklist to find out if a few of us were crazy or not.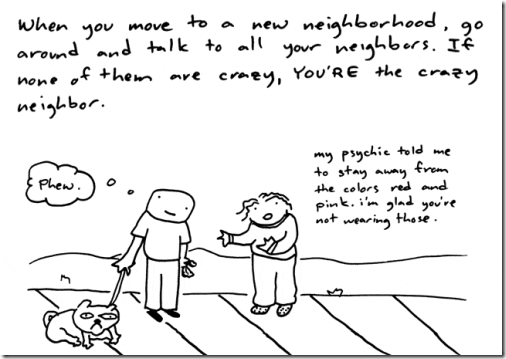 No comments on the results
But, if Ben "sends me away" someday you'll know why.
And the reason for the title – I'm currently blogging from the backseat of Jon's Pruis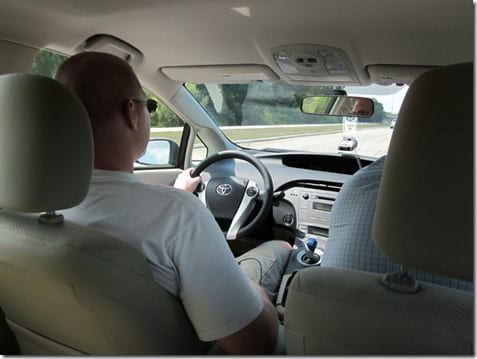 You guys know I LOVE California. But, I am always sad to leave Florida. It's nice and hot and full of family too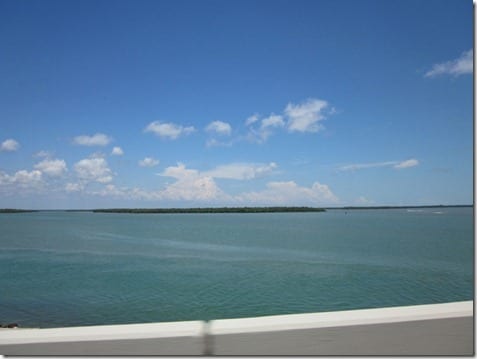 I reeeeeally need to catch up on email and work stuff on the plane. So, I'll probably catch you guys after my morning shift tomorrow
Thank you all so much for your comments and thoughts on my last post about "daily eats blogging" and stuff. I'm mulling a lot over in my head movies and appreciate it!