I have been craving couscous in a crazy way. Is that weird?
Good. Because it goes along with all my other weird characteristics.
For dinner I made a massive bowl of couscous, chickpeas, green onions and a made-up sauce (it involves hummus, almonds and tons of salt). It was amazing.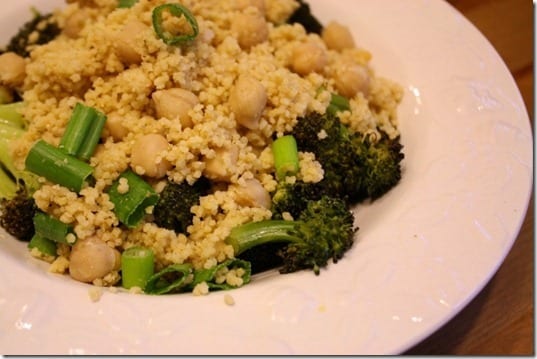 It's July 31st. This month completely raced by for me!
I guess I should review my July Goals…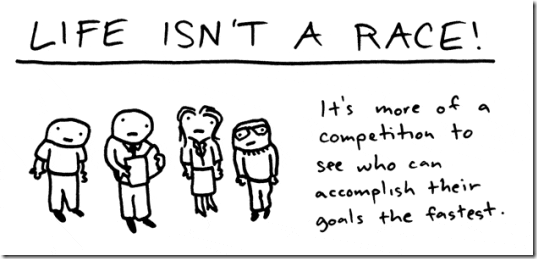 (source)
1. Stick to Marathon training program = 4 good runs a week/2 strength sessions/Yoga once. Document runs, strength and stretching. The key here is I have to start pushing myself past the hard parts of my runs.
-> I am okay with how training is coming a long, but know I can push myself harder. I changed training plans shortly after this goal and it took a while to get on board with it. But, it will be the plan I stick with for the rest of training so I plan on sticking to it!
2. No diet soda. This was one of my 2011 resolutions that I keep pushing aside. This month I'm all in.
-> I have cut back significantly. Now I have about 4 a week (as opposed to 4 a day). I don't really want to cut anything out forever, so I'm thinking about drinking 2 a week max.
3. Eat clean during the work week so I can listen to my body's signals and not triggers or blood sugar spikes. (Eating clean is different for different peeps, I have my own little definition.)
-> I didn't stick to eating clean, but I did make a big effort to snack less by having more meal-like snacks that helped. I also noticed that eating more protein in the afternoon has helped a lot. I'm going to try and build on this next month.
At first glance I felt like I failed. But, I am striving for "Progress not Perfection" and feel like I got that in July
July Highlights:
Almost meeting Adam from Man versus Food!
Then, he tweeted me and our love was set in stone
In other celebrity news, I got to talk to Carla Hall!
And I took a road trip with Ben, my brother and Heather!
I'd say it was a good month…
Run SMART Goals
Fill out this form to get the SMART Running Goals worksheet to your inbox!