This morning I woke up dreading my long run. (Okay technically I went to sleep last night already dreading it.) Yesterday I confessed that I've reached that part in marathon training where I want to quit.
My marathon training plan said to do a "Half Marathon" this weekend. But I'm going out of town and  had originally planned on doing 18 today and doing 13.1 as a step back the weekend of the 19th (when I'm going out of town again!).
But, I only ended up doing 14 miles. Technically this is okay since my plan called for 13.1, but this means I have to do 19 next weekend and 20 the Thursday before I go to HLS! No excuses.
I may want to quit marathon training right now, but I already signed up for this one so I'm telling myself this may be my last one ever. I have to keep going. I don't have to do another one after this though.
Before my run I had PB&J toast on the new mini-sandwich thins. I still eat the same amount of calories because I have 2 mini-pairs, but I love that I can have 4 different toppings!
I packed GU and gatorade and ended up forgetting about the Gu?! My brain is elsewhere today.
Someone asked what sunblock I use when running. Okay, I am totally busted to admit this but I don't use sunblock on shorter runs during the week, only long runs. The fact that I have to admit that means I feel like a tonta and will now be wearing it every day.
Anyways, these are the blocks I'm using right now:
I do at least remember to spray the sunblock on my part when I do braids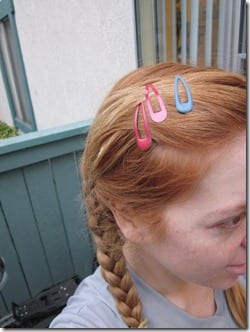 Post-run I threw my disgusting clothes in the wash and made a smoothie in my "shower clothes"
I'm headed to San Diego for Blogher 2011 today!!!
American Express Prepaid is sponsoring me to attend and I'm super excited to be working with them (my regular credit card is an AmEx and I already love the company).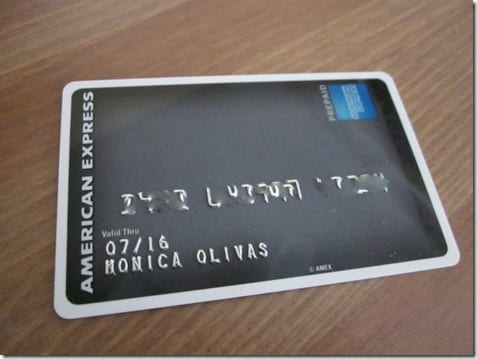 I'm also excited because Ben and I have been trying to stay on budget and a pre-paid card really helps control spending without having to worry about carrying cash all the time.
Help me out…
I run a certain route around my neighborhood twice a week, sometimes 3 times. I have seen an older man on a bike with 2 kids he is having run. It's a girl (I'm guessing) around 3-4th grade and a boy maybe 6th grade?
I see them running a lot (often and length of time). They don't seem happy (but most people aren't exactly smiling as they go along, right?).
Today as I was headed out around mile 2 I saw the boy running. His shirt was already very sweaty. He was limping a bit and as I caught up to him he stopped. I asked if he was okay and he said his knee hurt. I told him to be careful and stretch it out before he started again and I ran off. The dad/grand dad was not around right then. I didn't want to say too much because he shouldn't  really be talking to strangers (read: sweaty red-head blogger).
As I came back at least 90 minutes later he was still running! I passed him up and saw his grand dad around the bend watching. He yelled something to him in another language and the kid turned around to do another lap.
I feel weird about this. I stopped a couple I always see on the path and asked them if they noticed the running kids too. The lady said she thinks the boy may run with a local high school cross country team, but the little girl is obviously still in elementary. They agreed that it was odd and a bit much.
Even if he is in cross country – running for 2 hours and saying his knee hurts – isn't there something wrong with that? I could have just caught them on a long run day like I was doing, I don't know the whole story. I'm sure I'll see them again.
What would you do? Nothing? Say something? Blog about it because you're not sure what to do??
Run SMART Goals
Fill out this form to get the SMART Running Goals worksheet to your inbox!