I'm at my first Blogher Conference!!!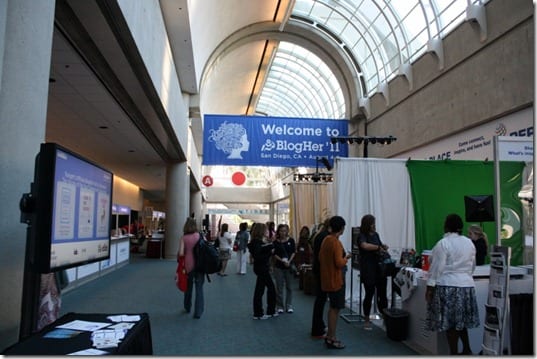 I didn't do any packing until today so Ben had time to come meet me for lunch before I left to San Diego.
I had the usual because I know I'll miss it over the weekend
(The usual = Everything but the kitchen sink salad, carbs that miss the camera and too many seltzer waters.)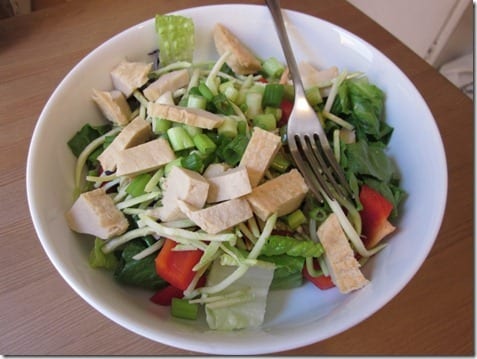 Then I was headed on my way!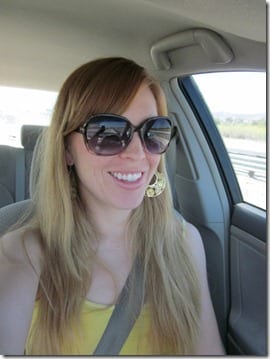 Blogher 2011 is in San Diego about 70 miles south of where I live. So, I just took a drive down the coast
Not too shabby.
But, there was a major crisis with my hotel! The Marriot Gaslamp gave away my room because they said I was supposed to check in yesterday. Then, they said they were sold out and I was basically out of luck
My car was waiting outside for me to decide if I wanted to valet, I was holding all my bags and laptop and the guy handed me a 800 number to 'figure it out'.
I went to the restroom. Cried. Then, pulled it together and found another hotel. Done and done.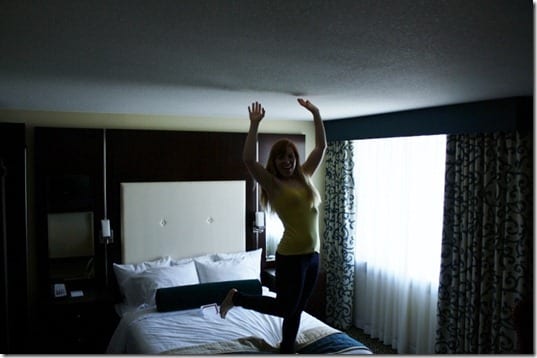 After checking in I headed straight to the Blogher Expo!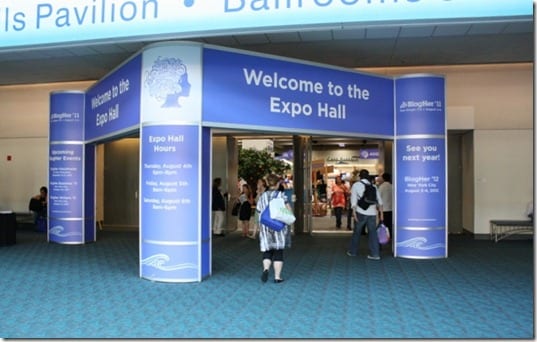 Where I cleaned a toilet. Don't you always smile when you clean your toilet?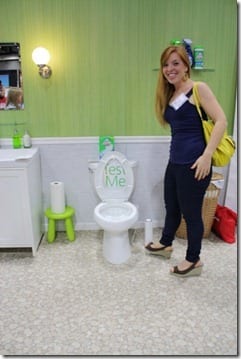 I was starving and decided to opt out of cleaning the rest of the bathroom. Instead, I headed for the food samples!
I explained to the Hawaiian bread people that I ran 14 miles this morning and needed carbs. Luckily, they looked the other way as I stuffed my bag full of packages
And by looked the other way I mean asked me to kindly move away from the sweet bread.
Kidding
I rushed back to the hotel to swap out some stuff and met Kath for the cocktail party.
San Diego is so pretty.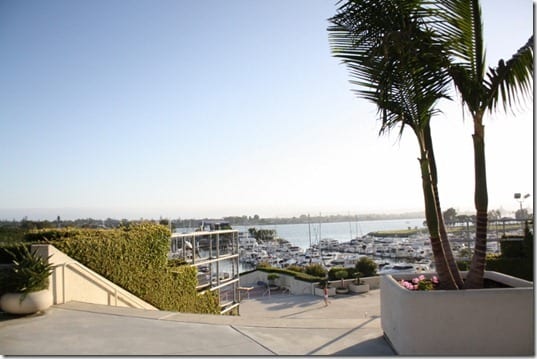 Bonus points for anyone who knows what "San Diego" means according to Anchor Man?
I tried the mojito and promptly ditched it in favor of food!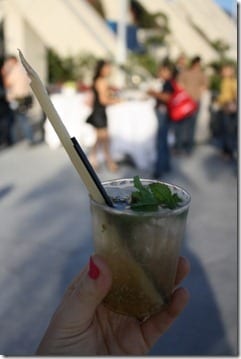 I would always rather eat than drink. Actually, I would rather eat than do anything else!
See, there's no drink in my hands because I need it free to grabbing comida!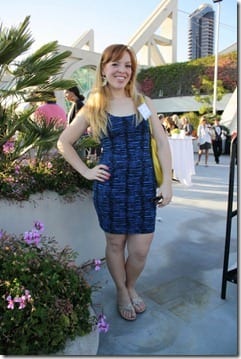 After the cocktail party we headed to a get together by Stoneyfield
They had their new frozen yogurt flavors there to try and a full toppings bar. I died a little of happiness when I found out.
I considered just dumping a scoop of fro-yo on this bowl of graham bunnies, but decided to be less gluttonous than normal to save face.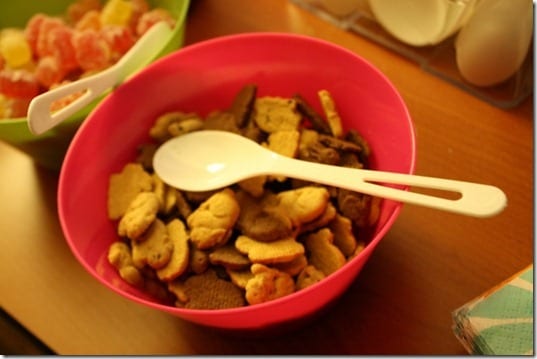 The blueberry frozen yogurt is my fave. The chocolate chips and cookies were already consumed before taking this picture…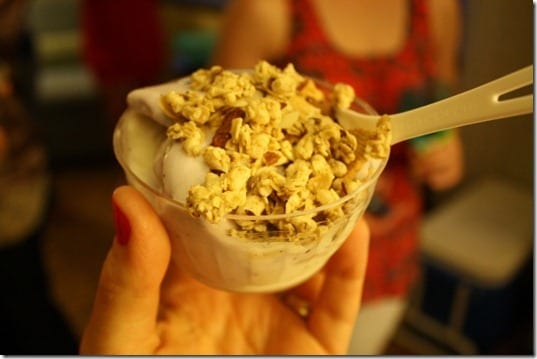 Then, as if the night couldn't get any better… Roni showed up! I don't know if I've said this before, but Roni is the first blog I ever read!!! I started reading her in college after I found her from the weight watchers message boards. She is my favorite and I totally 'get it' when she writes her "Note to self" or talks about other food issues that so many others don't understand. I love her <3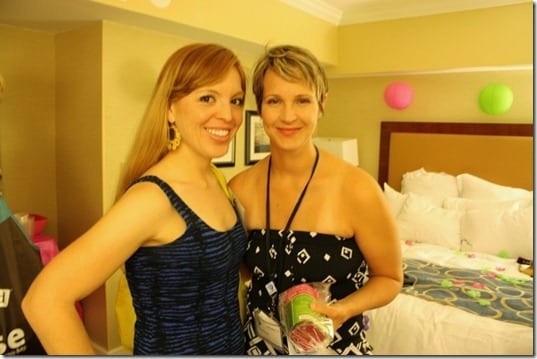 Kath and I eventually made our way to the Sparklecorn party.
We were there when it just started so we had free run of the glow sticks.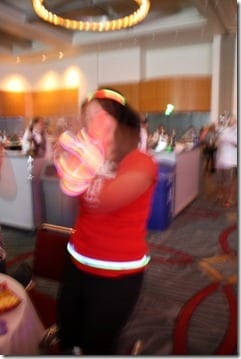 I have no idea what I'm trying to do…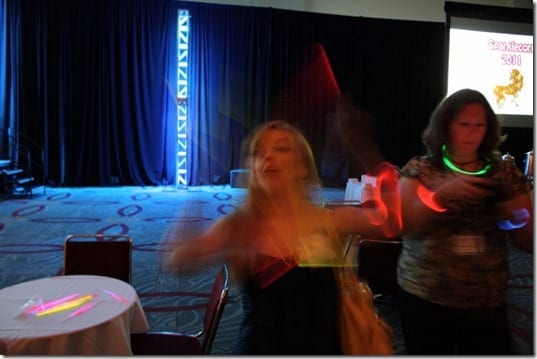 But we wrapped it up kind of early since I don't want to look like this guy in the morning!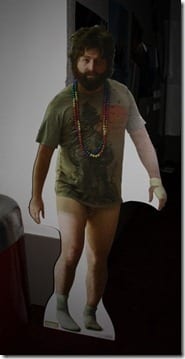 I am meeting someone super super cool tomorrow! Can't wait to share
See ya later!