Happy Monday! I started my day with a 5 mile run. I specifically didn't bring my ipod since this was a recovery run and music sometimes makes me go faster (at least on the good songs). No. Since I did 19 miles on Saturday I knew I should pay attention to my body not Katy Perry telling me I'm a Firework
I get a lot of questions about running shoes and really believe everyone is different and needs to be assessed and fitted individually. You can do this at a local running shoe store (not Footlocker or similar chains). But, I will share my shoe choices.
I alternate 2 pairs of running shoes at a time. I have lower mileage shoes and "heavy lifting shoes" <- for my longer runs.
Right now my heavy lifting shoes are the Brooks Ravenna 2
My long run shoes are a heavier stability shoe that help with slight over pronation. See that darker grey area on the bottom? It's more dense material that helps prevent pronating. This is super important for me on long runs when my legs get tires and my form suffers.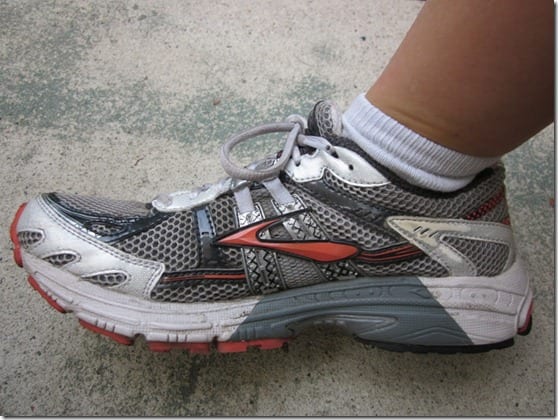 I got injured after the Disney World Marathon and (along with Physical Therapy for 8 weeks!) feel that a more stable shoe helped me get back to running.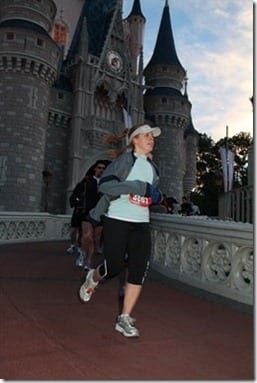 *In the past I've worn Adidas and Asics and love them. But I got this pair for free for coaching my local 10K running group. After I'm done with these I'll probably opt for the cheapest stability shoes of these brands.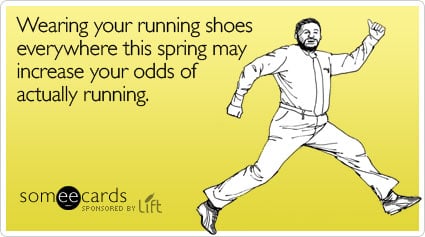 Because that's the real reason I wear them 😉
Breakfast was "Over-Run Oats". Instead of letting my oats sit overnight I just mixed them up before my run. I mixed a Oikos Strawberry yogurt with 1/3 c oats, almond milk and chia seeds. Let sit for 45 minutes and it was plenty of time to soak.
Toppings were cereal and PB. I really need to replenish my sunflower seed butter stash.
For some reason my iced coffee came out amazing this morning! I'm on my second jug now!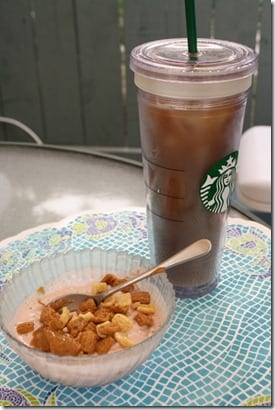 I am speaking about Blogger Safety at the Healthy Living Summit this weekend! If you are attending and have a story about a time you feel your safety might have been compromised because of twitter, your blog or Four Square please email me at runeatrepeat at gmail.com
Question: What shoes do you run/workout in?
Run SMART Goals
Fill out this form to get the SMART Running Goals worksheet to your inbox!