I was recently contacted by a rep from Champion about their new line of Shaping Active Gear. I was super excited because I heard about this line from a co-worker and really wanted to try it!
My guess is when Champion heard I dress like a broken down tragedy to work-out they offered to send me over a whole new wardrobe! This is perfect for me since I'm a personal trainer now, but trying to build up my clients (read: need to look presentable, but don't have the money to do it).
Part of my "dress code" for work is to wear black exercise capris or pants. These Smoothing Knee Tights fit the bill!
I'm sporting these to work today and love the length and fit. These are a size Large and have a key pocket.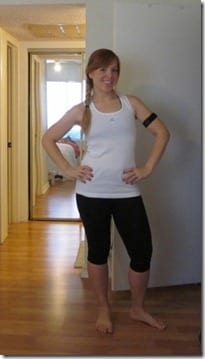 I am bigger on the bottom and a little lot more jiggly too so I appreciate a pair of exercise capris that hold me in, but also let me move. These are a little on the thicker side, so I wasn't sure how they would move or breathe. I tested 'em out…
Yep these work!
I'm also wearing a "medium support" sports bra. This is underneath my white tank in the above pictures and is a size Medium.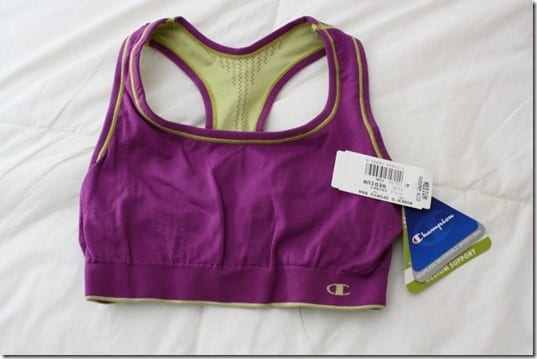 *Full Disclosure: Champion sent me this stuff and is compensating me. But, you guys know I am 100% honest (to a fault that often results in fights with my husband), so please know these opinions are all mine.
I am digging mini-meals today! First there was a "snack" of egg burrito and watermelon.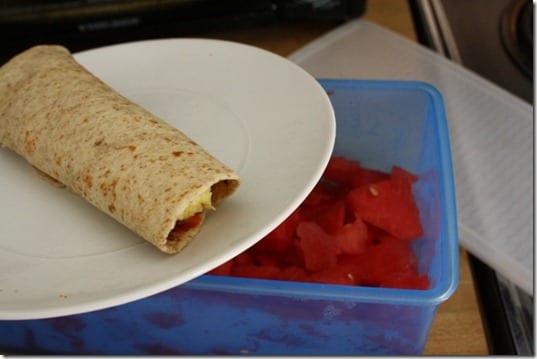 Then, a MASSIVE salad while catching up with an old friend in Maryland. Can't believe I miss her and that state so much!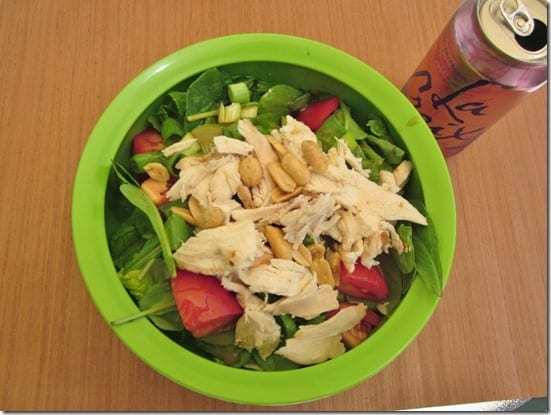 I need to get to work! I'm sure my co-workers are happy I'm not wearing my stink old capris today!