I worked 4 to 8pm today, so I packed a snack in between clients since that's my usual hungry time. I can't decide if I love or hate this bar. I got this from the HLS swag bag, but had tried it before. The chocolate flavor is delicious, but the consistency is a little different from my usual go to protein bars (it's not just a stale bar as I've tried them before).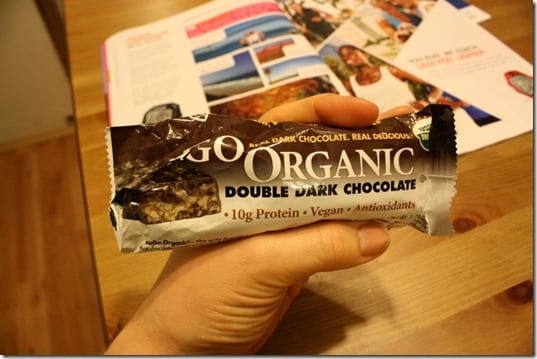 By the time I got home I was super hungry and threw together someone that wouldn't require cooking. I made this Amy's meal that's been living in the depths of my freezer for a while.
I threw gently placed it on top of a salad with some spaghetti and peanut dressing. Random, but tasty.
I think we've established that Ben is better than me. But in case you need further proof, Vegas was dirty (he takes after his mom and lacks proper hygiene habits).
I just thought, "So sad to have such a dirty cat…"
Ben thought, "I should clean this filthy animal that sleeps in my bed." And he did.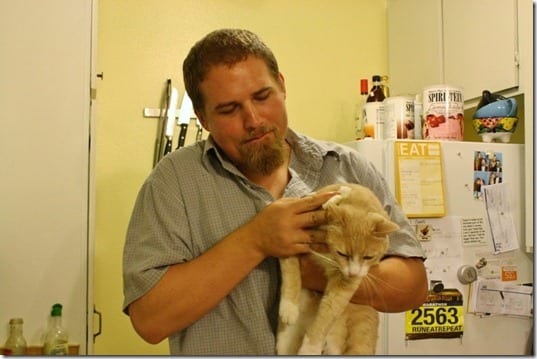 Even though I don't like when people post "Nom nom nom" in reference to eating. I love this picture and have to share…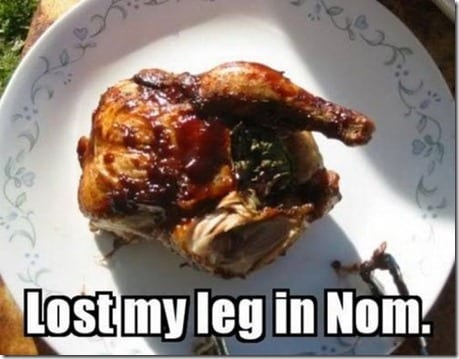 Ha!
I'm either going to attack the watermelon or have a little cereal for a night cap. See ya later.
Run SMART Goals
Fill out this form to get the SMART Running Goals worksheet to your inbox!