Happy Wednesday! I had a tempo run on the schedule today but felt really sluggish. Instead of skipping it I decided to just do my best and accept that my miles wouldn't  be that fast. I was aiming to make them just a bit faster than usual.
6 miles – 52:40 Average Pace 8:46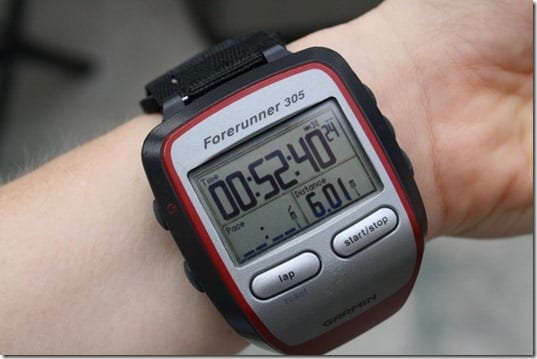 Mile 1: 9:20
Mile 2: 8:35
Mile 3: 8:46
Mile 4: 8:19 (back down hill)
Mile 5: 8:34
Mile 6: 9:02
While Ben was in the shower I rummaged around the kitchen and saw stale corn tortillas. No one likes stale tortillas! Instead of tossing them, I made him Chilaquiles.
In the mix: 2 chopped corn tortillas, green onion, bacon (that he cooked previously), 2 eggs, tapatio and cheese.
First, fry up the corn tortillas in a little oil. Then add onions and bacon till warm. Add eggs and tapatio, cook through. Top with cheese.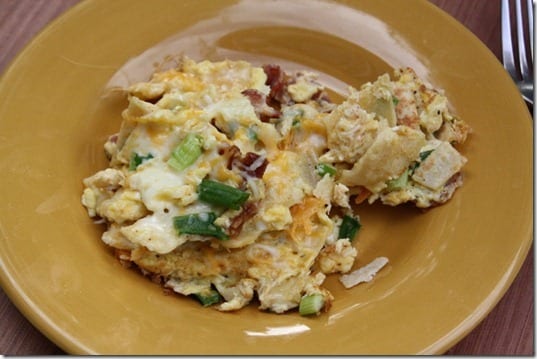 I stole a bite and decided I wanted eggs too!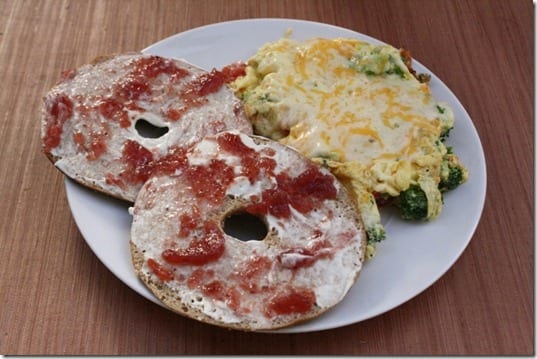 It's all about a bagel with cream cheese and jam. Both is better.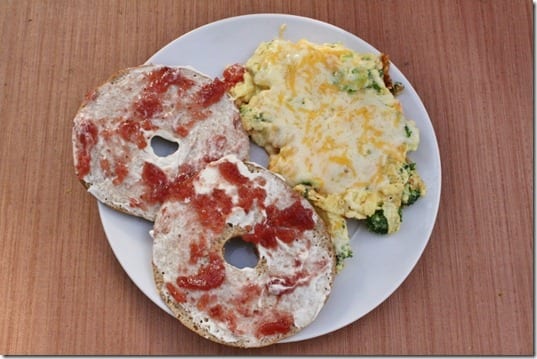 Even though I have a foam roller, I avoid it as much as possible. But, I do try and bust out my favorite IT Band stretch a few times a week. The trick is to lean toward your leg, but not push forcefully. Be gentle and breathe into the tightness.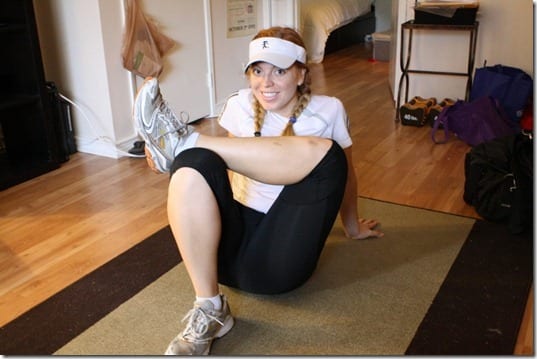 I loved reading everyone's "Time and Temperature" yesterday! It's so interesting to hear from people all around the world
Question: What's your favorite kind of jam?
I'd go with strawberry preserves. I also love boysenberry, but don't get it that often!