Hello! I should be running a half marathon right now, but am taking a "DNS" that stands for "Did Not Start" in runner talk
Ben felt sick all day yesterday and I didn't want him to have to wake up super early, but I didn't want to go solo to this one (I go to closer races or races with friends solo). Plus, my quads were tired all week after last weekend's half – so last night as I was about to set my alarm I decided not to. I won this race in a contest on Runner's Rambles blog so I thought it was going to be my lucky day. I feel like a loser for skipping out, but my quads (and Ben) feel like winners for being able to rest.
Moving on! Rewind to last night…
My best friend Cindy lives in Palm Springs. It's not that far, but we seriously don't see each other enough! (For the record, these geography lessons are for me because I want to get better at knowing where things are.)
Cindy and Monica back in the day
She was in town this weekend so we met up with her fiancé for dinner at Taco Surf.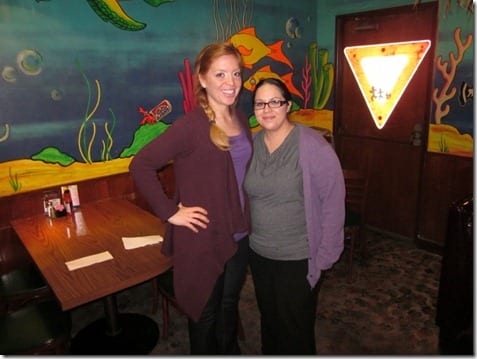 We started with chips and margaritas.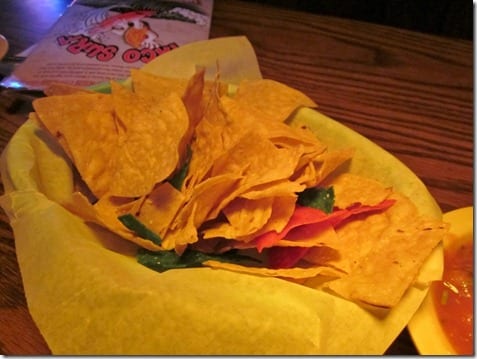 But, this place doesn't have a full liquor license so they made the margaritas with wine?! Weak sauce.
I got a big ol' tostada salad with their fried fish. This is one of those cases where the salad is the most unhealthy thing on the menu. But, I eat salads because I love them, not because they are low calorie (this one was far from low cal). It was delicious.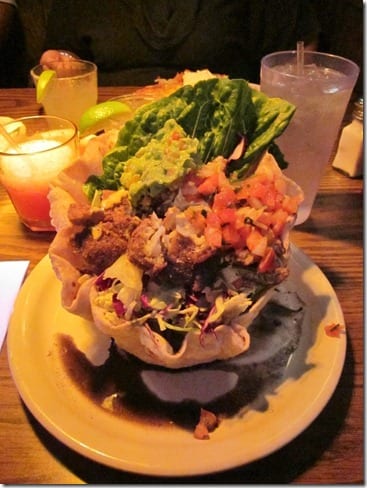 We stayed talking until the restaurant was closing. It was so good to see them.
This morning we slept in big time – till after 8am! I feel better about skipping the race because I think I really needed sleep (and am back to my super early wake up call tomorrow).
When we finally crawled out of bed I made a big smoothie to share. In the mix: strawberries from the Farmer's Market, ice and Mango Lassi.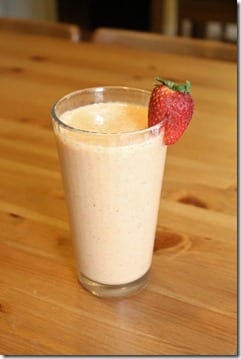 The FM strawberries are delicious, but you have to eat them so fast! We bought them Friday and they're already going bad!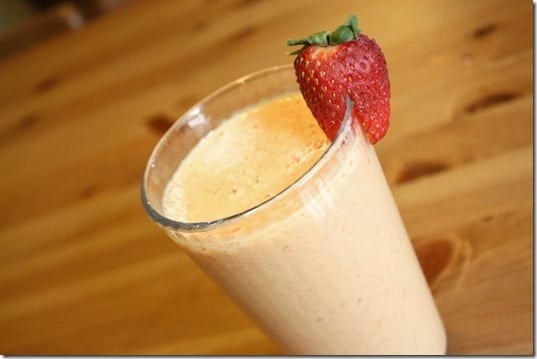 Ben ate Mexican food leftovers and I had a massive protein pancake. I don't have pumpkin so I had to change up my usual pumpkin pancake recipe. I basically subbed cottage cheese for pumpkin and it worked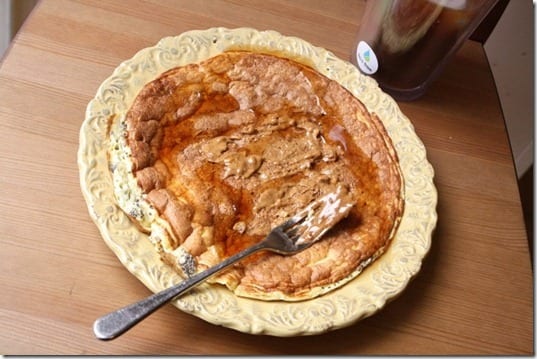 The batta: 2 eggs, 1/4c cottage cheese, 1/3c oatmeal, dash: cinnamon, stevia, baking soda, baking powder. Dust with chia seeds while cooking.
This made 2 massive ones which I topped with almond butter and syrup.
Today's a busy day for a Sunday! My grandma's getting out of the hospital ('member I said she's sick) and Ben and I are helping transition her back home. And we're having a birthday party for my dad!
See ya later
Run SMART Goals
Fill out this form to get the SMART Running Goals worksheet to your inbox!