How's your week going?
I broke for a snack mid-morning and dug into a package I received earlier this week. Planters and Men's Health have teamed up to make a healthy snack pack o' nuts!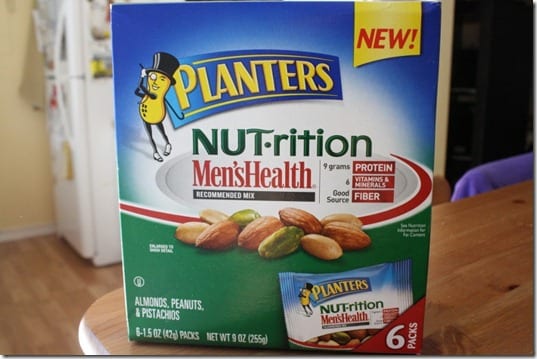 I sent Ben with a pack of them in his lunch today. He used to keep a container of peanuts at his desk, but ran out. This is perfect for him!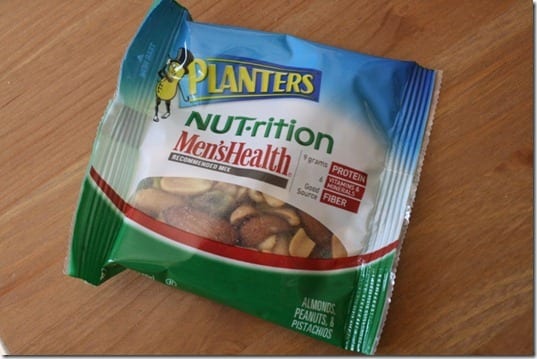 Endorsed by the editors at Men's Health, the new mix features three nuts – peanuts, almonds, and pistachios – and is a heart healthy snack that also contains:
Six grams of protein
Six vitamins and minerals including Antioxidant Vitamin E, Thiamine, Niacin, Magnesium, Manganese and Copper
A good source of fiber
I AM NOT someone who is afraid of salt and get disappointed at plain nuts. SALT MY NUTS thank you!
People who reserve their snacking to 100 calorie packs might think 250 calories is a lot for a snack. But um, check your energy bar nutrition stats, they're pretty close.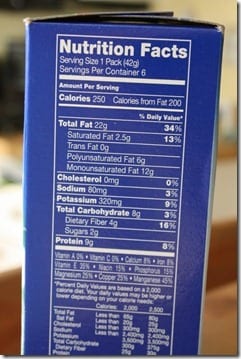 During my lunch break I threw together dinner.
I used the Salsa Chicken I made on Monday to make an enchilada casserole Mexican Lasagna. You really can make so many things with the crockpot salsa chicken –> Tacos, Taquitos, Taco Salads, enchiladas…
I am out of enchilada sauce and salsa so I used marinara sauce instead. It works.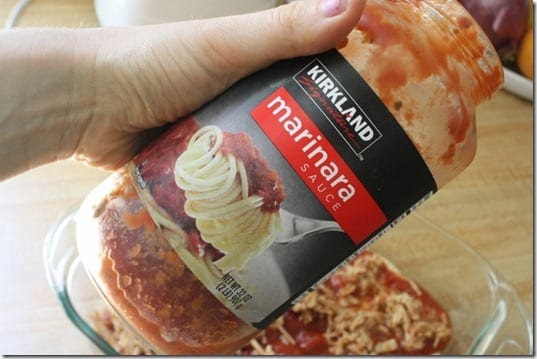 Bonus: My corn tortillas are getting dry so trying to roll them up in enchiladas wouldn't have worked. This was easier, less messy and gets rid of stale tortillas!
I "built" the enchilada casserole with layers of tortillas, sauce, chicken, cheese, repeat. Now it's sitting in the fridge waiting to be baked.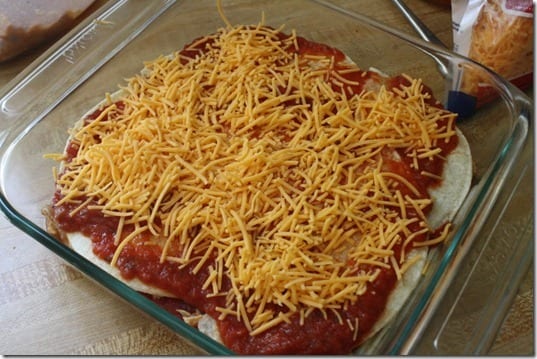 Want to win some nuts?!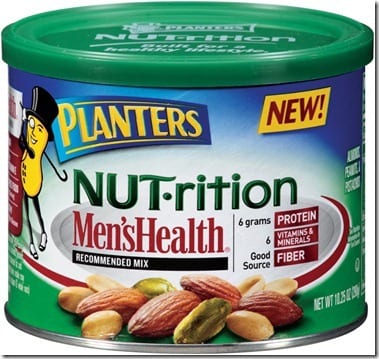 The lovely people at Planters and Men's Health will send one RER reader a box of the snack pack nuts and a container of the mix!
To Enter: Leave a comment with your favorite nut!
Contest open to residents of the US. Ends 5/10/12 at noon.
Run SMART Goals
Fill out this form to get the SMART Running Goals worksheet to your inbox!