You know what's the best part of hanging out at my mom's?
No, not hanging out with Matt.
Or the dogs…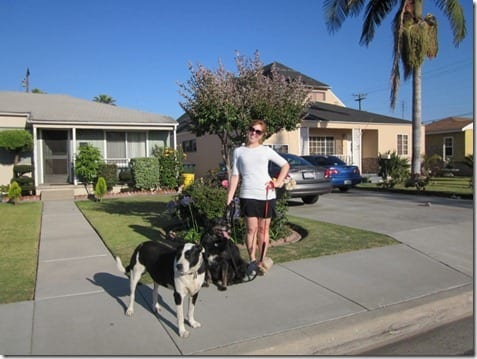 It's….
Cereal. Definitely cereal.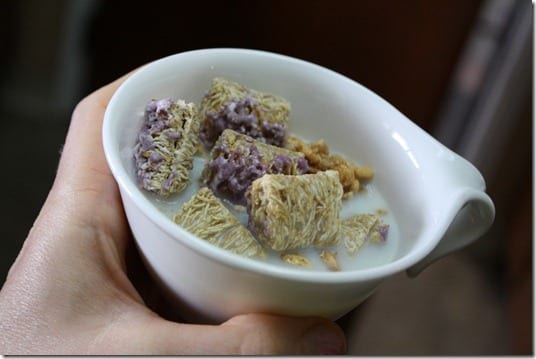 And the fact that our massive refrigerator has tons of delicious food! This was dinner – TJ's new rice, orange chicken, broccoli and salad.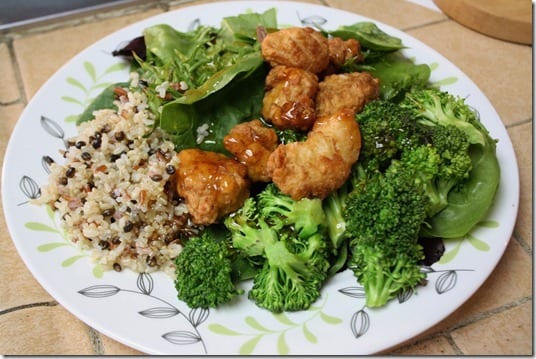 When I got home from my mom's last night Ben was hanging out with a container of cookies his mom sent home with him (he just got back from a trip to FL). She sent a huge container of toffee and chocolate chip cookies!
I couldn't resist and dug in to 2 cookies with milk. (Today I had him take the rest to work so I wouldn't be tempted to eat all of them as research for my "Best Chocolate Chip Cookie" search.)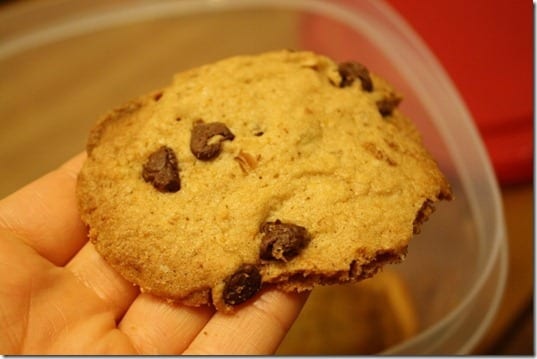 This morning I hit up the gym for a strength session and then came home to film a greasy Ask a Monican. You're welcome.
Reader question:

Hi Monica,

I'm in a running rut and I was hoping maybe you had some advice?  I wrote you back in January about my break up, and I've been working on keeping running- still slowly making my way through the Couch to 5k program, after some bumps in the road, I was able to progress more consistently over the past month.  I was having fun, I felt great, and I was moving forward.  But once I hit the mark for the long runs (a 20 minute, which I only made it 17 minutes, but it was like 80* with 80% humidity and I was going all uphill, so yeah, not my fault haha), I feel like a slug.  I went from 11:30/12 minute miles to 14/15 min miles.  It's totally depressing me.  And on top of that, when I try to go faster I get this annoying side stitch and an annoying pain in my shoulder which makes it really hard to run.  I know I can just go back in the program, but I'm bummed i'm not progressing despite my hard work!  What should I do?  Is there anything I can do?
Got any advice or a story to share?
Have a question for me? Leave it in the comments or email me runeatrepeat at gmail dot com. All questions will be anonymous unless you want me to name ya.
Run SMART Goals
Fill out this form to get the SMART Running Goals worksheet to your inbox!