Last night was relaxing
After work yesterday Ben and I took a long walk (my only cardio of the day) and then came home to a super easy dinner.
I am in love with green bean fries. Now before you roll your eyes, let me be clear – I'm NOT the girl who says some bullshit yogurt parfait is "just like Yogurtland!", or that cookies baked with apple sauce "taste just like the real thing". No and no.
I understand english muffin pizzas are good, but they're not "Exactly like real pizza!". I'm not completely delusional.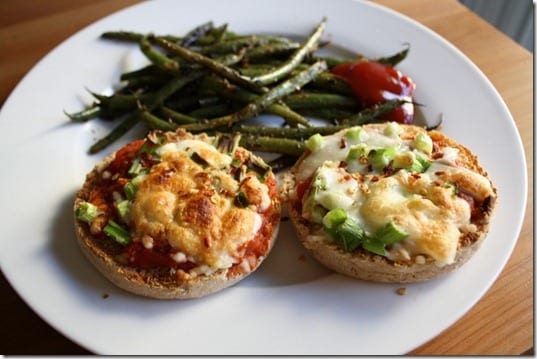 But, I do think green bean fries are as good as real fries – especially when dipped in ketchup (and sometimes Ranch!).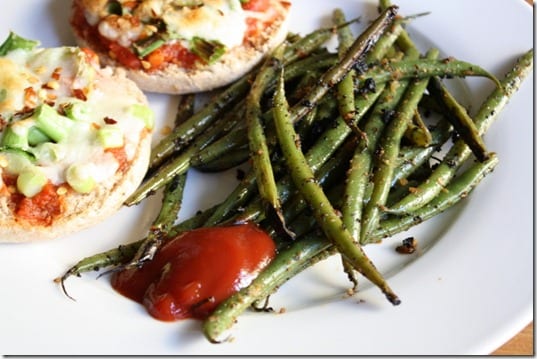 The secret is to stir-fry them up in a hot pan with olive oil and 21 seasoning salute. Don't overcook 'em – they need a little crunch.
Since we're on the topic, Artic Zero is not a real substitute for ice cream. But, it is a good place holder if you are a habitual night time snacker that just needs some hand to mouth action to relax on the couch.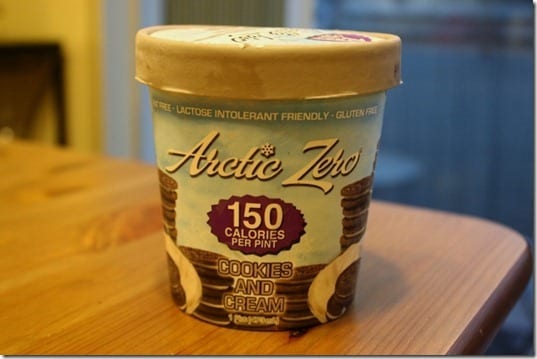 Yes, the "ice cream", if you would call it that, is a bit gray.
And yes, I added a warm Almond Butter cookie to it. Fantastic.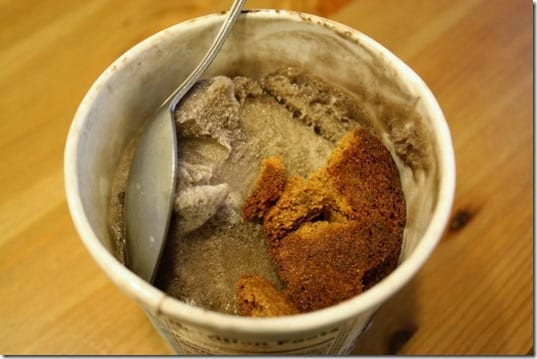 This morning I busted out an easy 4 miler. I'm planning on doing a long run tomorrow and maybe actually training for that marathon I said I was going to do in August. Why did I sign up for that again?
Then I took a quick poll on twitter to determine breakfast. Yes, I consult strangers as to what I should eat. I'm going to start doing this with every meal. My fate is in your hands!
The consensus was French Toast. Full disclosure: I didn't realize but I don't have any flour so it had to be FT anyways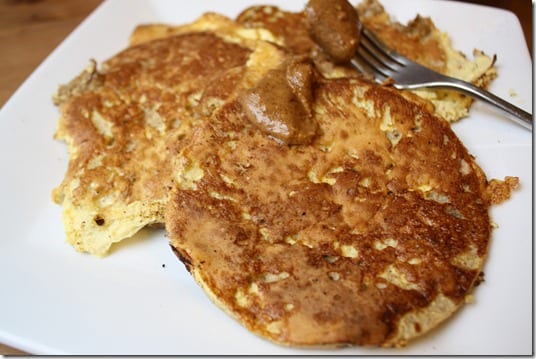 I used 2 sandwich thin pairs for a total of 4 glorious pieces of French Toast. I used to just use 1 sandwich thin, but I would end up hungry an hour later.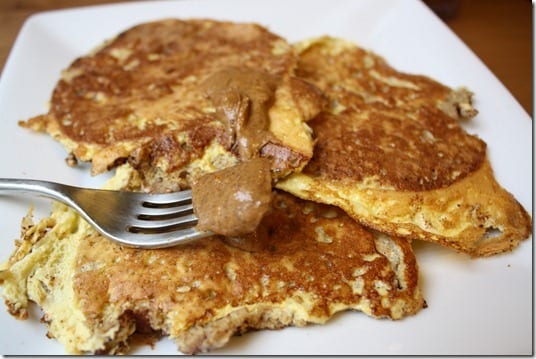 I topped it with one of the agave packets I got from my Blogher Food swag bag. That wasn't enough and I grabbed some maple syrup too.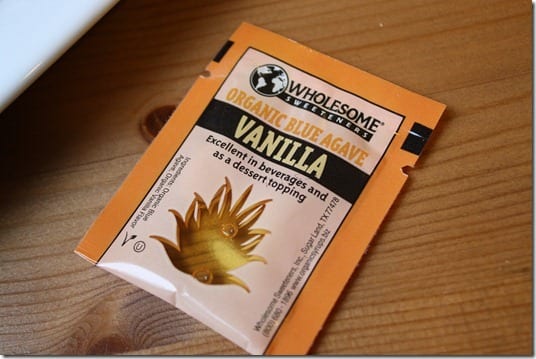 Last night Ben made me an adult beverage, but he's no bartender so it was just vodka and tea. He said it was, "just like a long island iced tea". Um, no just because you add alcohol to tea doesn't make it a Long Island.
If only I had a gold medal I would have people bringing me real drinks. I mean, Mountain Dew…
Question: Do you have a healthy food that really could replace an unhealthy one? Share!
Run SMART Goals
Fill out this form to get the SMART Running Goals worksheet to your inbox!