Hello! Since I was traveling on Sunday and skipped my Sunday Set Up routine I didn't really have a workout planned for today.  I decided to hit the gym for a strength session. Ran there 1.5 miles, weights, walk back.
When I got back I was HUNGRY and wanted something very filling. Lately my eggs and toast have left me wanting something else. So, I snacked on some strawberries while I cooked up – egg whites and pumpkin oatmeal.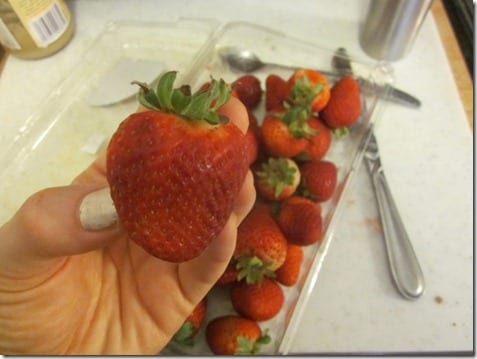 It was very filling – just what I needed.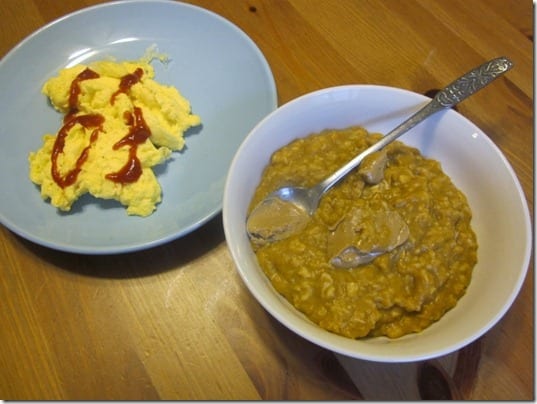 Vegas wakes us up most mornings to go outside. Then, I go back to sleep for an hour and let him back in when I get up. Today he came back in with a dirty little face. I tried to get a picture of it and this happened: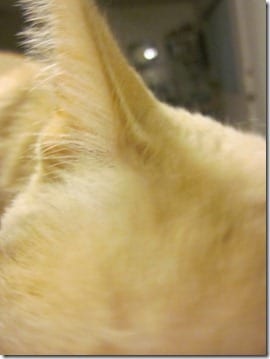 This one is a little better. We call him "cochino" because he's the dirtiest cat ever! (Cochino means dirty in Spanish.) He always comes back inside with dirty spots and filthy feet and doesn't care. Most cats are really good about cleaning themselves, but this cat takes after his mom and lacks the personal hygiene of others.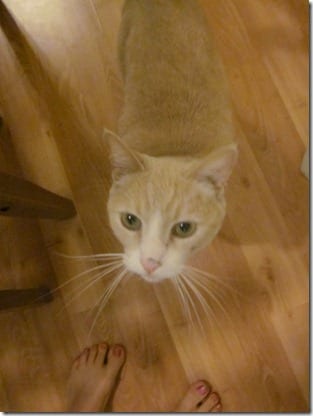 On Monday I hit up Trader Joes for some staples (not the kind you put in a stapler, the kind you use all the time). One of the things I threw in my cart was my favorite almond butter – TJ's AB with flax. Well, I received an email this morning from reader Ina, that it has been RECALLED along with two of their other nut butters.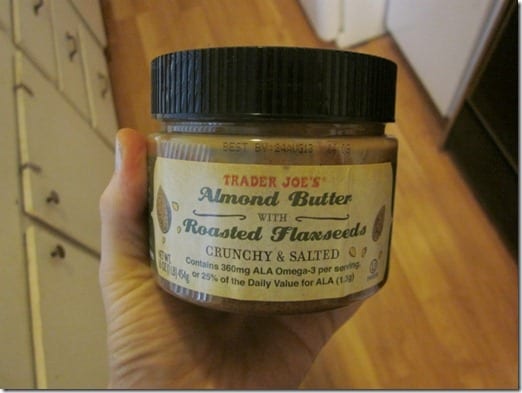 This almond butter along with two of their peanut butters have been recalled due to potential salmonella contamination. Check out the link below for further information
Trader Joes Recalled Nut Butters
I have to share this picture Jack Sht fixed up with a bunch of bloggers faces from Fitbloggin. Isn't it crazy cool? I'm at the end on the right with a watermelon!!! Ha!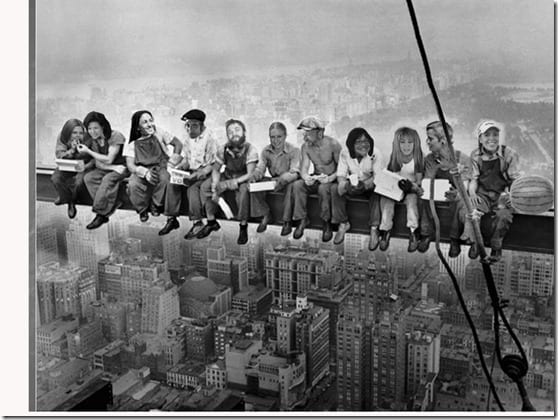 If you're on twitter follow JackSht because he's funny
Question: Did you do sweet or savory for breakfast today?
I did both!
Run SMART Goals
Fill out this form to get the SMART Running Goals worksheet to your inbox!