Happy Thursday! I woke up this morning not super excited about my run. I stayed up a little too late last night and wasn't feeling it. I was thisclose to talking myself into a short run when I reminded myself that I just said last night that the New York City Marathon  is only 38 days away. Aaaaand, given rest days and such that means I only have about 23 more runs!
So, I did my 8 miler and even though it was slow I'm glad I pushed though. These are called character building runs, right?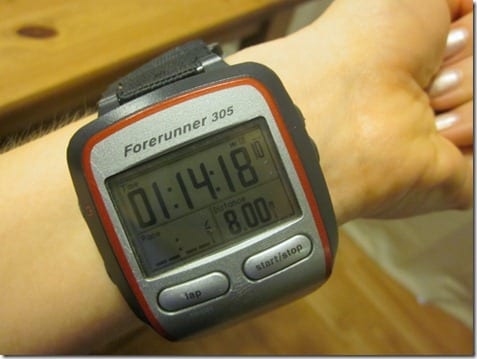 Speaking of character, my Garmin has a lot of character. And I need a new one.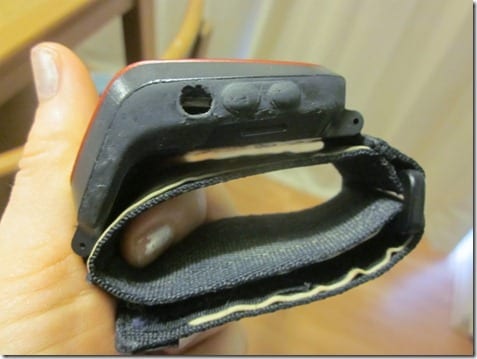 When I got back I chomped some blueberries while cooking up eggs – one over easy and some egg whites for extra protein. Plus an english muffin half laughing cow, half butter and sugar, cinnamon.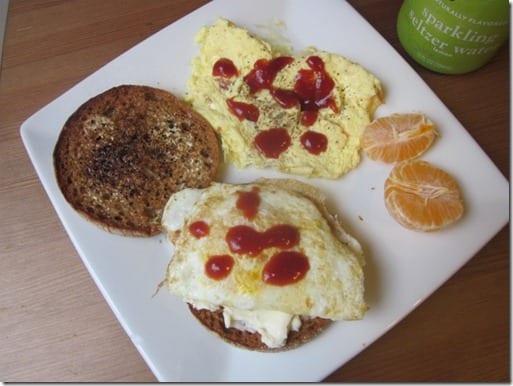 I shared this on Instagram ( @RunEatRepeat ) but thought I'd share it here…
While I was away at Fitbloggin this weekend Ben bought a tragic rocking chair from the Goodwill. It's the worst, but Ben loves it and I guess Vegas does too. I'm out voted.
Question: What color should I paint the chair?
Run SMART Goals
Fill out this form to get the SMART Running Goals worksheet to your inbox!