I really did end up having a Fun Friday!
First, I hit up the Farmer's Market on my break for some of those green plums I fell in love with last year.
This isn't the biggest Farmer's Market I've been to, but it is year round (with the exception of 2 weeks for Christmas), is pretty close and has what I need
After work I had a really great phone conversation with Steve from the Sole Runners. He is a running coach and his team is running LB this weekend. (He is not running LB since he just did Berlin on Sunday!)
Back when I ran with him in August he said I should run Long Beach as my last long run before New York. At the time I wasn't sure if I would run the Half or the Full so I didn't sign up or mention it. I have been stressed about this decision for weeks!
Pros and Cons: The half would be great because it's a flat, familiar course for me and I wanted a dress rehearsal. The full would be good because I mentally break down around mile 17-20 and need to face that before NY. But, I'm definitely not in full marathon shape and did not taper (hello, I did 21 miles last weekend!).
So I asked Steve what he thought, made a decision and headed to the expo with Ben Friday afternoon…
I parked near the Ferris wheel last year when I went to the expo with my little bro!
The expo seems smaller than in previous years, but maybe I've just gotten bigger. (Ha! You know like when you go back to your childhood playground and everything is tiny?!)
Anyways, Ben and I were in and out pretty quickly because we only had 1 hour on the meter and were hungry for dinner.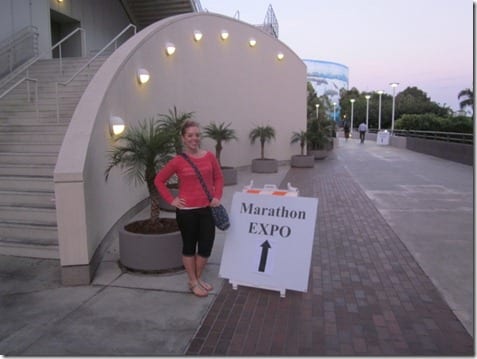 We ended up parking the car just across the way and eating at Shoreline Village. There was a long wait at the first place we tried so we hit up Tequila Jack's and were immediately seated outside! The weather was perfection for this.
Shared chips…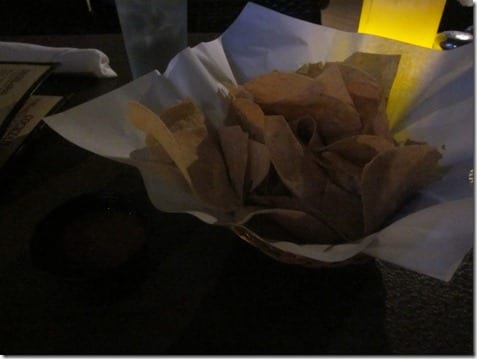 and a margarita. Um, I tweeted this and someone said it looked good but they couldn't partake because they are running the LB Half on Sunday. Oh, am I not supposed to drink before a race?! Ha! Obviously, I'm just treating this like a long run.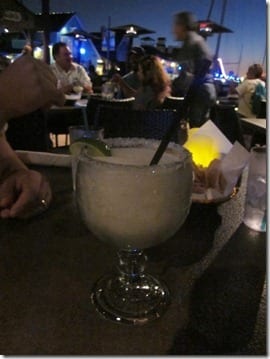 I love Long Beach! Before I met Ben LB was my second home because my ex lived here, then I moved here for a year too. It was nice to hang out here.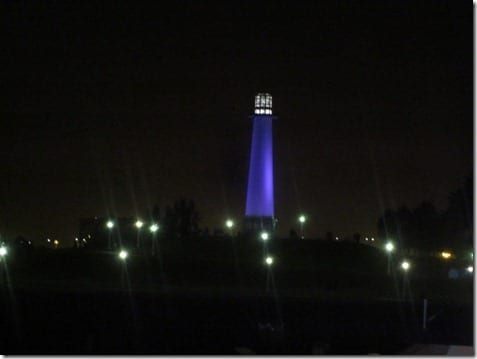 After dinner we debated ice cream or funnel cake for dessert (there is a shop with both). Then, we saw the people in front of us get a massive funnel cake with ice cream on top!!!
It was crazy and very very tempting. But, I didn't want to get that wild so I went with a chocolate chip cookie. Eh. It was so-so. I'm not even grading this one in my Chocolate Chip Cookie search.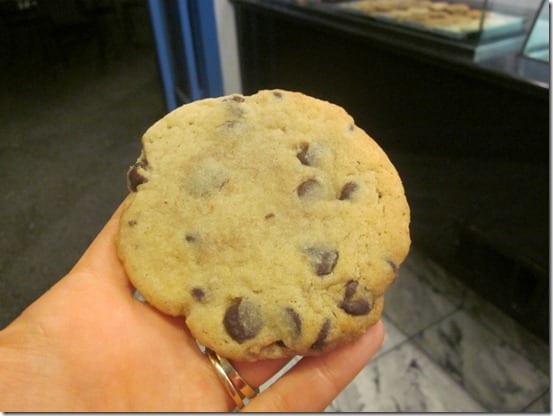 Random fact: As I was walking around the expo some guy stopped me and was all excited about my head band and wanted to know where I got it. Ha! Chocolate milk represent!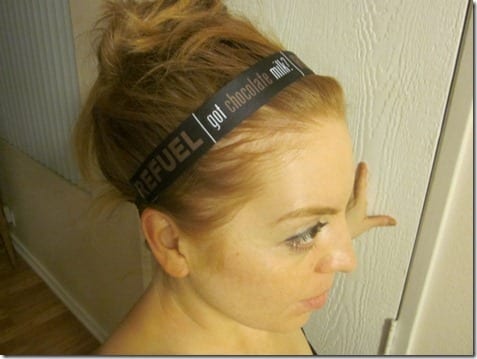 Winner of the Santana Fringe Purse Giveaway : Mary
It's so weird to NOT be running on a Saturday morning! I don't know what to do with myself so I'm blogging and will probably take a walk or something soon.
Question: What are you doing today?
Where are your old stomping grounds?
Run SMART Goals
Fill out this form to get the SMART Running Goals worksheet to your inbox!