Remember how Brooks Running sent me a HUGE 8lb. chocolate egg a while back? God bless them.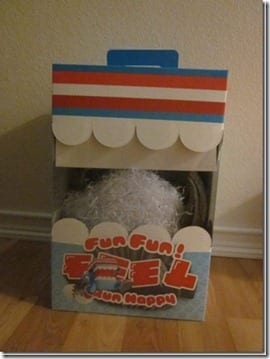 Well, the fun deliveries continue and I got this pack of "Runaroni" in the mail recently. Running and carbs (like this pasta) go hand and hand, right?
This pasta is special because, as the package states it will give  you strength and energy to PR! WOW! Where can I buy a case of it?!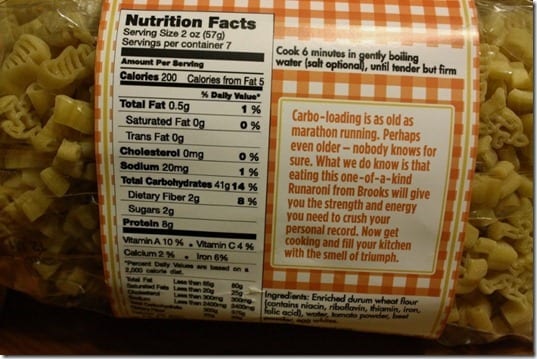 It's also awesome because the pasta is little shoes and runners! So cute I could eat it up
Get it? Get it?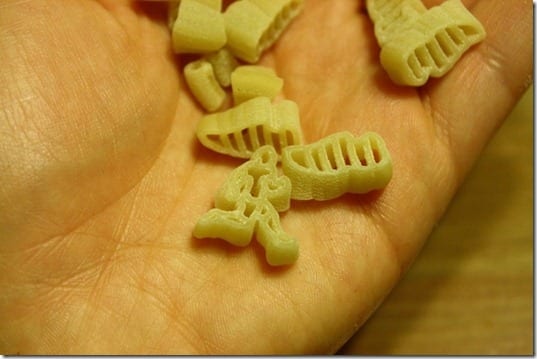 Brooks challenged me to create a delicious recipe with the Runaroni and I was thisclose to trying something new and fancy.
But, I decided I LOVE my mom's tried and true pasta (seriously, when I go over and there are leftovers I steal them all).
Aaaand – you are never supposed to try something new before a race so an 'OG' recipe is the way to go.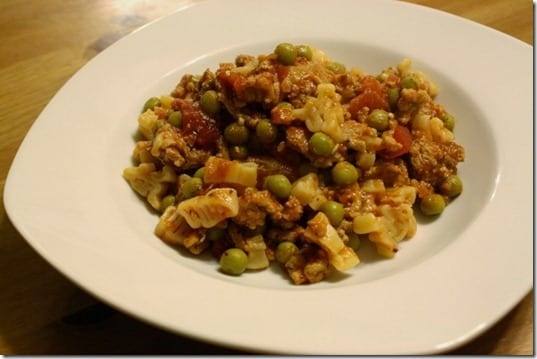 Okay, it's not rocket surgery but I know people will email asking me how I made this so…
Runaroni Pasta Recipe
For the sauce:
1/2 onion
1 pound ground turkey
garlic powder, S&P, other seasonings to taste
1 jar spaghetti sauce (I check to make sure sugar is NOT one of the first 4 ingredients)
peas (I used canned because it was all I had, fresh is fine)
Directions: Cook onion, add turkey. Season it up. Add sauce. Add peas. Boil water. Add pasta. Cook until al dente. When both are done combine sauce and pasta. Eat. Repeat.
My mom used to serve us spaghetti with salad and warm, buttered bread. Do that too. Then, invite me over
Thanks.
Question: What is your favorite dish your mom used to make?
Run SMART Goals
Fill out this form to get the SMART Running Goals worksheet to your inbox!