Hello! This morning I spent some time with Jillian and knocked out a few miles on the sidewalk.
Now it's time for a little healthy eating a la a smoothie for breakfast!
Just the Tip: If you're pressed for time prep all your smoothie ingredients except ice into the blender the night before. In the morning, add ice, blend, drink.
I am working with a few of my friends who want to eat healthier. Two of them don't eat breakfast because they don't have time. False. Prep this smoothie after dinner and blend it in the morning – you can take it on the go and drink it on the way to work!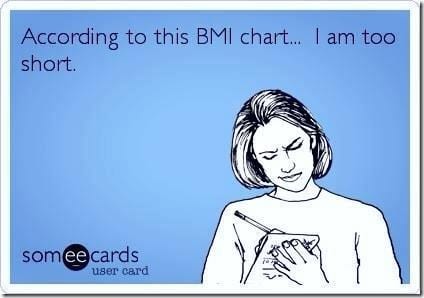 Make sure to layer it like this so it doesn't clump (from the bottom):
Juice

Fruit

Spinach <- this creates a layer in between the protein powder and liquid

Protein powder

Chia seeds (optional)

Place in the fridge overnight.
Naked Juice sent me some samples for this post, I used the strawberry banana for this smoothie. They want you to eat your fruits and veggies and I'm just the messenger. I say do it.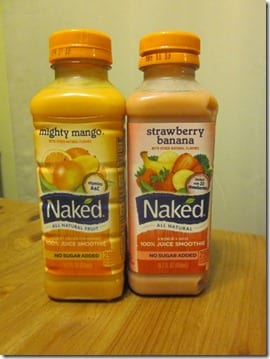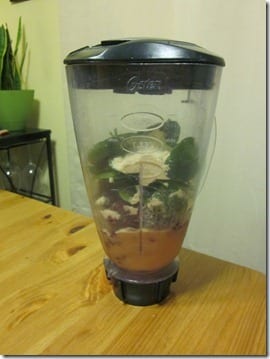 In the morning add the ice to the top and blend. Done and done.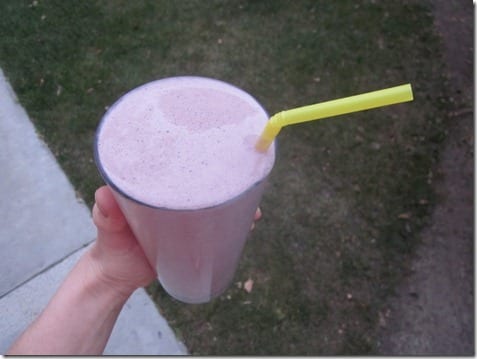 Just the Tip #2: I swear you don't taste the spinach in these smoothies. Just add it and then when you live till you're 102 years old you can talk about this "RunEatRepeat girl" that used to write suggestive blog titles back in 2013…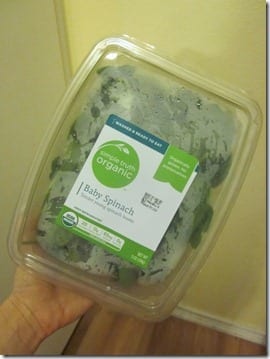 Now grab that smoothie and get out the door!
Wait. First leave a comment on RER…
Question: Have you tried spinach in a smoothie yet?
I know most of you have – chime in and tell the class it's good!
Disclosure: Compensation was provided by Naked Juice via Glam Media. The opinions expressed herein are those of the author and are not indicative of the opinions or positions of Naked Juice.
Run SMART Goals
Fill out this form to get the SMART Running Goals worksheet to your inbox!