This California girl is on her way to Maine!
Outside of trips to Boston and NYC I have never explored New England – I really know nada about this part of the world.
Hey, don't judge – in CA you're raised thinking the rest of the world doesn't exist…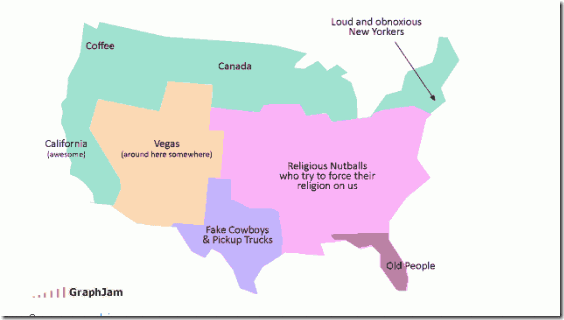 (source)
I packed my lunch in a tupperware I was going to throw away anyway, so I ate it and tossed it. Worked great!
(RER on Instagram)
Now I'm sipping on a free Chardonnay because the flight attendant guy was in a good mood! SCORE!!! (My phone was off per FAA rules so no pic.)
Ahhhh, it feels like vacation when I have an adult beverage heading out of town, is that just me?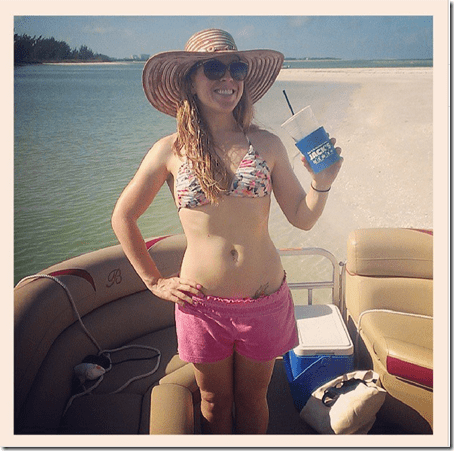 Since I'm drinking, you should be drinking. And since I feel like I'm on a fun trip – let's play a little drinking game!
Never Have I Ever
Rules: I say something I have never done. If you have done it you drink. If you're at work you have to drink water. Sorry. If you're at home pour a stiff one and get at it.
Never Have I Ever… been to Maine!
Never Have I Ever… eaten a whole pizza in one sitting
Never Have I Ever… done a keg stand
Never Have I Ever… ate a snail
Never Have I Ever… been drunk at the mall
Never Have I Ever… picked up a hitchhiker
Okay- I HAVE done one of those things!
Do you know which one?? Guess in the comments and tell me how many times you would have to drink with my list!
Don't forget to enter the Silk Milk Giveaway HERE
Run SMART Goals
Fill out this form to get the SMART Running Goals worksheet to your inbox!