Just wanted to pop in for a quick "Hello"! I got into Portland, Maine late last night and this morning woke up to this gorgeous scene!
Here are some other pics from the day…
Aaaand the #3, 4 & 5 highlight of my life…
Meeting Ryan Hall, Deena Kastor and Meb!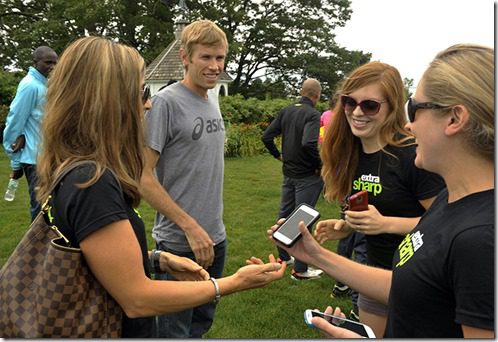 (image source: Steve Solloway )
That photo is from a Press Herald article about us girls gushing over Ryan Hall. Ha!
I asked Meb what he's eating tonight before Beach to Beacon 10k and he said, "Pasta! Of course!"
Question: Meb's having pasta – What are you eating tonight?