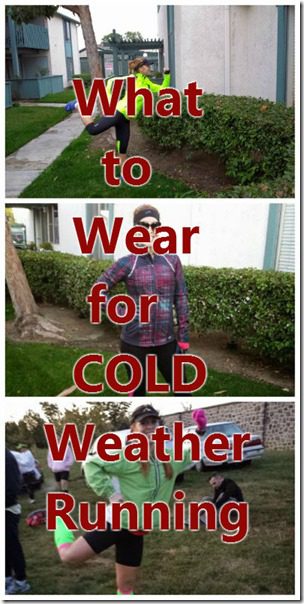 Years ago I read that 55 degrees is the ideal temperature for running. And even though I am a warm weather girl to my bones – I completely agree that for long distance running low 50s is the best weather for the sport.
Running in the winter is tough. It's hard to even get out of bed when it's cold. But when you finally get out from under the warm comfy covers it's difficult to know how to dress for your run.
It's cold.
But you're going to get hot and sweaty.
What's a runner to do? #RunnerProblems
Well. Your local Monican is here to help. This is how I dress at different temperatures for your own personal reference. (Keep in mind that I cannot handle cold weather, but heat up fast when running.)
Surprisingly, one of the most common mistakes runners make is overdressing in the winter. You're just a half a mile into your run and suddenly regretting all those clothes! So plan plan plan!
Quick Tip: Check the temperature prediction at the start and finish of a run to get a good idea of what to expect and how much it is going to warm up/cool down as you're running.
The #2 most common mistake is not covering your extremities. Feeling your fingers and ears slowly freeze off and fall to the ground is kinda the worst.
Running in 70 degrees or higher –
Try to be as naked as possible without offending the old ladies down the street. I am not very brave so I usually do running shorts or a running skirt with a short sleeve or tank top.
(RER tank – Moving Comfort Skort )
Running in 60 – 70 degrees –
Remember even if it's close to 60 degrees you're going to heat up. I usually do a short sleeve tee and compression socks to ward off any chill.
Running in 50 degrees –
Gearing up for a run in the 50s depends on how long you're going out. I would still wear shorts and short sleeves for a race because I feel like I get hot quickly at races (it's a longer distance and I want to keep my body cooler). But for a training run at home I'd wear capris.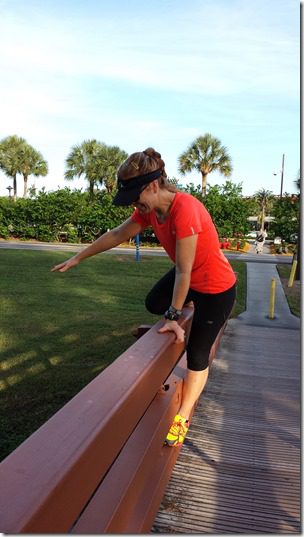 Running in 40 degrees –
Get out the fur coat!
Kidding.
I was really cold at the Runner's World Half in PA and the temps were probably right around 36 to 40 degrees. I did capris and a long sleeve tech tee for the 10k but shorts and a short sleeve for the half marathon since I would be running long and getting too warm.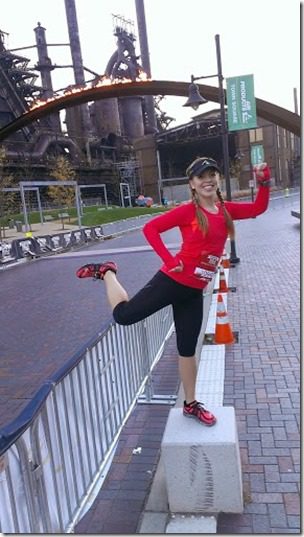 (New Balance Long Sleeve – Brooks Capris)
For the half in that weather:
Again, if I'm at home I'd wear capris and probably my Brooks Running Vest Added bonus of the vest = hides any happy/freezing nipples.
Running in the 30s –
This is cold to me! I do capris and layers depending on the temperature and what distance I'm going. Long sleeves for sure in this weather unless it's a super long distance 18+.
Running below the 30s –
I had to run in freezing/snowy weather in Maryland and it was unpleasant. I did long running tights, wool socks, long sleeves, ear covers, gloves and a neck gaiter.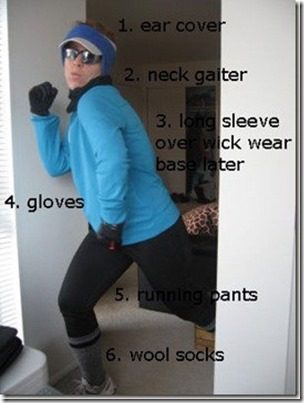 If it is raining or snowing a water resistant layer on the outside is a good idea. Bonus points if it's brighter than the sun.
Dressing for Running in Winter:
1. Check the temperature at the start/mid-way and end of your run. Dress according to the temps half way and the end not the beginning.
2. Dress in layers so you can remove clothes if it's too much rather than bake yourself.
3. Make sure your extremities are covered in cold weather.
4. Dress according to your body and the distance you are running – there is no one right way.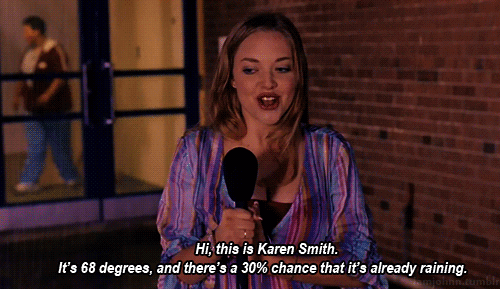 Run SMART Goals
Fill out this form to get the SMART Running Goals worksheet to your inbox!