Hello and Happy Wednesday!
I've been sportin' a Fitbit since November. First, I tried the Fitbit Flex for a non-blog project. Then, the FitBit company sent me the Fitbit Force – their top of the line model. Fancy.
I am a big fan of walking to lose weight so I LOVE activity counters like this. But, this is more than a pedometer – it also gives you updates on
How Many Steps You've Taken

How Many Calories You've Torched

Distance (in miles!)

Stairs
And it can work as a silent alarm!!
I've worn it on some runs, but I prefer to put it on after a morning run to see what activity I get during the day.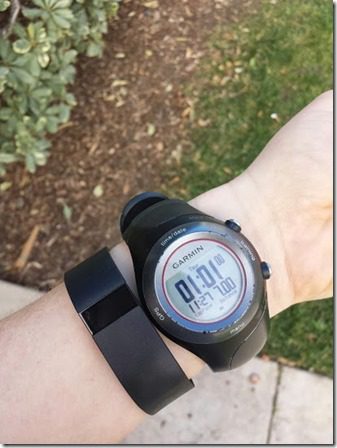 I wore both for a run with SkinnyRunner last month and this is how I usually wear it – one on each wrist. The above picture was just easer to take.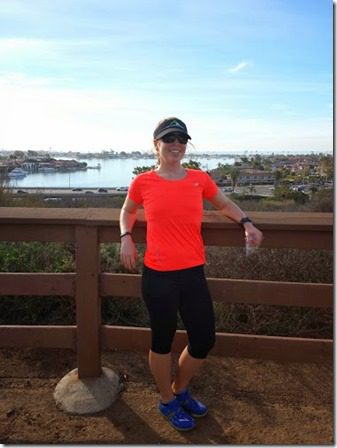 The Garmin is more accurate, but it's not really something you can wear all day to track activity. Plus, the Fitbit dashboard is automatically uploaded to your phone and computer via bluetooth so it's super super easy to use.
Here is my review of the Fitbit Force:
Want to win a Fitbit Force? Enter here:
Disclaimer: Fitbit sent me this to review and provided one to giveaway. All opinions are my own.
Run SMART Goals
Fill out this form to get the SMART Running Goals worksheet to your inbox!