Happy Thursday! It is really foggy up in here this morning!
Last night I took my shark fin hair to hang out with some friends and Jesus.
We take turns bringing dinner. Next week is my turn – what should I bring?
I started my day with a walk in my new PINK Mizunos (these are the Hitogamis). They are new to me so I just took them for a walk to get a feel for them before I potentially use them for a run. I do this with most new running shoes.
Today is National Pie Day
So, I had pie for breakfast! Yep, that's how we roll up in here.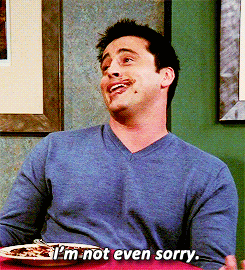 Specifically, I made my Blueberry Pie Smoothie. It's healthy and easy and delicious, just like I like it.
Bonus: Cat ear action in this picture.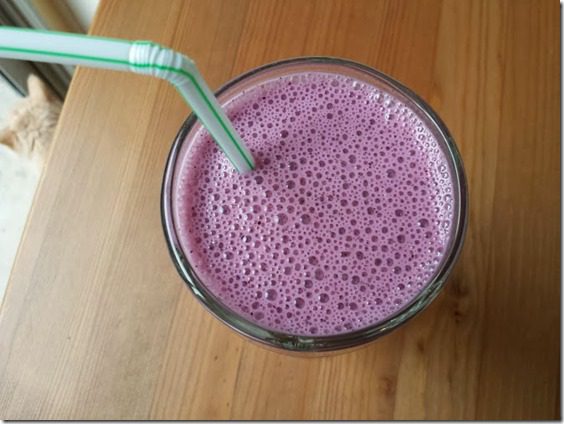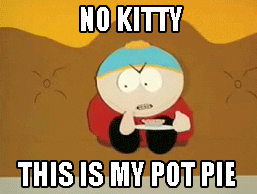 Blueberries were on sale this week so I stocked up!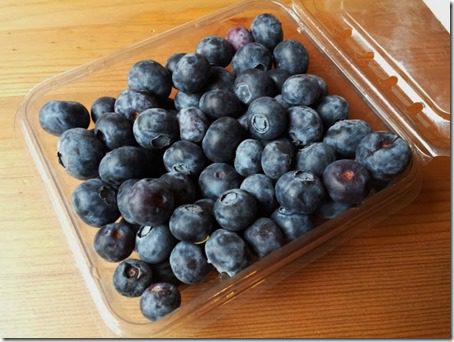 Tip: Adding a few tablespoons of oats to your smoothie give a nice hearty texture.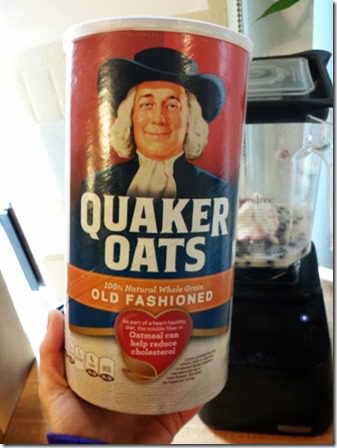 So smooth.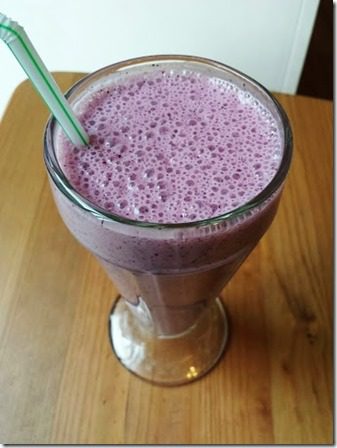 Truth: I'm more of a cake person than a pie person but I don't have a recipe for a cake smoothie. If I had to pick  pie I'd go with some kinda Oreo Chocolate pie that only exists in my head.
Question: Is Cheesecake Pie or Cake or in a category of it's own?