Hello! Well, I had some fun last night!!
How was your Saturday?
This morning I started the day with a nice walk. When I got back I flipped on the TV and went to make coffee.
Then, I heard a commercial for the new Taco Bell Waffle Taco. Boom. I knew what I was going to make for breakfast.
I am a sucka for anything "NEW!" at restaurants or in stores. So I admit I want to try the waffle taco.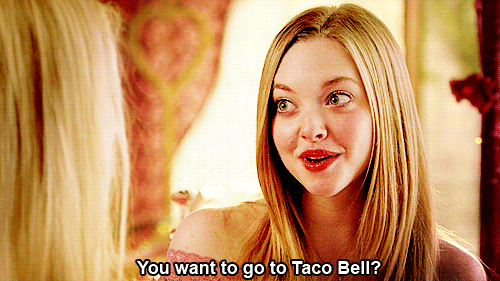 But, I'm pretty sure my home-made version is probably just as good (or better) and a lot lower in calories and fat.
Plus – you can make it gluten free with a g-free frozen waffle! Or whole grain with a whole grain frozen waffle. #WaffleWinning
Skinny Waffle Tacos
Ingredients:
2 frozen waffles
1 cup egg whites (or 2 eggs)
2 lean turkey sausages (plus two for eating while you cook)
toppings: Syrup & Sriracha or Ketchup or Hot Sauce
Toast waffles. Cook up sausage and eggs (separately). Divide 1/2 egg and 1 sausage into each waffle. Drizzle with syrup. Drown in Sriracha.
Two of these breakfast tacos add up to less than one Taco Bell Sausage Breakfast waffle taco at 362 calories! I added the extra turkey sausage to the final calorie count though…
Taco Bell Waffle Taco Calories =

Enjoy!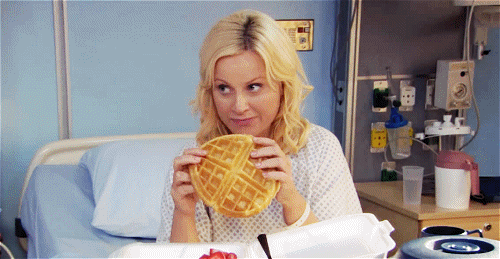 Question: What did you have for breakfast?
Run SMART Goals
Fill out this form to get the SMART Running Goals worksheet to your inbox!