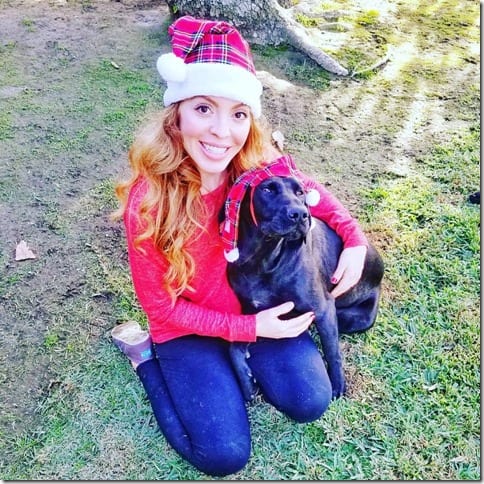 Hello! I miss you! How's it going? I've been MIA over here and was going to wait until the New Year to come back with posts but I got sad and wanted to say 'Hi!'! Hope all is well and you are having a great holiday. Let me know!
Here are my random thoughts I'd love to share today… this is what's important to my brain movies right now. It helps to share and I feel like we need to catch up!
1. I am Santa Monica!! Or at least I was on Christmas…
I put my super cheap Santa Claus costume to good use by training my reindeer … I mean reindogs…
2. I don't really love presents. I think this also means I don't really give good gifts. It's something I should be more mindful of because some of the people in my life might have gifts as one of their main love languages.
The point of The 5 Love Languages book is that you identify your love language AND identify the love language of your people. Then you can show them you love them in a way that really speaks to their heart.
It's just something I'm thinking about right now.
3. Tamales. Even though I don't love presents… I love unwrapping tamales!!
Sadly my family didn't end up making them this year. I'm thinking about making them myself soon so I don't lose the magic Mexican touch. As it is we only make them once a year – I don't want to get too rusty!
4. I made cookies and treats for some of my people and didn't get to deliver one of the boxes. That friend ended up going out of town so I did what any red-blooded redheaded Amonican would do –  ate them all last night while watching TV. All of them. Plus the night before I ate the Chex mix I made.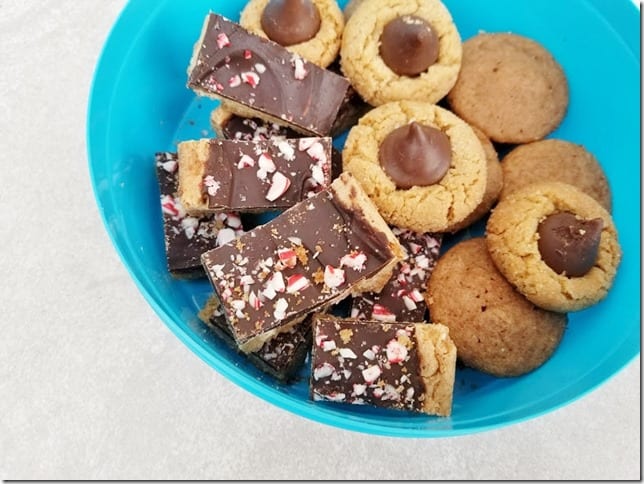 In contrast to my recent cookie rampage…
5. I'm getting a lot of questions on the 24 day challenge. I guess people are getting ready for hitting the new year running! Feel free to email if you have specific questions. And these posts have a lot of info too…
Bonus: New from Advocare – the One / 80 System = It's an 80 complete jump-start cleanse and lifestyle change package.
6. Thank you for reading and listening to the podcast.
I've been really busy at the RER Headquarters… working on projects for the new year! / organizing / cleaning / researching moving (!!) / paperwork / podcast interviews and more.
So – the blog and podcast are taking some rest days to give me a chance to catch up and work on everything. Thank you for sticking with me. It's definitely a very challenging time. I appreciate it.
I'm still updating Instagram everyday so follow @RunEatRepeat over there or on Facebook  if you want to hang out.
7. I'm super excited about the NEW YEAR and setting new goals. I am ready for a fresh start more than ever before in my life! I need some happy and hopeful goals and I have a few cooking up in my brain kitchen.
Are you setting goals or resolutions for the new year?
8.  I'm listening to Option B by Sheryl Sandburg… So far I love it.
The sub-title is Facing Adversity, Building Resilience and Finding Joy…. I think I am resilient and positive so based on that I wouldn't have chosen this book. But I saw it on Instagram in the context of helping to deal with grief and decided to give it a shot.
I'm working through grief and life changes and it's nice to hear about  processing grief and others ending up okay. And actually it makes me happy to hear things in the book that are good practices to help overcome sad times that I already do! It makes me feel like I do know how to take care of myself and face adversity and build resilience that much more because I already have been doing some of the healthy habits naturally! Go Monican. It's kinda like Intuitive Living!
9. I'm planning and prepping new running tips and plans, podcasts, recipes and more… I want to be helpful and informative to you so if you have a specific idea or question please let me know. Email me or leave it in the comments.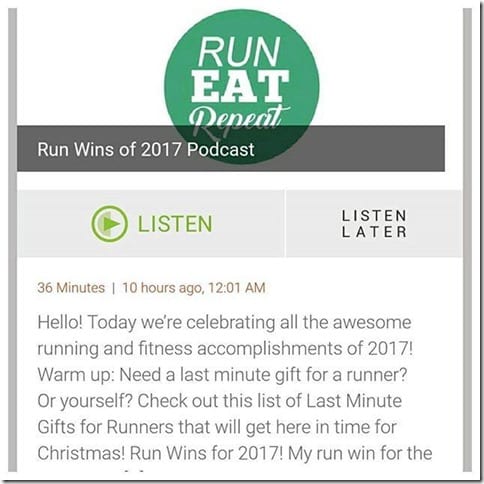 Do you want a

couch to 5k training plan

?

Do you want to run your first race and need more step by step advice?

Do you want a sub-2 hour half marathon plan?

Do you want meal plans for training for a half or full marathon?

Do you want motivation to run and daily check-ins with inspiration?

Do you want me to share what it's like being a redheaded Mexican trying to find an eyebrow pencil that was NOT ultra black at the CVS in Pico Rivera?

Do you want easy meal prep ideas?

Do you want to know how to eat healthy on a budget?

Do you want me to talk to non-elite aka average runners about their training and tips?
Let me know! Do you like ALL of these ideas? Want one in particular? Other??