Hello! How's it going? Over here it's going great! Except I had a really weird long run this morning… before we get into that I should share that Ben came after work with a big ol' plate of chicken fingers and fries from Raising Cane's. The last time he was in SoCal we tried both Cane's and Chick fil A to do a taste comparison. I guess Raising Cane's won his vote!
Now to this morning…
First, it's a little different that I'm even doing a long run mid-week. But I am traveling this weekend and won't be able to run long Saturday or Sunday so I needed to get in the miles. So, I woke up bright and early to get running.
Vegas even woke up with me for moral support (before promptly going back to sleep).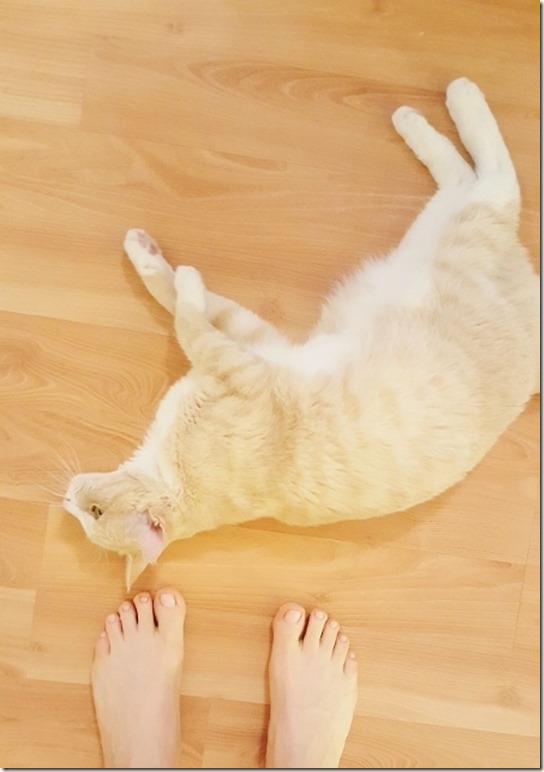 I think I'm going to be so confused for the rest of the day that it's not the weekend! I'm so used to weekend long runs!
I did my usual pre-run routine and got ready to hit the sidewalk.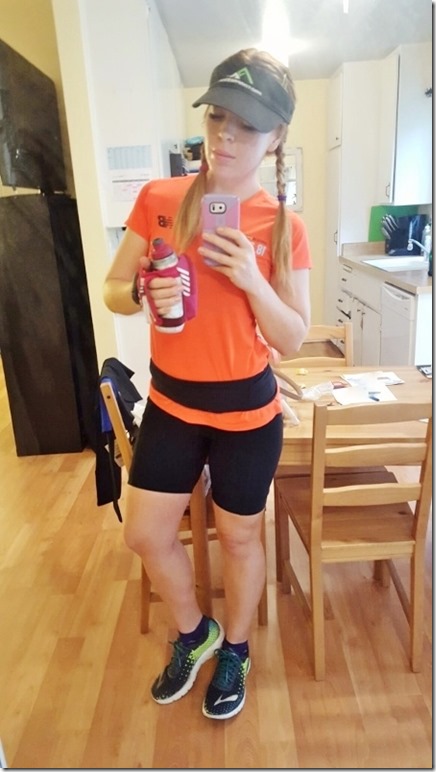 The run was pretty good for the first 8 miles. There was a marine layer that kept it overcast and a little cooler than usual. I picked a good route that kept it fun for me.
But then I got a call from my dad because my fam thought one of the dogs ran away or was stolen or something!?!?! I walked a mile talking to him and sending pictures of the dog in case we needed to look for her.
Long story short – we found her. It's all okay. The end.
Then – I got stung by something in my butt. Seriously. Ha!
It hurt like a needle stabbing me for a few miles and by the time I was done with 15 miles was pretty much gone. I have a small bump there now, but I don't think it's as bad at the bee sting from last time? It's harder for me to see the mark though.
Overall I'm going to say that the entire run was super random and funny.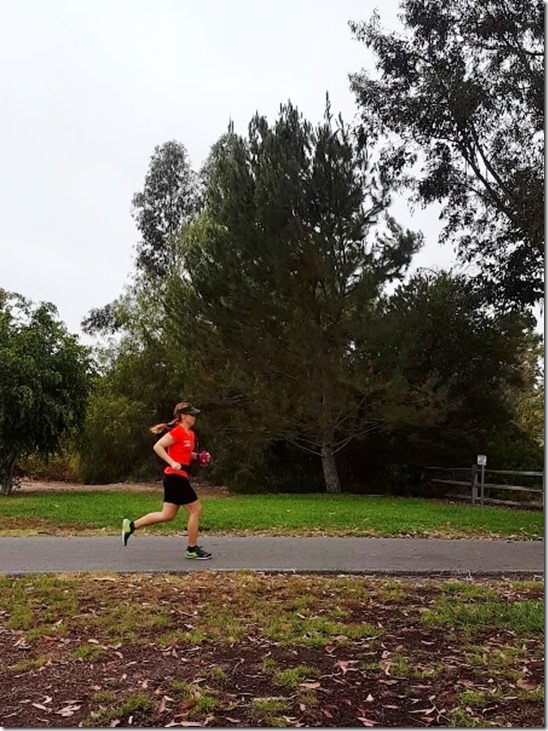 My pace for the run was slower than expected because I didn't stop my watch when I walked or was being stung. Meh.
After the run I found these Trader Joe's crackers in my car and I was SUPER hungry so I attacked them as I drove home. They're really good! (That might be the runger talking though.)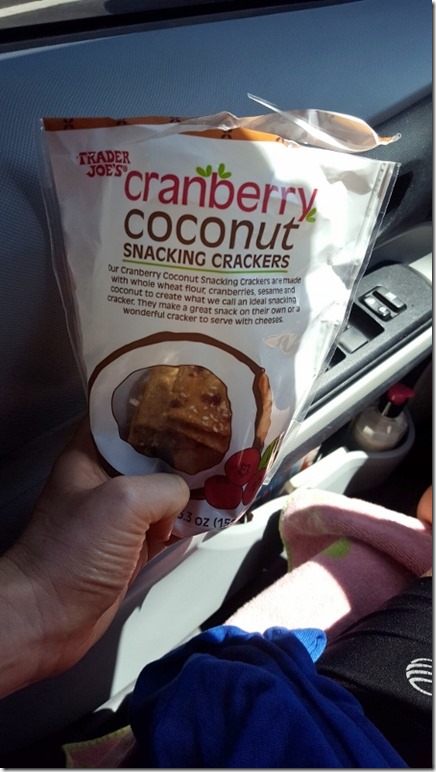 I hit up the 99 cent store and found super ripe mangoes and watermelon. The watermelons were pretty picked over so I didn't have many options. The watermelon was okay but the mangoes were amazing.
If you need a quick tutorial on how to cut a watermelon or how to cut a mango check out my videos.
I threw together an easy dinner with a frozen chicken teriyaki package, frozen brown rice and veggies.
Yogurtland for dessert. It was kind of a spur of the moment meet up but exactly what I needed.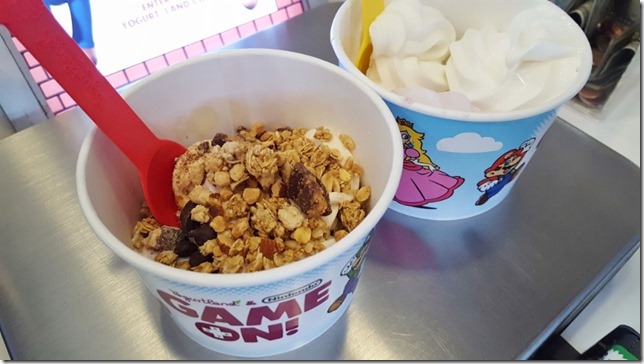 Running Discounts:
RER Gear Discount: $5.00 off all orders of $30+ in the RunEatRepeat gear shop.
Coupon code: 5JULYThe offer is valid  until July 12th.
Rock N Roll Marathon Discount:
Use code RunEatRepeat for $15.00 off most races!
Question: What day of the week do you run longest?