Hello! How are you? How was your weekend? It feels like Monday to me! I've been very busy running and eating and relaxing this weekend and tried to stay off the computer as much as possible. So, let's recap the Memorial Day fun so I can relive all the delicious people and food.
First, I need to give a lil shout to ProCompression for making the cutest compression socks in the business. I rested after yesterday's Laguna Hills Half Marathon in my compression stripes with Vegas.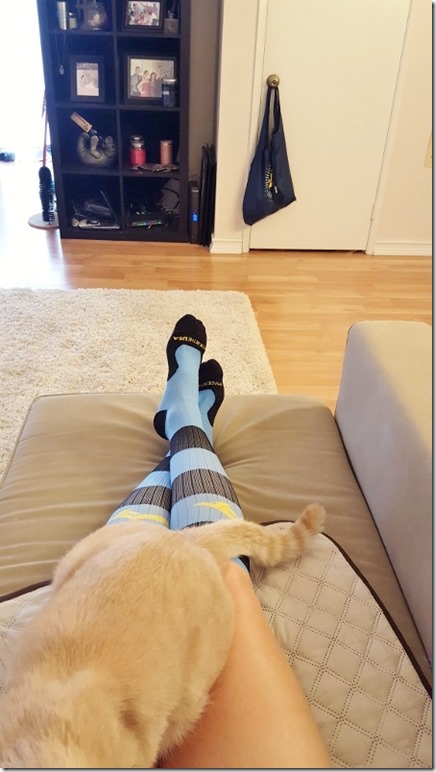 I also enjoyed some fancy toast. Isn't fancy toast the thing right now? I see it all over Instagram with avocado for savory options or nut butter and berries for a sweet treat. I love it.
Since I was running the half marathon on Monday and because some of my family was working too we celebrated Memorial Day Sunday. I headed to my brother's place to hang out with my favorite tiny person. She is the best! And she's totally my friend now and asks for my hand to walk around (read as: walk away from people she doesn't want to deal with).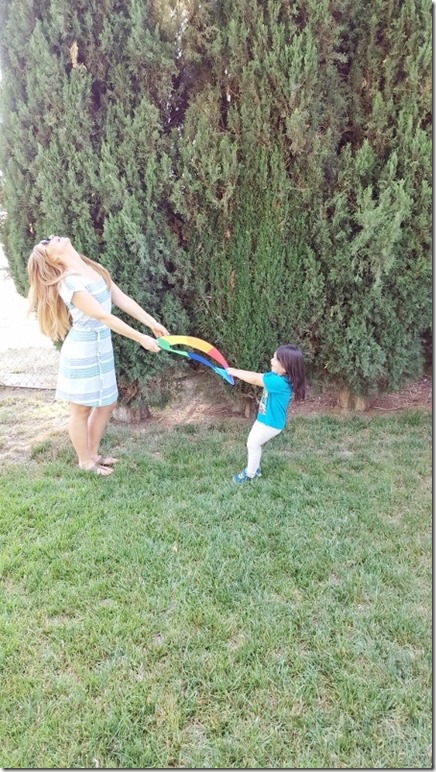 I bought a colorful flying disc from the 99 cent store before heading over. It's the best dollar I ever spent! She really loved it. It's so 'hit or miss' with kids sometimes she's super excited about something random and other times she loves a one dollar toy.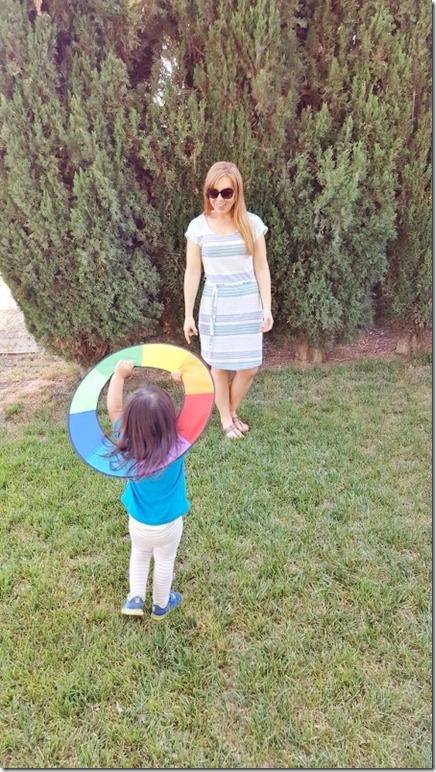 (Dress from Aventura)
Action shot! We had a lot of fun trying to figure out how to throw it without it going 2600 feet! This thing can fly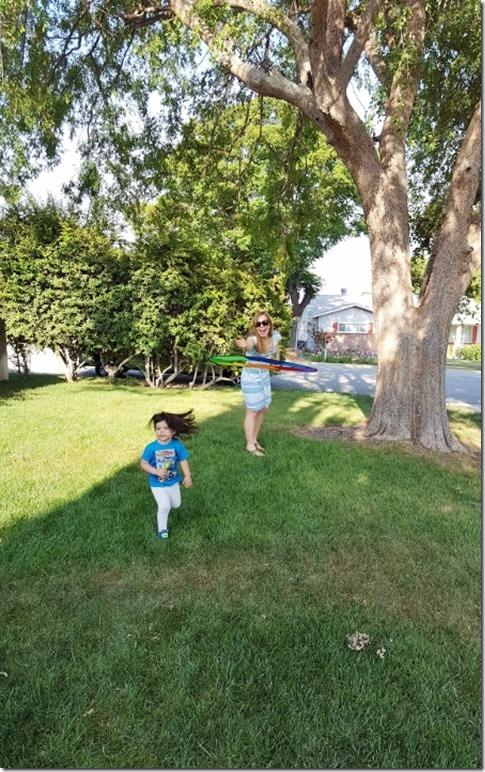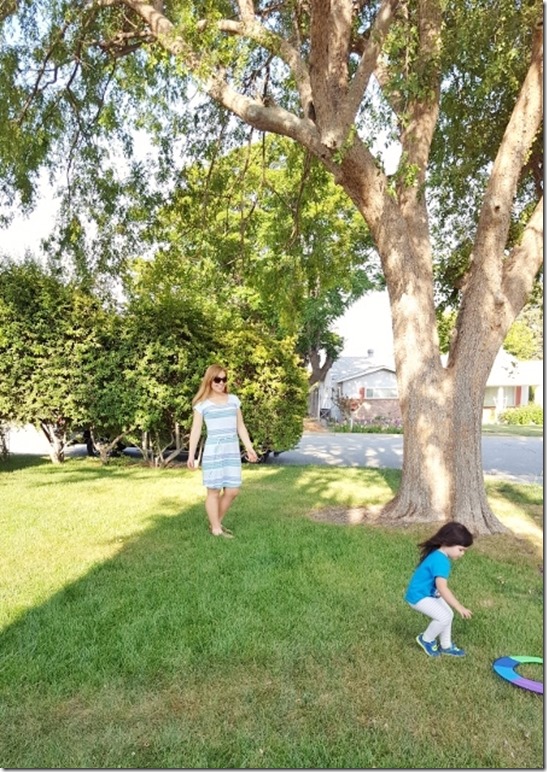 I just want to walk around with her all day holding hands and listening to her boss me around.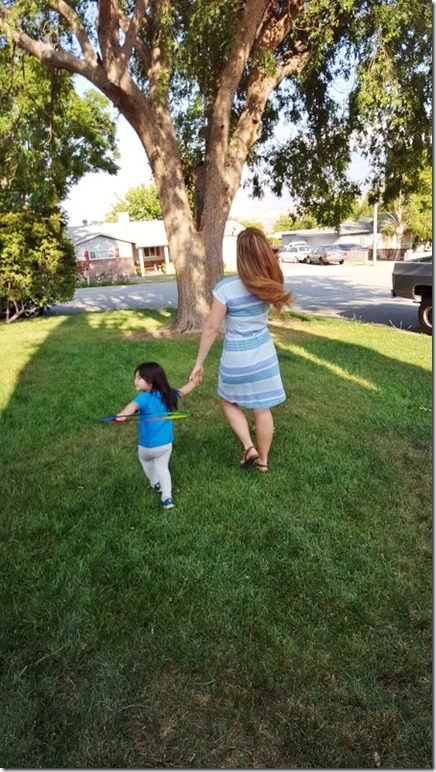 While we played my dad and brother BBQ-ed a ton of food. We don't mess around.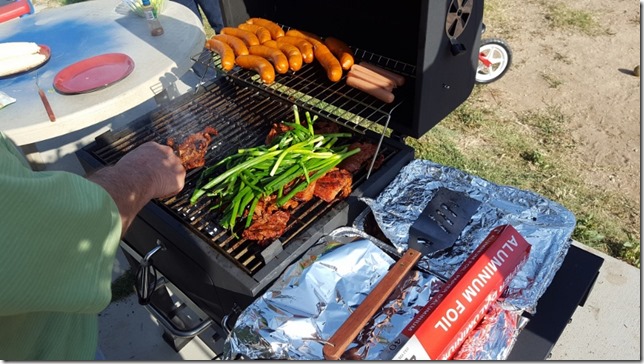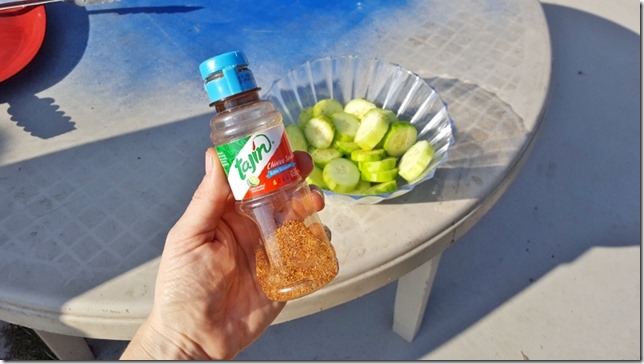 I just realized I didn't take any other pictures of the food or fun. I was obviously very busy eating chips and guacamole. I brought over a fruit salad and dessert. This time I was lazy and brought over pretzel Klondike bars. Then, I forgot to have one! Luckily I had a donut so I wasn't completely sugar deprived. Whew!
The best news you're going to hear all day…
Nutritionists are saying eating TWO breakfasts is good for losing weight. BOOM. Finally science has caught up with how I already live my life.
Question: What did you do / eat / run this weekend?