Hello! It is my third favorite day of the year = National Running Day! Or as it is more commonly called this year, Global Running Day!! (Does anyone know what my #1 favorite day of the year is? I'll share at the bottom.)
In honor of Global Warming Running Day I am sharing my favorite running things – from gear to races to songs to food! All the reasons I love to run!!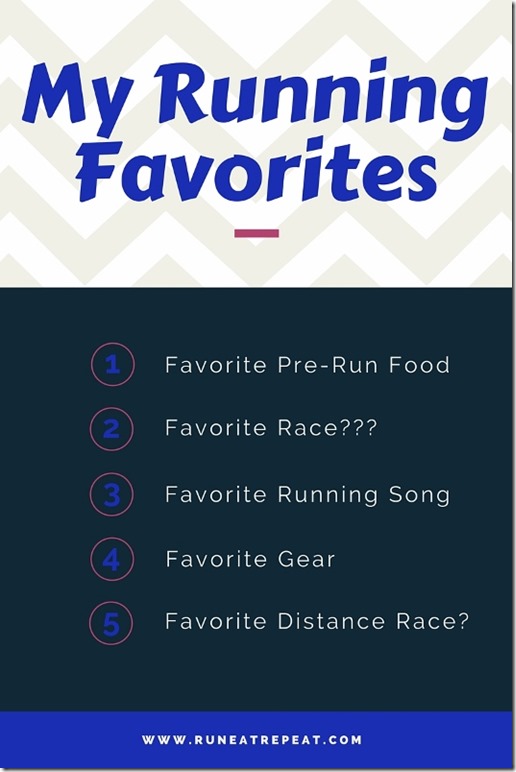 Disclaimer: I actually love picking favorites. Sometimes when I leave a party I play 'what was your favorite…' with the people in the car. For example, "What was your favorite snack there? Who was your favorite person? What was your favorite drink?"
But that means I also change favorites all the time. So these are my favorites today right this second, they are subject to change. But still, tell me yours too!
My Running Favorites:
1. My favorite pre-run (pre-race) food is a cinnamon raisin bagel with butter or a tiny bit of sweet cream cheese. Warm it up and I'm in Heaven. I usually only get this before a race since I make it a point to go get a good one from a bagel shop. During the week I'll just eat something like toast or oatmeal.
2. My favorite race… I knew as soon as I put this on the list I was going to have a hard time answering this question. There are parts of so many races that I have LOVED. Some days I'll think one race was the 'best!' then I'll remember something from another one and think that has it beat.
Ah! I want to pick one though – I'm not trying to be diplomatic, it's just hard to choose.
If I had to choose one marathon and one half marathon right now I'd say the New York City Marathon was my favorite full marathon and the Rock N Roll Las Vegas Half Marathon is my favorite half marathon (I've run it a few times and any of them are my favorite).
3. My favorite running song… this changes every day but today it's Cake By The Ocean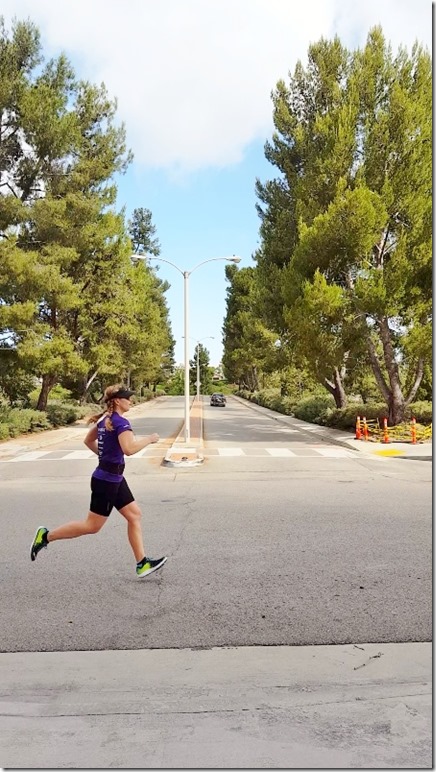 4. My favorite running gear… I'm not fancy I just want a ProCompression visor, a good sports bra, tech tee, long compression shorts, low socks and light, neutral running shoes.
Fun fact: One of the most common questions I get on the blog, via email and on Instagram is "What running shorts do you wear?!"
I get it all the time.  Usually they are from Road Runner Sports, in the past I swore by Moving Comfort but they stopped making them. I have also found good ones at Walmart by Danskin and just this week found a good pair at Marshall's by 90 degrees.
5. Favorite distance race… half marathon! I have loved half marathons forever and despite running a lot of full marathons last year the half is still my favorite.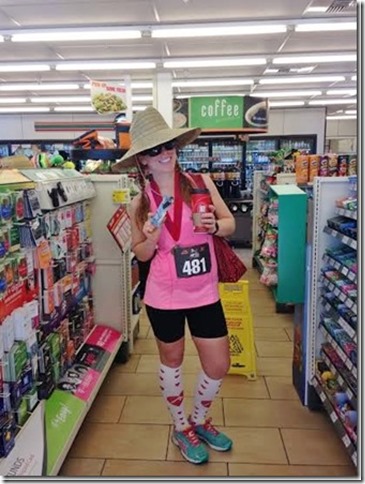 13.1 Reasons to Run a Half Marathon
6. Favorite running mantra: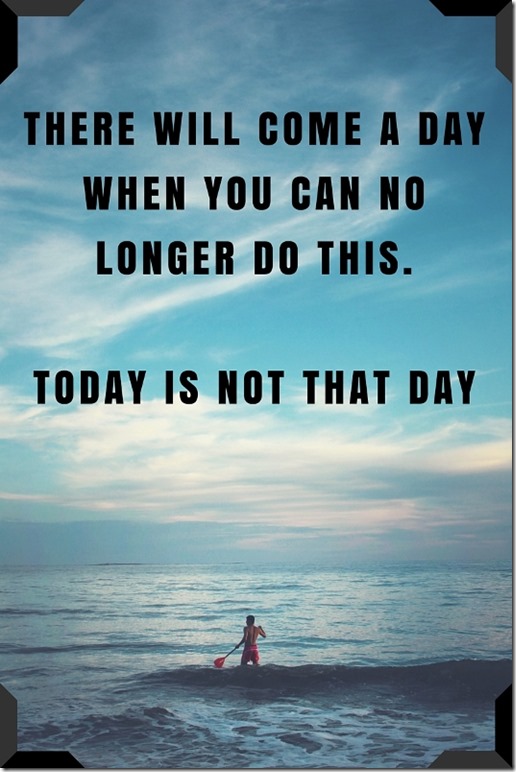 7. Favorite post race food… This really depends on the day and race and what I'm craving. I end up spending some time during the race thing about what I want. Sometimes I was savory – one year after the Long Beach Marathon I NEEDED a tuna sandwich and french fries. Sometimes I need pancakes. After the Catalina Marathon I needed a donut like I was drowning and it was my life raft.
8. Favorite running joke…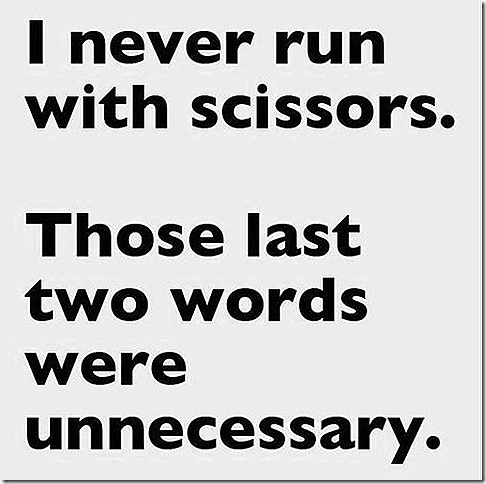 9. Favorite place to race out of town… San Francisco. Running over the Golden Gate bridge is always amazing.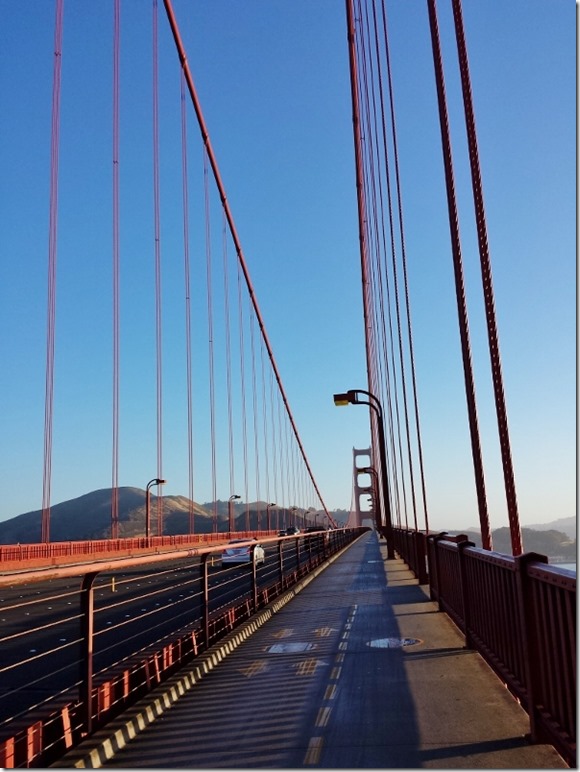 For more check out: How to run the Golden Gate Bridge
10. Favorite thing to do when I'm not running… eat or blog about running.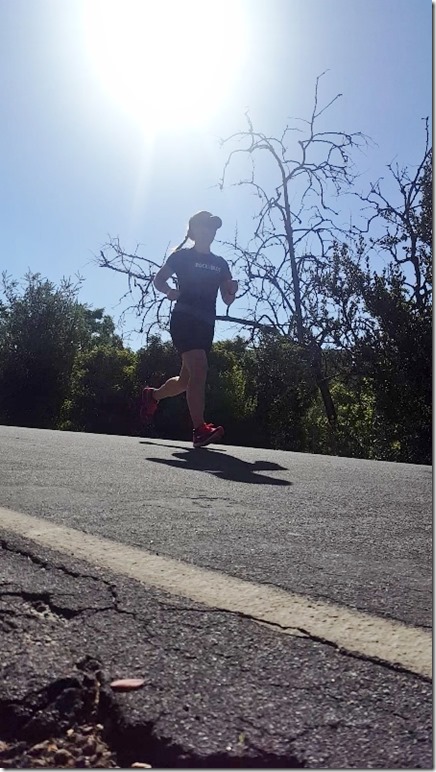 National Running Day Discounts and Promotions:
Rock N Roll Marathon Series is offering a big sales on race entry! I'm not sure if you can use my discount code "RUNEATREPEAT" on top of the discount, but try!
There are free running events in a few majors cities in the US today. Check out Global Running Day for details.
From Women's Running – Global Running Day
Question: Name one of your running favorites!
What is your favorite day of the year?
My #1 favorite day of the year is Thanksgiving. Always.